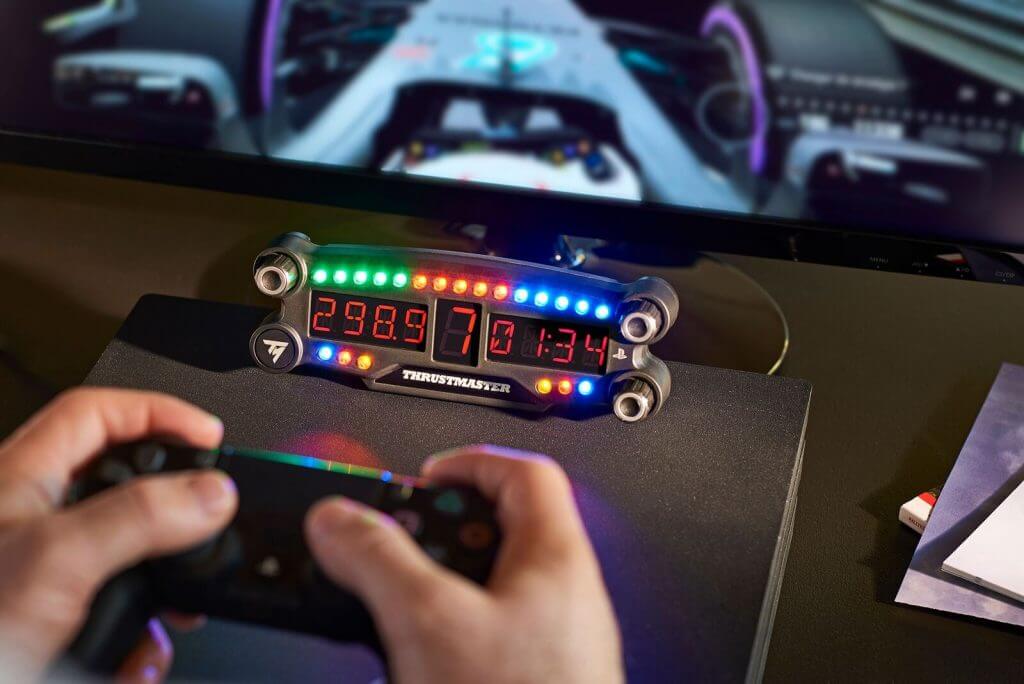 Racing wheel maker Thrustmaster has just announced an LED display for PS4 racing games. Compatible at launch with DiRT 4, WRC 7, F1 2017, Project CARS 2 and Gravel, the Thrustmaster LED Display "lets racers view all of the most important information in the same place, for enhanced performance: engine speed (tachometer/revolutions per minute), lap in progress, current gear, time… It's the first display equipped with Bluetooth wireless technology, officially licensed for PlayStation 4 systems."
The Thrustmaster BT LED Display as no wires, is compatible with PS4 only and works with all current wheels, though they recommended using it for the T-GT, T500 RS, T300 series, T150 and T80 racing wheels. It's also compatible with the DualShock 4 so you don't need to own a racing wheel.
Other PS4 racing games will be added at a later date.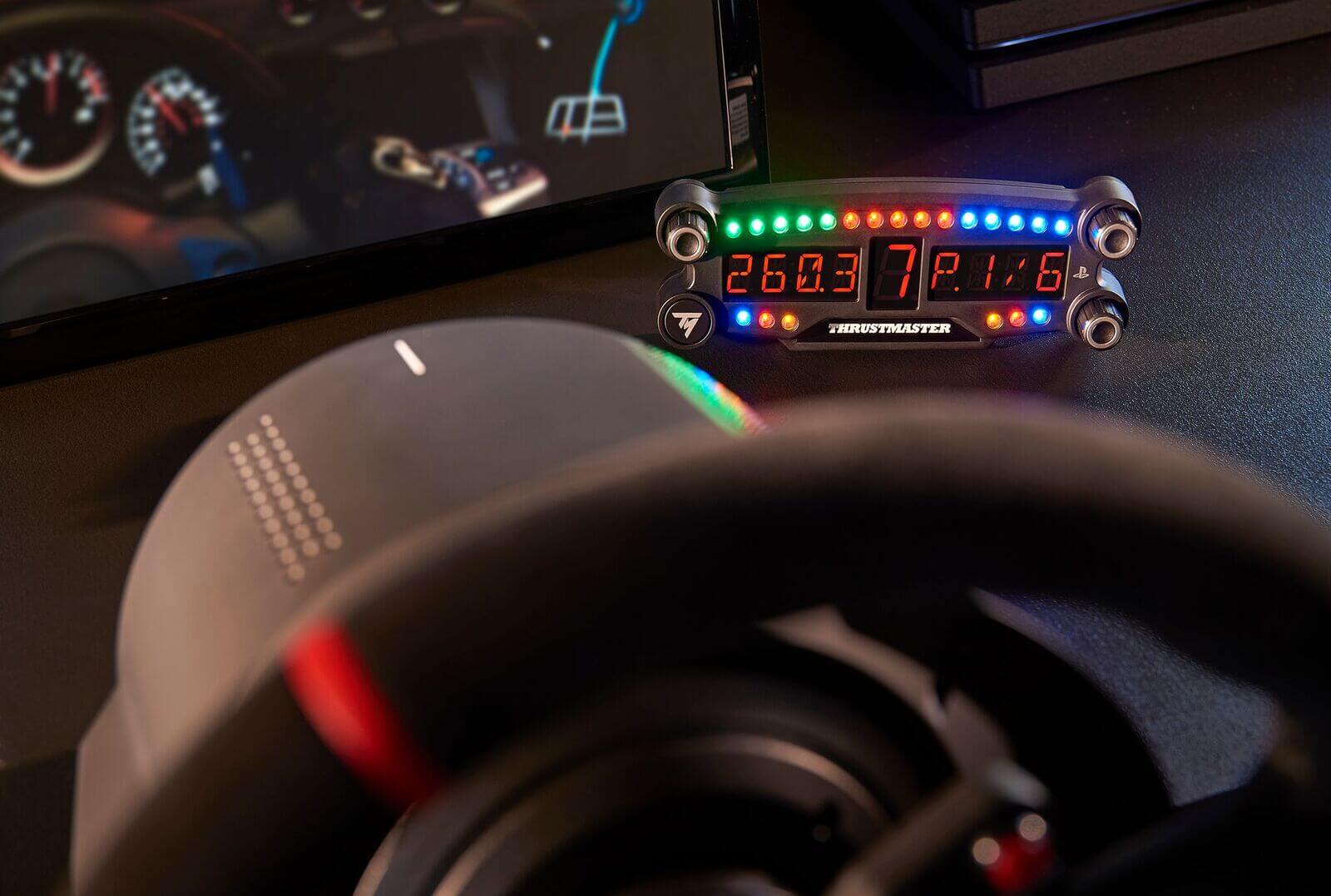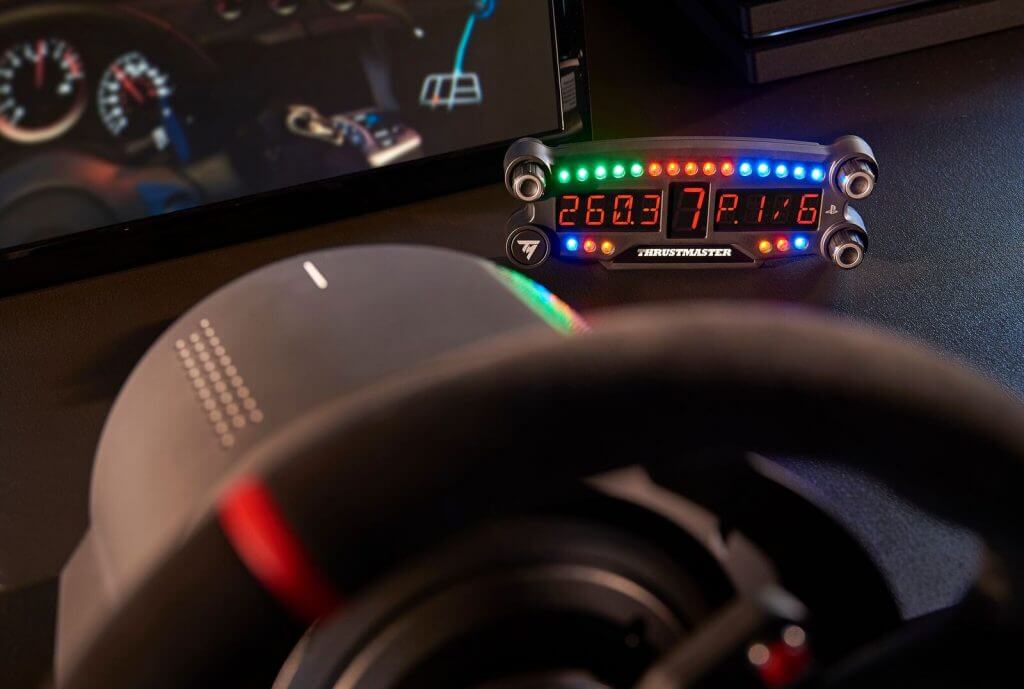 Features include:
15 built-in LEDs for tachometer function (RPM)
Central numeric display showing the current gear
Left and right alphanumeric displays, featuring 4 characters and 14 segments per display
6 marshalling LEDs: 3 on the left, and 3 on the right
3 rotary selectors with push-button feature
On/off button
Adjustable brightness
Thrustmaster LED Display Price
How much you ask? The BT LED display will set you back £139.99. A release date has yet to be announced.