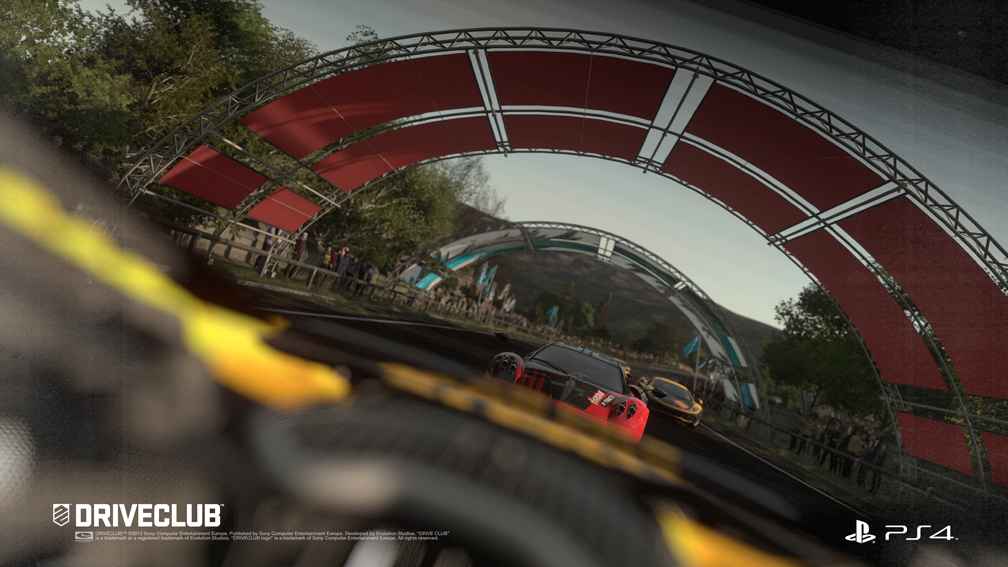 Best Racing Games For PS4 You Can Play Right Now In June 2021. Looking for the greatest racing games for PlayStation 4? We've got a list of some of the best racing games for PS4 right here. It's tough to single out the best racing games for PS4 and PS4 Pro because it really depends how you like your driving games. From a real-life racing sim to arcade racers, the top racing experience is really down to what style of racing you enjoy playing the most.
So, here's the list of all PS4 driving games to have ever been released on Sony's console. From single player racers to open world extravaganzas, if you love cars then check these out! Alternatively, feel free to hop over to our other guide on the best PS4 split screen racing games. Let's get this started!
Best PS4 Racing Games In June 2021
---
Best PS4 Racing Games – Assetto Corsa
---
If you like a real driving simulation, then Assetto Corsa will be right up your street. Details physics and the ability to tweak a ton of settings – from gear ratios to brake bias – means this racer is purely for petrol heads.
Best PS4 Racing Games – Burnout Paradise Remastered
---
The open world racing game from Criterion Games first appeared on PS3, but enjoyed a glorious remaster for PS4 in 2018. Now supporting 4K and running at 60 frames per second, you can tackle the game world exactly how you want.
Enjoy racing around the streets with opponents, driving away from the cops, taking down vehicles and causing havoc with destruction in the Showcase mode. Unlocking new vehicles each time you progress and gain a new license feels extremely rewarding. Check out Burnout Paradise Remastered as soon as you can.
Best PS4 Racing Games – Dirt Rally 2.0
---
The latest entry in Codemasters rally simulation series, Dirt Rally 2.0 brings a much more accessible handling model and a less Euro-centric selection of cars and locations to the table.
With 50+ cars, brand new natural lighting effects and a range of new modes, Dirt Rally 2.0 is arguably at the pinnacle of Codemaster's long running rally simulation series of games.
Best PS4 Racing Games – Driveclub
---
Evolution Studios PS4 exclusive features several different modes. One of its main draws being that you can compete in clubs with up to six players. You earn fame and XP by completing challenges and unlock vehicles and other items along the way.
Driveclub looks fantastic with many of its locations inspired by real world places. There's an engaging multiplayer mode, and multiplayer support. Also there's over 100 cars split across various categories, including sports cars and super cars.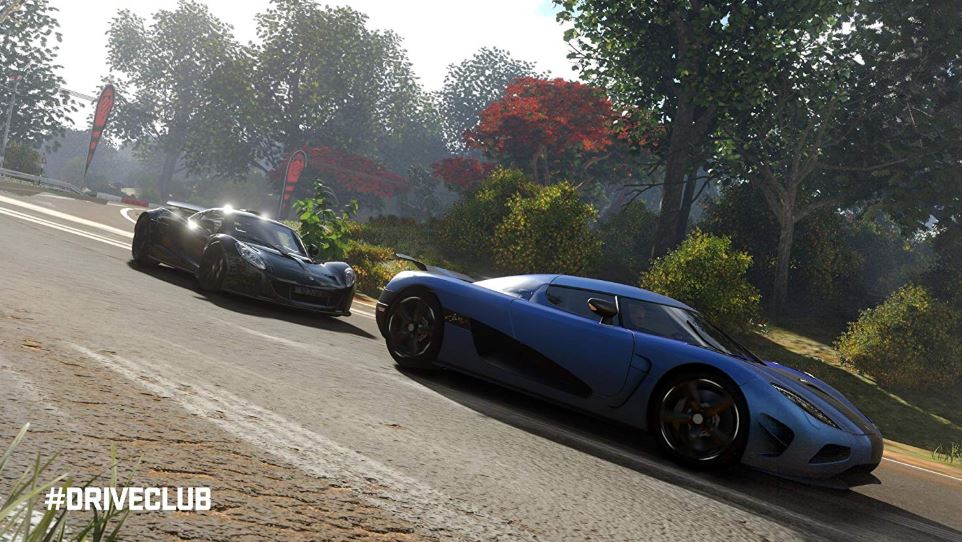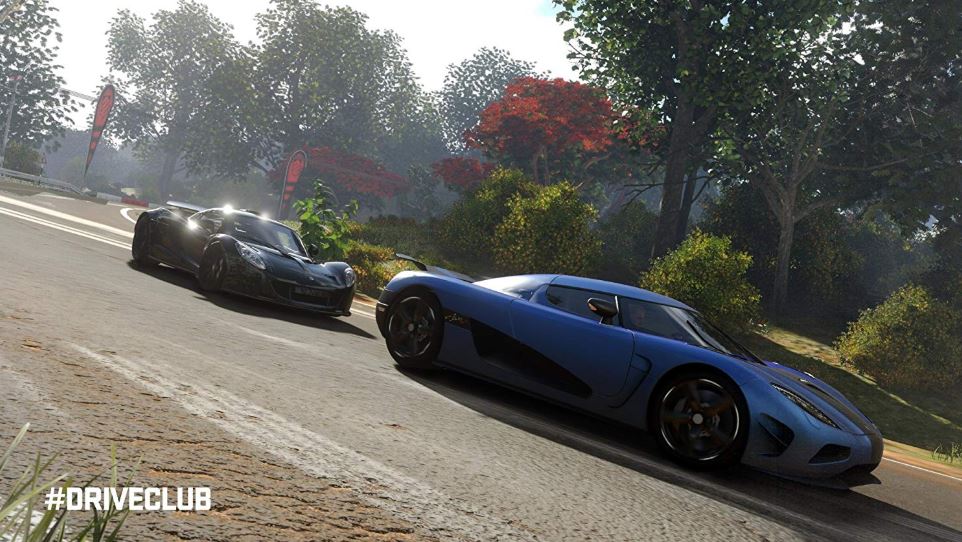 Best PS4 Racing Games – F1 2020
---
Codemasters is back in the driving seat for another installment of its Formula One simulation game. Based on the Formula 1 season, the racing game features the latest teams and circuits and even boasts legacy content that allows players to relive legendary racing rivalries between drivers such as Damon Hill and German sensation Michael Schumacher. For fans of the real life spectacle, it should come as little surprise that F1 2020 turned out to be one of the best PS4 racing games.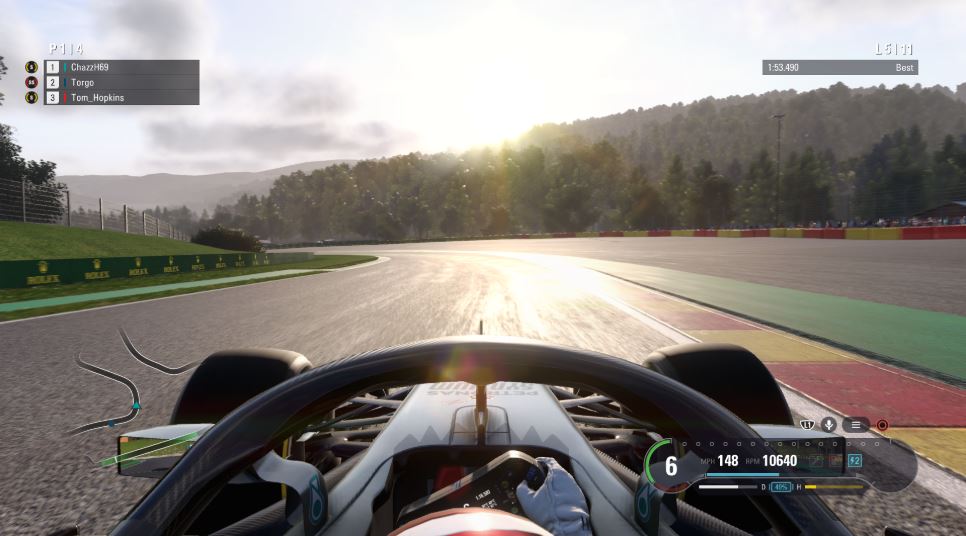 Best PS4 Racing Games – FlatOut 4: Total Insanity
---
We described Kylotonn's reckless driving game as the "best FlatOut game in the series" to date. This is all about fun, and FlatOut 4 doesn't take itself too seriously. Indeed, every race feeling like a violent battle against other drivers. With destruction aplenty and tons of game modes, FlatOut 4 is a breath of fresh air among the more serious racing games on PS4.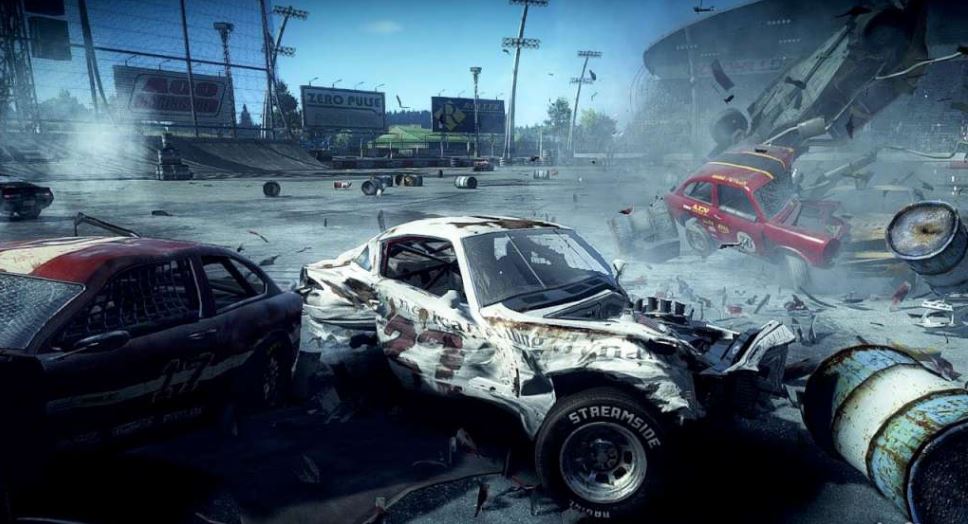 Best PS4 Racing Games – Gran Turismo Sport
---
Polyphony Digital's GT Sport is a PS4 exclusive with the action firmly focused on online multiplayer. There's also a single player campaign, a livery editor and PlayStation VR support.
Since release, it's now received multiple updates adding new tracks and cars, most recently with the addition of the Le Mans track.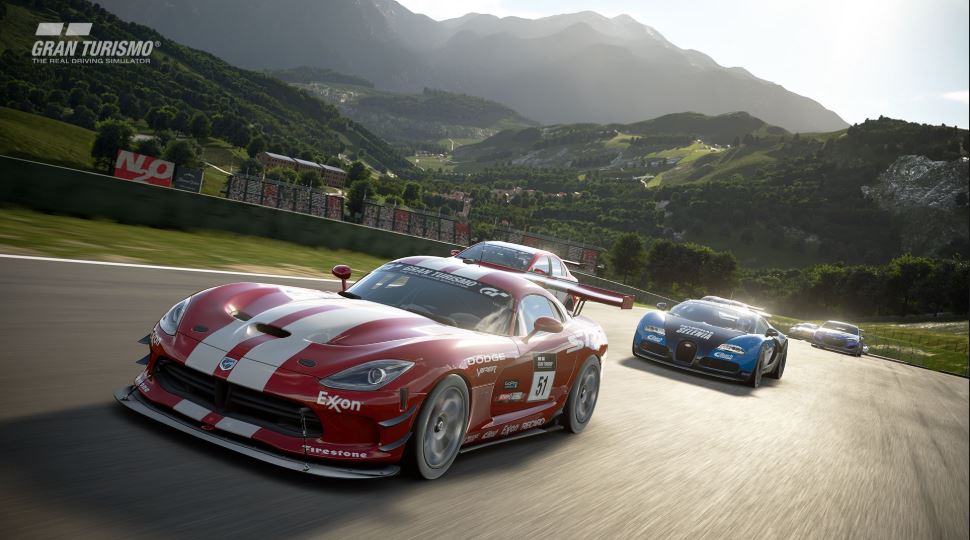 Best PS4 Racing Games – Onrush
---
Another of Codemasters great racing games is the vehicular combat game, Onrush. Featuring a variety of vehicles, including cars and motorcycles, players race, perform stunts and slam their opponents to take them out.
There's some unique game modes too, including Overdrive, where you earn points by boosting and Lockdown where you fight for control of different zones.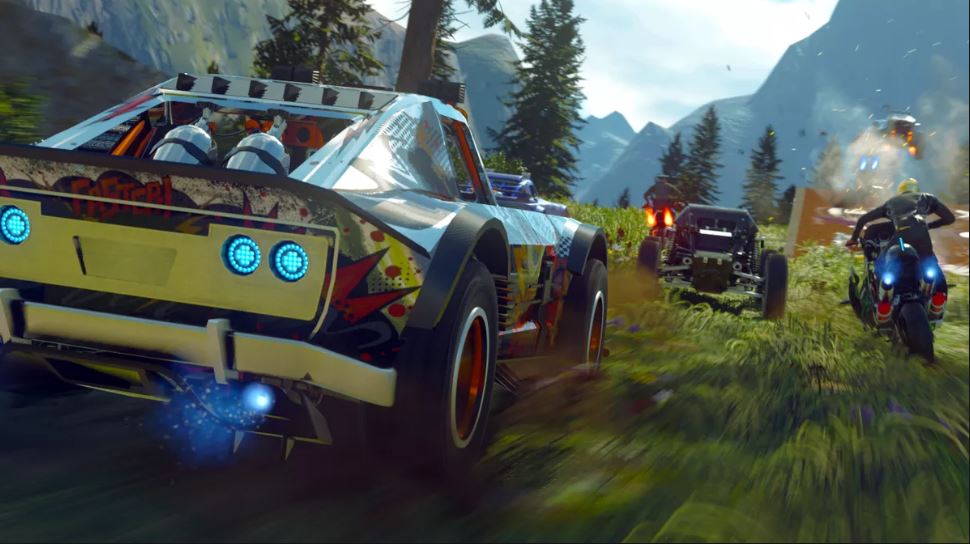 Best PS4 Racing Games – Project Cars 2
---
Slightly Mad Studios sequel to its 2015 racing game features nine disciplines and cars from different eras. The Project Cars 2 roster is massive with over 180 fully-licensed cars confirmed. The game features famous endurance racing championships from the past and present and will offer a 'sandbox' career mode.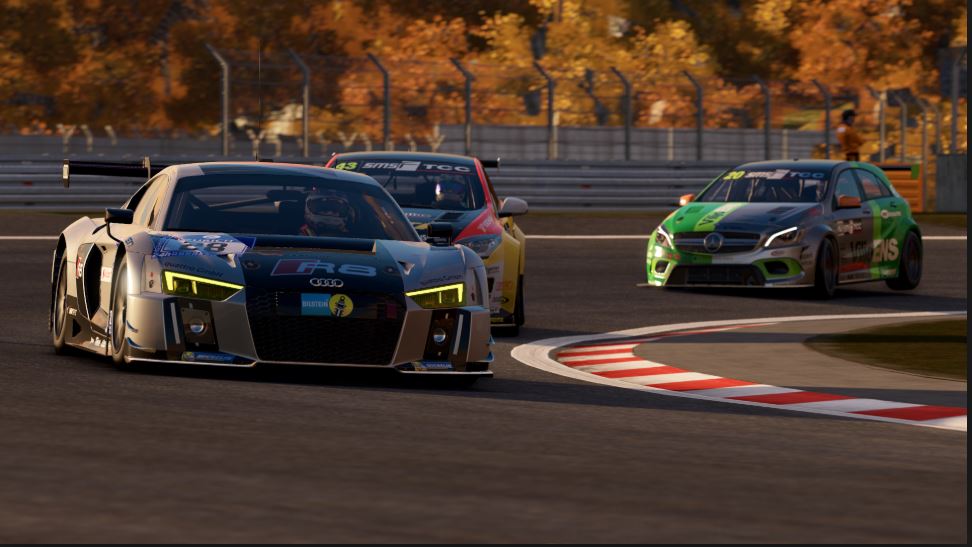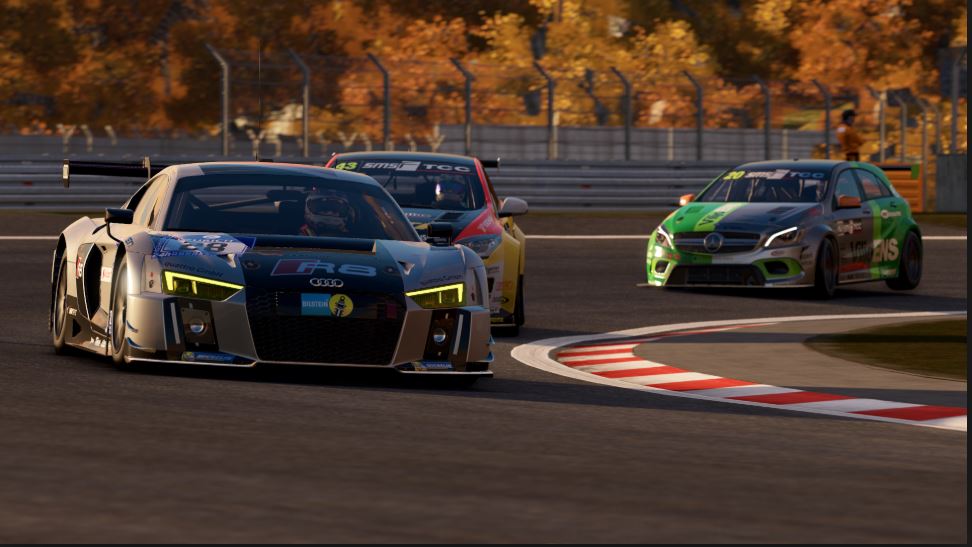 Best PS4 Racing Games – The Crew 2
---
There's so much to do in The Crew 2. Ubisoft's latest open world racing game for PS4 is modelled on the United States. You can drive cars, boats and planes as you work your way to being one the best racers. There's four different hub worlds too which suit different play styles.
Best PS4 Racing Games – Trackmania Turbo
---
Race across 200 tracks at high speed and create your own tracks to share! The action is fast-paced and there's a split-screen mode and co-op multiplayer. The music is cool too as it changes based on how you're playing the game. This really helps get the adrenaline flowing.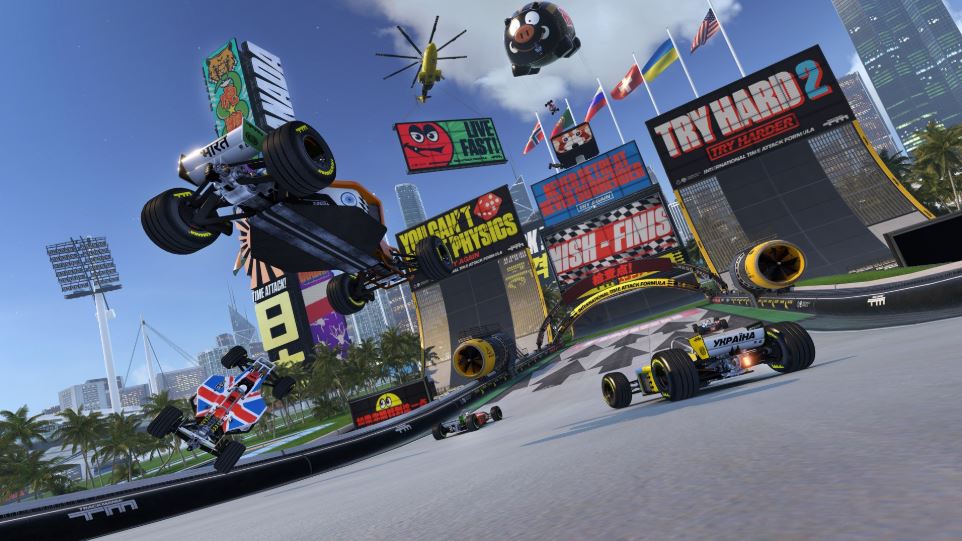 Best PS4 Racing Games – WipEout Omega Collection
---
Racing games don't have to just involve cars, and we were as happy as Larry to see the return of the WipEout series on PS4. Controlling hovering space ships around futuristic tracks has never looked so good. And the beauty of it is you get three games for the price of one – with WipEout HD, WipEout HD Fury and WipEout 2048 all receiving a lovely makeover.
Best PS4 Racing Games – WRC 9
---
WRC 9 is the complete rally package – tough but rewarding handling, astonishing representations of the real world rally stages, and a wealth of gameplay options. Many hours of non-blinking fun are to be had for racing fans, with a free sexy upgrade to the PS5 version on the horizon.
Best PS4 Racing Games – Wreckfest
---
Turn off your mind, relax and ram someone off the road. A definitive festival of wrecking which nails the damage modelling and weighty feel of the cars perfectly, Wreckfest is a must for anyone with even the smallest fondest for racing and wrecking.