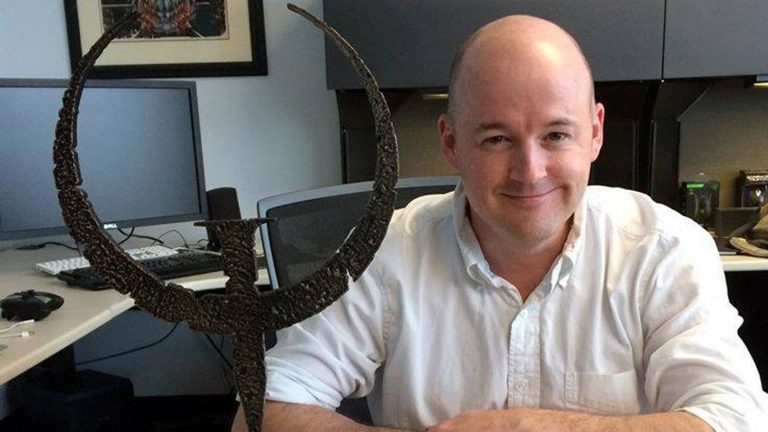 Ex-id Software big cheese Tim Willits has revealed that he's now joined World War Z developer Saber Interactive as its new chief creative officer. Willits, who served with the DOOM creator for nearly 25 years, announced his departure last month just ahead of QuakeCon, and appeared one final time at last month's event, which was held in the US and UK.
World War Z Dev Hires Tim Willits
Willits described the difficulty in leaving a studio he has been with for so many years, but is clearly excited by what the future brings at Saber.
Being with a studio for 24 years, it's really hard to leave. It's almost like a marriage, for lack of a better description… [But] I saw how Saber, as a team, was starting to grow and expand and pick up teams and studios. It was a good time to move over.

The agility of small teams and the opportunity to get stuff done quickly can't be overstated. I'm not saying anything bad about Bethesda—I love them—but smaller teams are exciting and fun. When someone has a good idea, we jump on it. If it doesn't work out, we change it quick.

I don't have anything to prove. I've been successful. I've made good games. At the end of the day, I'm literally going to travel around the world to cool places to work with awesome teams and make video games. Why would I pass this up?
Willits joined id Software back in 1995, and was hired after impressing the company executives with various Doom levels he produced in his own time and distributed on the web.
During his time at the company, Willits worked on titles including The Ultimate Doom, Strife, Quake, Hexen, Quake II, Doom 3, Quake 4, Rage, Quake Champions, and Doom Eternal. On his most recent projects, Willits served as studio director at id Software.