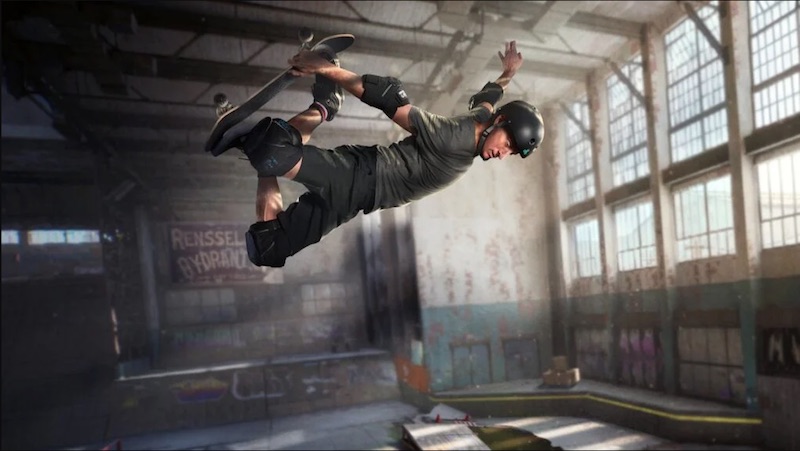 Skateboarding legend Tony Hawk has revealed that his multi-game deal with Activision very nearly didn't happen, as he may have gone with a rival skateboarding game had the publishing giant not approached him at the right time.
Hawk was quizzed on the Diary of a CEO podcast if there were any "close calls" that may have put a spanner in the works on him signing with Activision. In response, he revealed that he may have sided with a rival skating game had Activision not approached him when it did.
There was another group doing a game that had contacted me and I went down the road with them a little bit. I realised that what they were trying to do was so much more, it was more technically difficult to play because they were trying to truly emulate skating.

I felt like I understood that approach, but at the same time skating wasn't that big when we released this game or when we were going to release this game, and I wanted something that would be more friendly to the non-skater to play, to understand, to be able to just pick up and start doing tricks.
Related Content – Sony PS5 Complete Guide – Everything Explained About PlayStation 5 For New Owners In 2023
In the end, a demo of what would become Tony Hawk's Pro Skater and Activision's overall vision for the project swayed Hawk into signing with future Call of Duty publisher.
When I saw what Activision had, they had a very early version of a skater doing tricks, the way it moved, and to me it was intuitive, it was perfect, it was like right away I started playing it, I started doing tricks, it was almost like it was it was an extension of my body to start doing this on that screen with that skater, and something innately felt right about it to me.
The Tony Hawk's Pro Skater series saw huge success, although later instalments failed to capture the success of its PS1 and PS2 heyday. However, a revival of sorts arrived in 2020 with Tony Hawk's Pro Skater 1 + 2 remake, which became the fastest-selling entry in the series.
Hawk later claimed that Activision Blizzard scrapped Tony Hawk's Pro Skater 3 + 4 remake after it merged Vicarious Visions with Blizzard.
[Source – Diary Of A CEO Podcast via VGC]