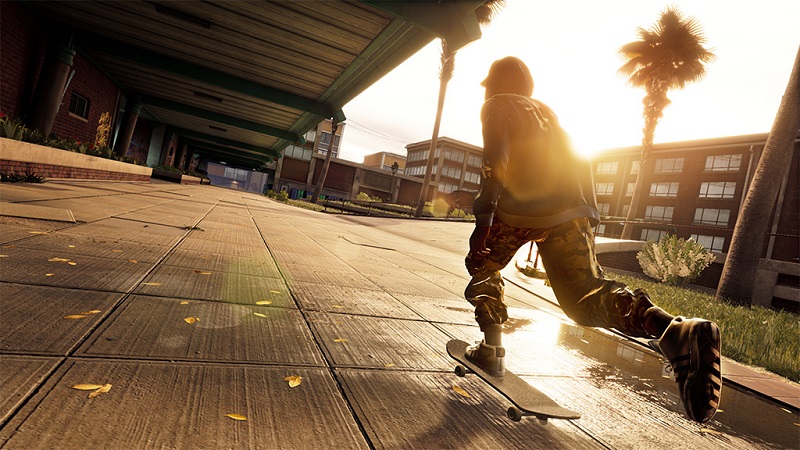 Tony Hawk's Pro Skater 1 + 2 PS5 review. With support for native 4K visuals at 60 frames per second, a high framerate mode at 120 frames per second, faster loading times and DualSense support, few of us in September 1999 would imagine that Tony Hawk's Pro Skater and it's sequel would be reborn in quite so an eye-opening fashion as it has here.
As such like other similar PS5 upgrade critiques, this review will be more focused on the technical changes and improvements that the PlayStation 5 version of Tony Hawk's Pro Skater 1 + 2 brings to the table. For the complete skinny on the gameplay and mechanics of Tony Hawk's 1 + 2, you can catch our original PS4 review right here.
Tony Hawk's Pro Skater 1 + 2 PS5 Review
---
Boasting smooth 60 frames per second visuals in its last-gen incarnation, it's fair to say that quite unlike other PS5 upgrades, Tony Hawk's Pro Skater 1 + 2 was already something of an extremely accomplished technical prospect on PS4. On PS5 though, the ante is upped yet further still, allowing players to experience the furious grinds, kickflips and ollies of both games in a razor sharp native 4K resolution presentation. This is quite simply the best that either of the Tony Hawk's games have ever looked.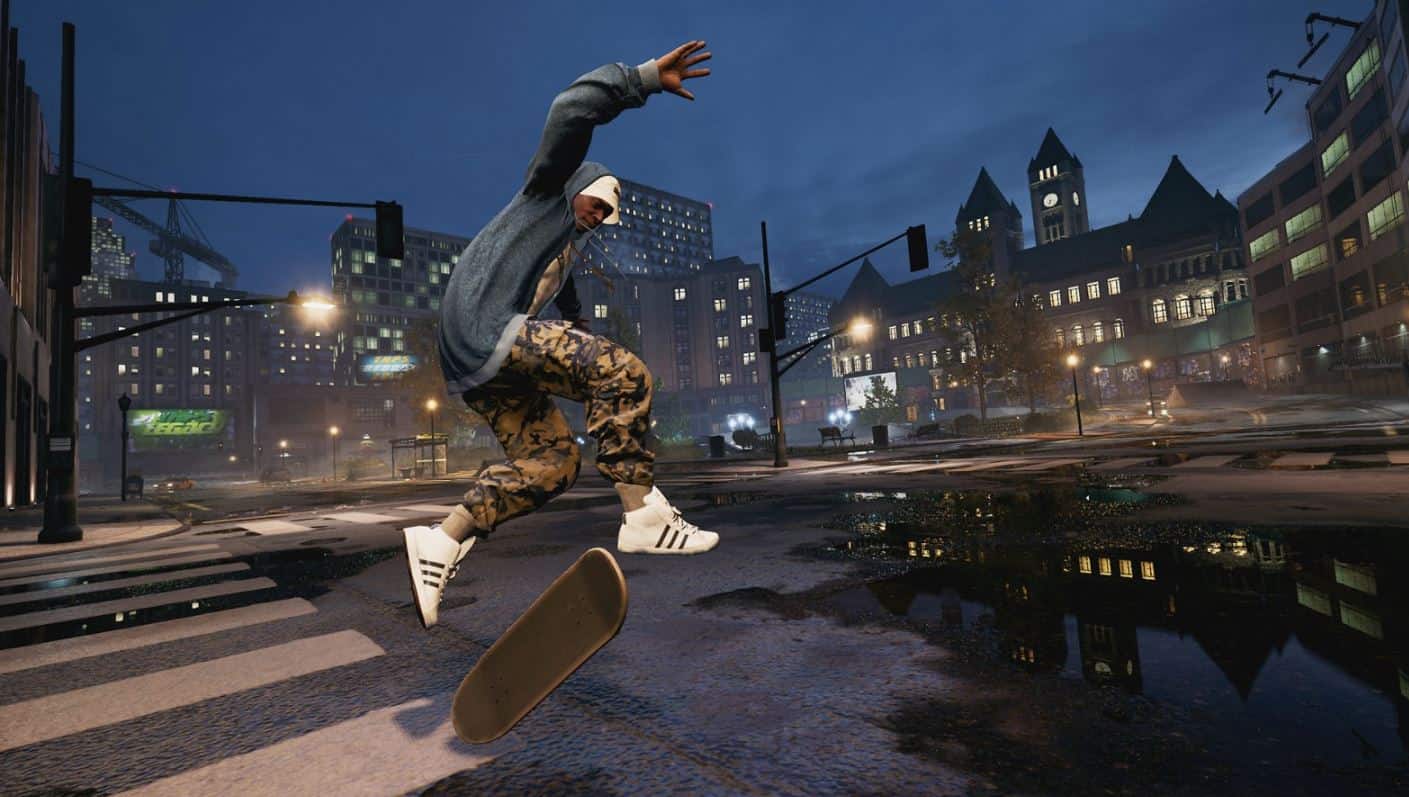 In addition to offering a massive bump in resolution, Tony Hawk's Pro Skater 1 + 2 also allows players who are lucky enough to have a HDMI 2.1 compliant display to enable performance mode, which allows both games to run at a liquid smooth 120 frames per second. As you might expect the trade off for such a significant leap in framerate comes in the form of a resolution drop, which in the case of both games causes the resolution to fall to around 1080p.
PlayStation 5 Makes The Best Skating Game Ever Even Better
Ultimately though, it all depends on what trade off you favour. As it stands, both games were already super smooth and responsive on PS4 and PS4 Pro, but the leap to 120 frames per second makes the game feel even more effortless to play, with the long-running combos consisting of grinds, kickflips, ollies and so forth all proving super satisfying to pull off.
Further Reading – All PS5 Games That Support 120 FPS – The Smoothest Games On PlayStation 5
On the flipside, the drop to 1080p does erase some of the fine detail that the native 4K/60 FPS presentation manages to accentuate. After all, Tony Hawk's Pro Skater 1 + 2 was and is widely considered to be one of the best remakes of the last few years, so if you want to keep all that beautiful detail intact, including the high detail textures, reflections and so forth, it's completely understandable that you would want to stick with the resolution focused mode. Really, there are no losers here.
Away from the visual improvements, the usual array of PS5 upgrades are also present and accounted for here. Loading times are now much faster than ever before; not only allowing you cold boot the game up quickly but more crucially, enabling you to restart a level in just a second or two. Quite honestly, I cannot underscore how much of a boon the latter is – especially if you're trying to nail a specific set of tasks and keep failing. Like me.
As expected, the DualSense controller is also brought into the fold too, with the haptic feedback doing its thing and emanating a low rumble as you grind across rails, while crashes and more forceful impacts in the game world create a much more palpable degree of feedback. Elsewhere, the adaptive triggers also come into play, providing ample tension and resistance as you hit reverts, fakies and nollies – something which might annoy Tony Hawk's veterans who prefer to not deal with that sensation during competitive play.
Thankfully though this is something of a non-issue, as Tony Hawk's Pro Skater 1 + 2 on PS5 allows players to enable or disable both the haptic feedback and adaptive trigger functionalities of the DualSense controller according to preference.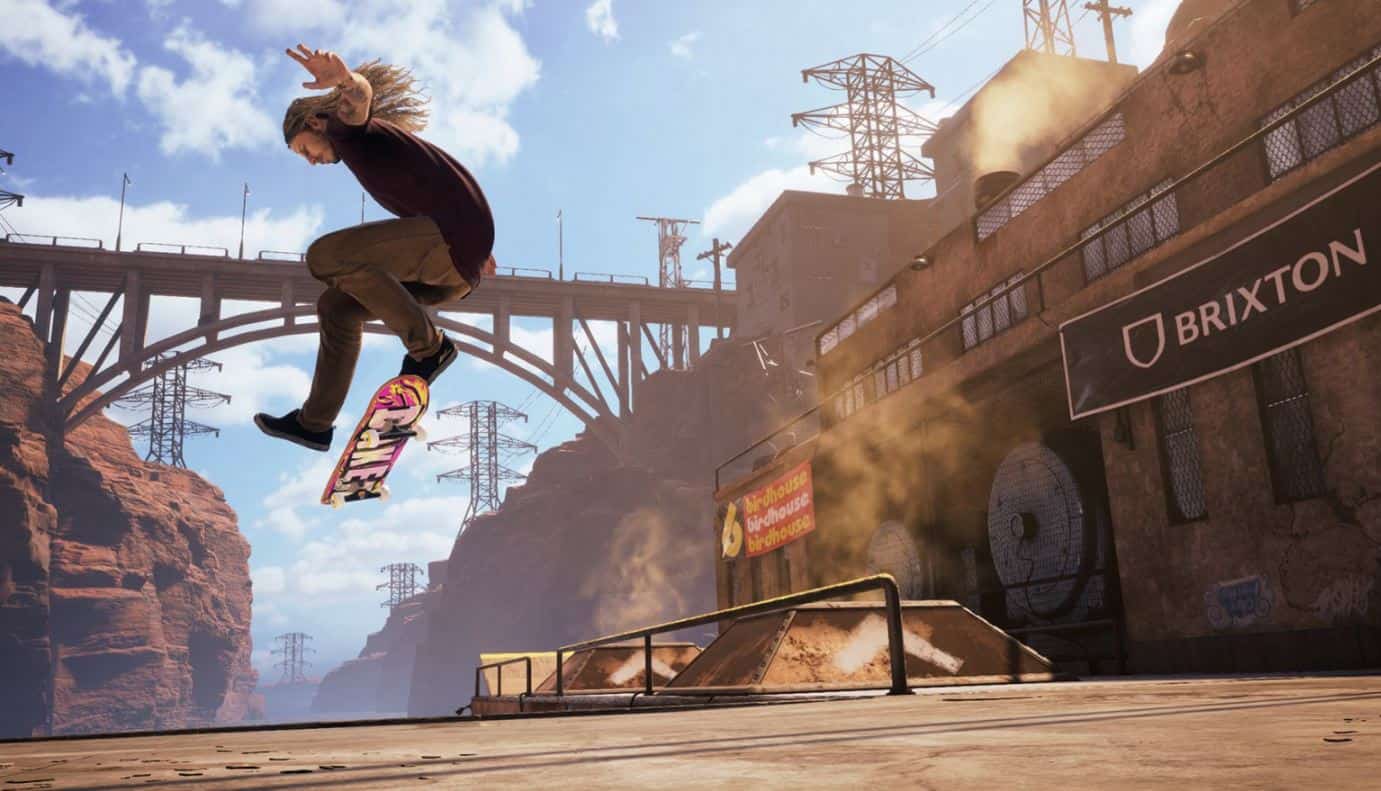 In the end, Tony Hawk's Pro Skater 1 + 2 on PlayStation 5 is a more refined version of one of the best skater titles ever made. Though it's a touch a disappointing that you need to pay the extra few bucks to own the deluxe version of the game in order to get the PS5 upgrade (especially when other titles demand no such additional premium), Tony Hawk's Pro Skater 1 + 2 absolutely shines on PlayStation 5 and this is arguably the definitive way to play both legendary games.
The best skating game ever just became even more essential on PlayStation 5.
Tony Hawk's Pro Skater 1 + 2 releases for PS5 on March 26th, 2021.
Review code kindly provided by PR.