The game industry seems to be turning to remakes of old classics such as Alone in the Dark and Bionic Commando or relying on producing blockbuster sequels like Resident Evil 5 and Killzone 2 in order to push this generation forward. PSU has decided to put together a list of archived titles, remembered and forgotten, that should be brought back from the dead, to live again on the PlayStation console. This is a list of titles that once graced our beloved platforms with unique ideas, interesting characters, and just all around fun gameplay. Whether for a new set of paint, updated audio, or purely the sake of reliving the franchise, here are the Top 10 Games to revive on the PlayStation 3.
#10. Mark of Kri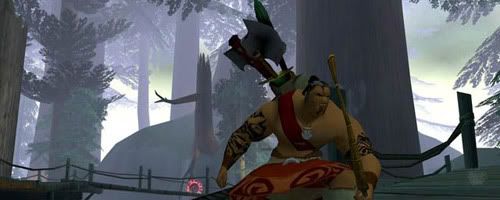 Originally Developed by SCE Studios San Diego, Mark of the Kri mixed a unique storyline with great characters and an innovative combat system. It was almost like a cartoony version of God of War. The series was last seen when the sequel Rise of the Kasai, developed by BottleRocket Entertainment (responsible for upcoming Splatterhouse title), was released in 2005.
#9. Ehrgeiz: God Bless the Ring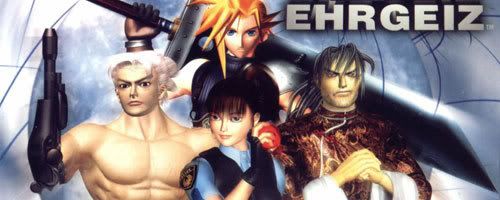 This is definitely an oldie. Developed by Dream Factory (Tomba and The Bouncer) and published by Squaresoft, Ehrgeiz was a guilty pleasure on the original PlayStation. The game showcased a total of 16 characters, including famous faces as Cloud Strife, Tifa, and Sephiroth from Final Fantasy VII. The title also featured endurance modes as well as an "RPG" mode where players would select a character to fight through randomly generated dungeons. Overall the game was average, but how many of you would buy the game no matter what just to brawl with Cloud and Sephiroth?
#8. Fear Effect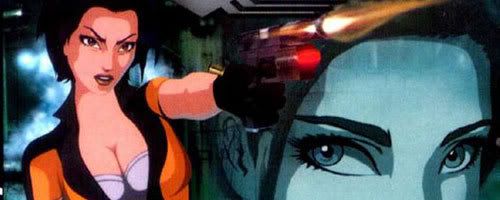 Developed by Kronos Digital Entertainment Inc., the Fear Effect series was a fast paced action adventure game using anime inspired graphics and hot lesbian ladies to hook the player into the experience. Sadly the series never made it to the PlayStation 2, as Fear Effect Inferno was canceled. However, there are rumors now that Eidos may be looking to revive the series once more on the PlayStation 3 and Xbox 360.
#7. Dino Crisis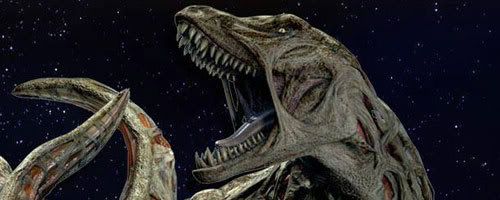 From the creators of Resident Evil, this survival horror title dropped players on a remote island to acquire a missing scientist, only to be hunted down and devoured by dinosaurs. The game featured a large selection of weapons and a variety of dinosaurs ranging from the Tyrannosaurus to the Deinonychus (aka: Super Raptor). If remade, we'd like to see the game running on the Resident Evil 5 engine, allowing for spectacular graphics, animations, and action sequences. With the game running on PlayStation 3 hardware, it would be exciting to see Capcom use 7.1 HD surround sound to intensify the feeling of being stalked by veracious dinosaurs.
#6. Legacy of Kain
First developed by Silicon Knights, but then continued by Crystal Dynamics, the Legacy of Kain series were some of the greatest vampire stories ever told in video-games. Titles in the series included: Blood Omen: Legacy of Kain, Legacy of Kain: Soul Reaver, Soul Reaver 2, Blood Omen 2, and then finally, Legacy of Kain: Defiance, all of which appeared on PlayStation platforms. After the completion of Defiance however, Legacy of Kain's team leader, Amy Hennig left the studio, and since her departure Crystal Dynamics has made no update concerning the series.
#5. Intelligence Qube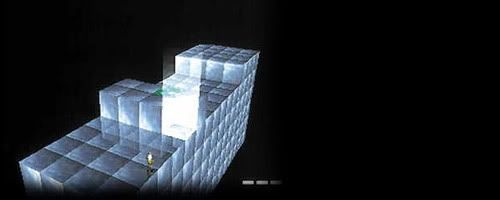 Now this may be just a personal favorite, but I would love to see this title re-released or remade for the PlayStation Network. Developed by Sony Computer Entertainment, Intelligence Qube put your reaction speed and IQ to the test, running players through hundreds of different mind wrenching puzzles, or letting them create their own puzzles. Also players could go head to head and battle it out – a feature that would be great, especially now that we have online.
#4. Jet Moto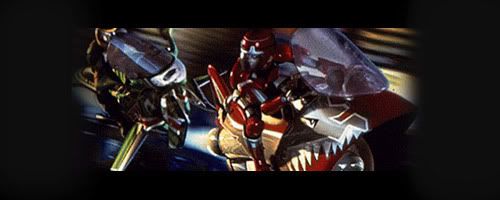 There is nothing like Jet Moto. Speeding across strange terrains on futuristic hoverbikes, flipping through the air and blasting past foes to the finish line. The Jet Moto series was amazing back in the old days of the PS1, however it's odd how the series just stalled without thoughts of revival. Awhile back, Sony tried to develop a title called Jet Moto Solar for the PS2, but then canned it before it reached full production. If remade for the PlayStation 3, we'd hope for new large environments, enhanced visuals, and online capabilities. This title could definitely give MotorStorm a run for its money if produced properly.
#3. Twisted Metal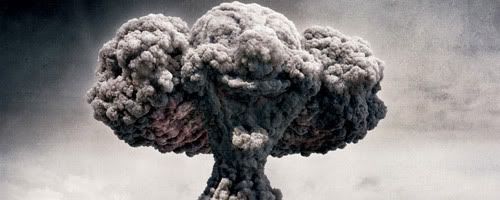 Does this game even need an introduction? Not only was this series known to be the best in car on car destruction, but Twisted Metal gave birth to some of the creepiest and most sadistic characters in video-games. After choosing your character, players would lay waste to everything in sight, running down pedestrians, razing buildings, and blowing up enemy vehicles. All together, there have been a total of eight separate Twisted Metal titles, yet not a single one (besides re-releases on the PSN) for the PlayStation 3. However according to David Jaffe, a new Twisted Metal is on the way. Hopefully running on PS3 hardware, there will be fully destructible environments, incredible particle effects, and even more ****** up character background cut scenes.
#2. Dark Cloud
Developed by Level 5 (White Knight Story), Dark Cloud was an RPG that mixed action-adventure with city building and provided players with interesting and innovative boss battles. In 2003, Level 5 released Dark Cloud 2, which built upon its predecessor, featuring a real-time 3-D world-building engine, minigames, randomly created dungeons, and some of the best graphics on the PS2. Back in October 2007, we reported that an Italian PlayStation Magazine called "PSMania" posted a rumor that Dark Cloud 3 was already in production and that Level 5 was developing the title on a new open-technology, the Japanese style Kumo Engine. However, with White Knight Story still awaiting to hit shelves, we think it will be a while before we hear anything on future Dark Cloud developments.
#1. Final Fantasy VII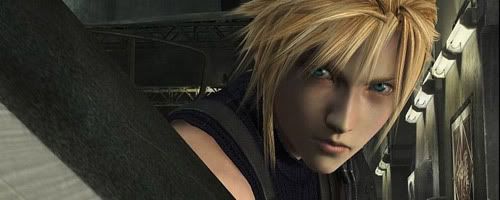 You can't deny that Final Fantasy VII is one of the biggest RPG games of all time, if not one of the best, mixing traditional turn-based action, spectacular spells and summons, a heart moving storyline, and unforgettable music. Final Fantasy VII also featured some of the most iconic characters in gaming such as Cloud Strife, Vincent Valentine, Aries Gainsborough, and Sephiroth.
Some of the things we'd hope for would include: complete 3D environments, enhanced visuals (near E3 05 tech demo quality), and possibly new spells/summon/items. However, when it comes to adding anything to the story or new side missions, we'd hope Square Enix would be careful and not add anything to change what is already perfect.
So far, it sounds as though Square Enix has their hands full, and to enter a project as big as a Final Fantasy VII remake is out of the question. Although, it's still frustrating to have them dangle a beautiful tech demo in our face of what Final Fantasy VII COULD look like on the PS3 and then not develop the title completely. For now, we can only keep our fingers crossed.