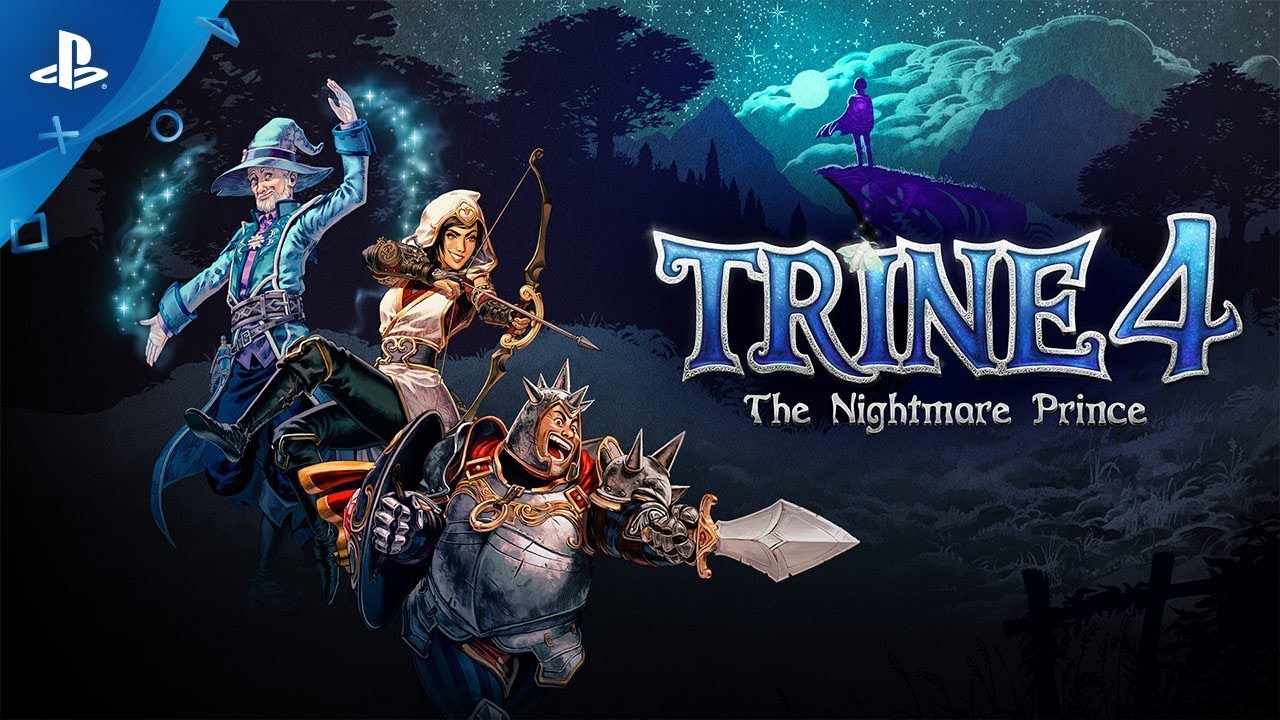 Frozenbyte and Modus Games have announced a Trine 4 release date, confirming the platform-puzzler will launch on PlayStation 4, PC, Nintendo Switch, and Xbox One on October 8. In addition, the Trine: Ultimate Edition is slated to launch on the same day for all of the above platforms. Both games will receive a digital and physical release.
Trine 4 & Trine: Ultimate Edition Release Date Set
Trine 4: The Nightmare Prince sees three iconic characters — Amadeus the Wizard, Pontius the Knight, and Zoya the Thief — embarking on a quest to save the game's titular and troubled Prince Selius. In doing this, you'll soak up some sumptuously detailed 2.5D locations, including ruins, tombs, and forests, and you can take a mate along for the ride too, as Trine 4 supports up to four-player co-op.
Keeping in with the series' tradition of combining platforming elements and brain-aching puzzles, you'll also have various riddles to solve solo or with friends in two, with skill trees at your disposal to evolve your character with new abilities.
Furthermore, the game's combat ha been completely retooled with Trine 4, promising "fresh challenges and thrilling action" and boss fights that feature your hero's own personal nightmares to overcome.
If you pre-order Trine 4, you'll also receive the following bonus items:
Trine 4 Cloth Poster: Pre-orders of Trine 4: The Nightmare Prince or Trine: Ultimate Collection at select retailers will receive a cloth promotional poster for Trine 4: The Nightmare Prince.
Toby's Dream DLC Level: All pre-orders of Trine 4: The Nightmare Prince and Trine: Ultimate Collection will get a bonus in-game level, Toby's Dream, at launch. Toby the dog, as previously seen in Nine Parchments, has his own adventure in Heatherwood Hall with the Three Heroes! Follow the pawsteps of Toby and help him find all the treats hidden in the castle and its gardens.
Meanwhile, the Trine Ultimate Collection offers all four games in the series: Trine Enhanced Edition, Trine 2: Complete Story, Trine 3: The Artifacts of Power, and Trine 4: The Nightmare Prince. The physical release will be limited-run only, and includes a physical game map, soundtracks for all four games, and the Trine 4 digital art book.