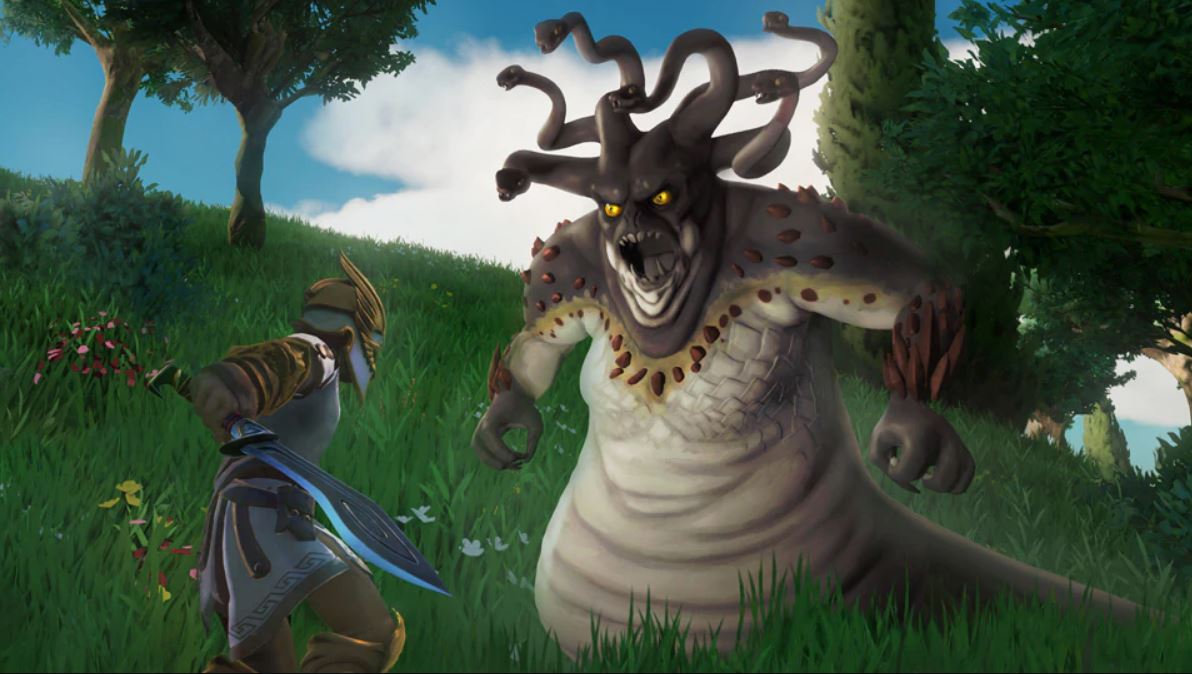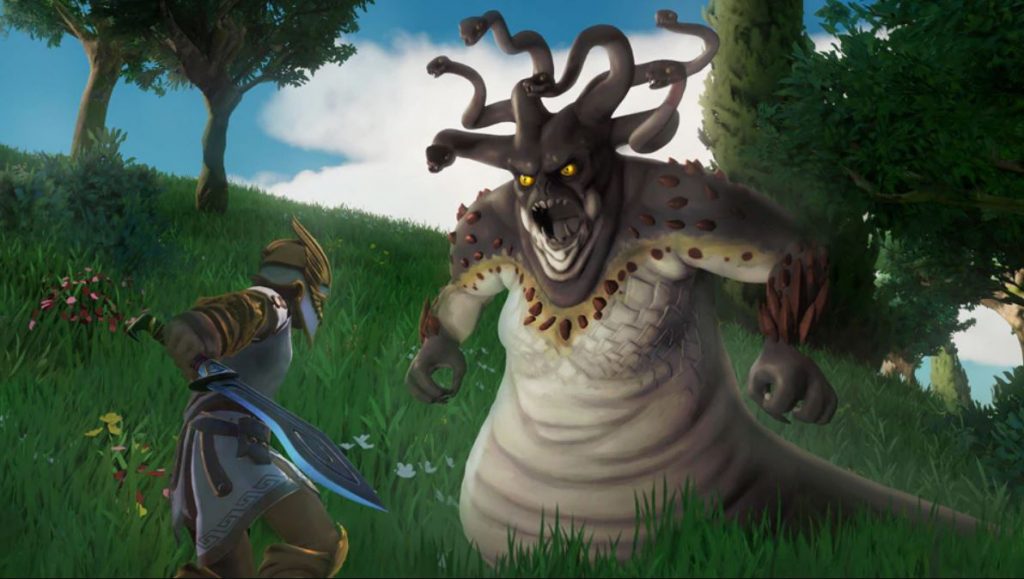 Gods & Monsters from Ubisoft was one of the biggest surprises from E3 2019. It wasn't a game that leaked beforehand and it seemed like something new and exciting. Well, a month or so on, we have some of the first details about the game.
A new interview with the game's Creative Director, Johnathon Dumont, and Senior Producer, Marc-Alexis Côté revealed a lot about the title. In Gods & Monsters, you play as Fenyx, a hero who has to save the Gods of Olympus from Typhon, the most fearsome monster in Greek Mythology. The game is described as a storybook adventure with an uplifting tone. The game is narrated by Homer who is telling his grandkids about the ancient myths, with them interrupting and poking fun at things along the way.
Gods & Monsters comes from the team behind Assassin's Creed Odyssey. That game featured special abilities, but the team have taken that and "put it on steroids for Gods & Monsters." You can attack both on the ground and in the air, and certain combat encounters may ask you to use both, such as jumping in the air to swing at a Cyclops' eye, blinding it, and then continuing to attack on the ground.
The powerful abilities will wreck enemies and new magical items will allow you to access new areas and items. For example, the Boots of Hermes will allow you to double jump.
Fenyx is completely customisable, with you being able to switch out armor and gear. The game also has three pillars of gameplay, Combat, Traversal and Puzzles.
The reveal trailer of Gods & Monsters can be found below:
The game is certainly sounding more and more like a Metroidvania, with some Breath of The Wild-like exploration and combat. I personally can't wait to see more from Gods & Monsters.
Gods & Monsters launches for PlayStation 4 on February 25, 2020.
What are your thoughts on these early details? How excited are you for the game?
Source – [Ubisoft Blog]