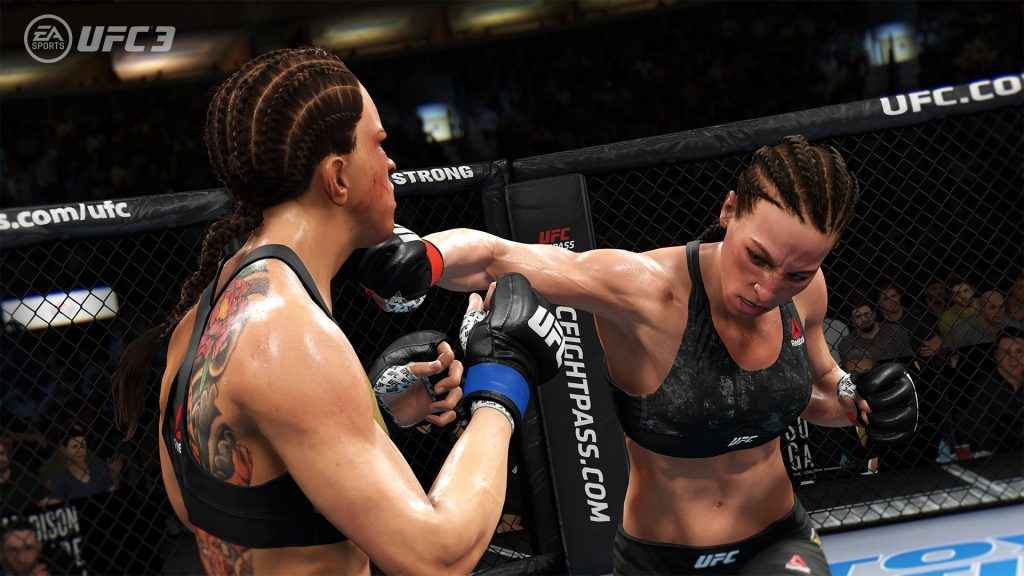 It's time to touch gloves with the EA Sports UFC 3 Update 1.04!
The sturdy brawling sim receives a few gameplay tuneups and tweaks in its ongoing efforts to be crowned the Ultimate Fighter.
So, head into the octagon and view the complete EA Sports UFC 3 update 1.04 patch notes.
Gameplay Additions
Added knee catch animations
Gameplay Tuning
Added stamina tax when using head movement
Increased grapple advantage on an evaded strike
Removed the ability to block while lunging
Tuned counterstrike damage bonus per strike type
We rather enjoy UFC 3 here at PlayStation Universe. Our resident UFC nut John-Paul Jones gave the game a strong 8.5/10. He also threw down these words on the game back in February.
EA Sports UFC 3 is the best the series has ever looked, sounded or played and, despite a small handful of minor shortcomings, is quite simply the best UFC title to date and a very real contender for the fighting game throne in 2018.
If you fancy facing the likes of Demetrious Johnson or Connor McGregor without getting your limbs snapped, then EA Sports UFC 3 is out now.