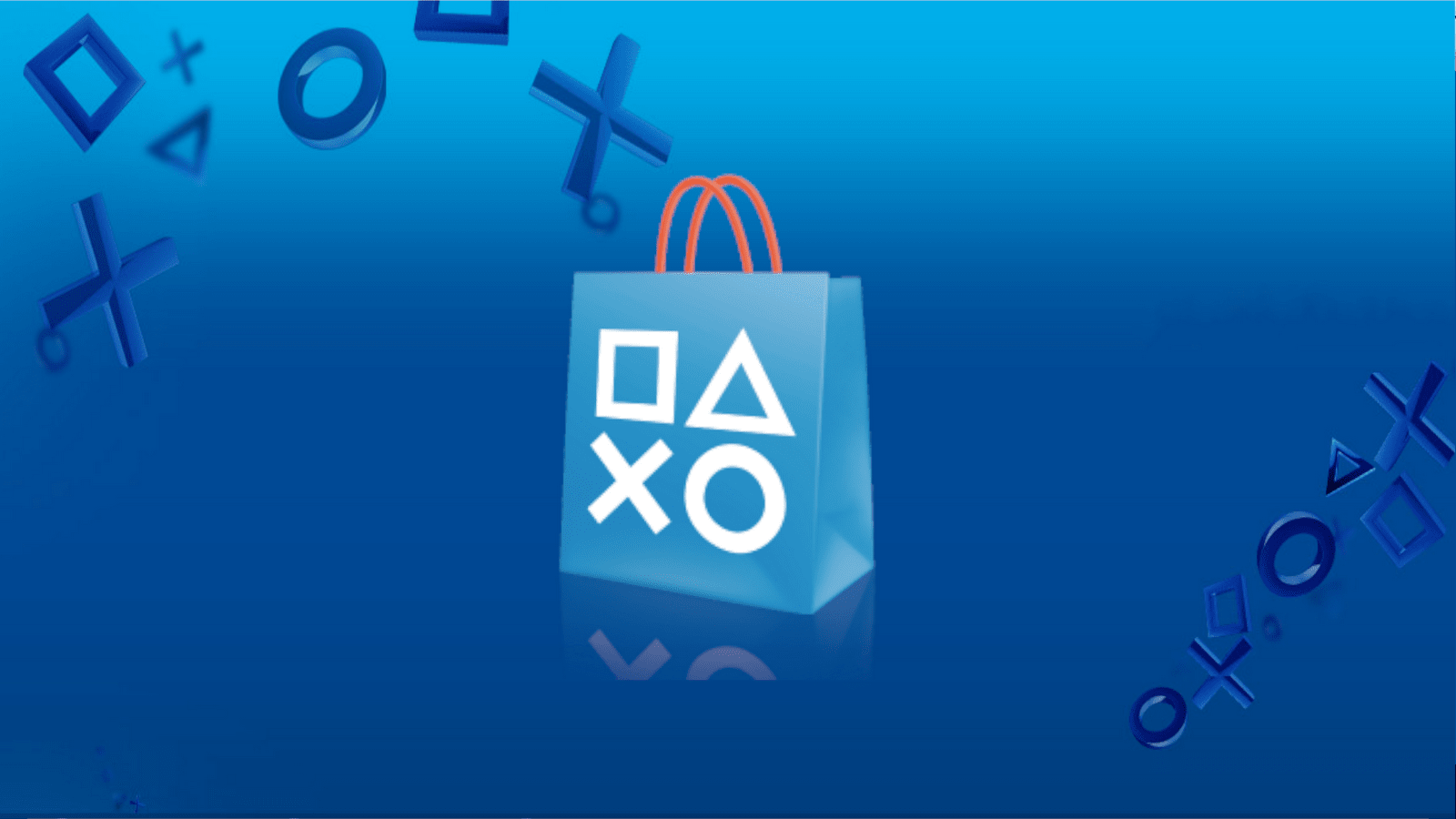 Sony Interactive Entertainment has launched the UK PS Store double discounts sale, with a range of popular PS4 games having their prices reduced. What's more, PS Plus members can take advantage of an extra discount, too.
Not yet a member? Unlock all the benefits of PS Plus on your PS4 and PS5 with our 1, 3, and 12-month membership. Join the thousands of members around the world to enjoy exclusive discounts, online multiplayer, monthly games and more! At Startselect you can easily and quickly buy your PlayStation Plus subscription.
Check out the full list of PS Store double discounts games below, with PS Plus savings listed where applicable.
Related Content – Sony PS5 Complete Guide – A Total Resource On PlayStation 5
---
2064: Read Only Memories £2.69 (PS Plus) £3.59 (Sale Price)
A Fisherman's Tale £5.99
A Fisherman's Tale – Deluxe Edition £7.99
Aces of the Luftwaffe – Squadron £3.59 £5.99
ACT IT OUT XL! A Game of Charades £2.39
Aegis Defenders £3.99
Agatha Christie – The Abc Murders £2.39
Albedo: Eyes From Outer Space £3.59
Alekhine's Gun £2.39
Alternate Jake Hunter: Daedalus The Awakening of Golden Jazz £14.99
Amplitude £6.39 £11.19
Ancestors: The Humankind Odyssey £13.19
Anima: Gate of memories £4.79
Anima: Gate of Memories – Arcane Edition £12.49
Another World – 20th Anniversary Edition £1.94 £2.59
Anoxemia £2.14
Anthem: Legion of Dawn Edition £9.79 £39.89
AO Tennis 2 £16.79
Apex Construct £3.99
Apex Legends – Bloodhound Edition £12.59 £15.29
Apex Legends – Lifeline Edition £12.59 £15.29
Apex Legends – Octane Edition £12.59 £15.29
Arca's Path VR £3.49
ArcaniA – The Complete Tale £3.99
Arizona Sunshine £8.24
Arizona Sunshine – Deluxe Edition £9.24
Ark: Survival Evolved £7.99 £23.99
Ark: Survival Evolved Explorer's Edition £13.19 £39.59
Ary and the Secret of Seasons £17.49
Assassin's Creed Odyssey – Gold Edition £28.79 £54.39
Assassin's Creed Origins – Gold Edition £19.49 £47.24
Assassin's Creed Syndicate – Gold Edition £13.49
Assassin's Creed Triple Pack: Black Flag, Unity, Syndicate £19.49 £42.24
Asterix & Obelix XXL 2 £8.99
Asterix & Obelix XXL: Romastered £17.49
Attack of the Earthlings £9.59
Atv Drift & Tricks £3.19 £9.59
Avicii Invector £7.99
Away: Journey to the Unexpected £3.49
Baja: Edge of Control HD £3.74
Bartender VR Simulator £7.49 £10.49
Battlefield 1 £7.19
Battlefield 4 Premium Edition £8.74
Batu Ta Batu £1.99 £2.39
Bear With Me: The Complete Collection £3.59
Bear With Me: The Lost Robots £1.19
Beast Quest £3.74
Ben 10 £6.39
BioShock: The Collection £8.99
Birthdays the Beginning £12.24
Black Desert: Conqueror Edition £39.99 £59.99
Black Desert: Explorer Edition £19.99 £29.99
Black Desert: Traveler Edition £12.49 £18.74
Blacksad: Under the Skin £10.49
Blaster Master Zero £3.99
Blaster Master Zero 2 £3.99
Bloodstained: Curse of the Moon £3.99
Bloodstained: Curse of the Moon 2 £7.19
Borderlands 2 VR £19.99 £29.99
Borderlands 3 – Ultimate Edition PS4 & PS5 £42.49 £63.74
Borderlands 3 Next Level Bundle PS4 & PS5 £22.09 £43.54
Borderlands 3: Super Deluxe Edition PS4 & PS5 £30.79 £50.39
Borderlands: The Handsome Collection £11.54
Bounty Battle £9.99
Bubsy: Paws on Fire! £3.99 £5.99
Bubsy: The Woolies Strike Back £3.19 £4.79
Bulletstorm: Full Clip Edition £8.74
Bulletstorm: Full Clip Edition Duke Nukem Bundle £11.74
Bus Simulator £17.49
Butcher £1.99 £2.39
Butcher – Special Edition Bundle £2.49 £2.99
Caladrius Blaze £2.39
Call of Duty: Black Ops 4 £16.79
Call of Duty: Wwii – Digital Deluxe £33.99 £59.49
Candle: The Power of the Flame £4.79
Cast of the Seven Godsends – Redux £1.73
Castle Costume £3.19
Cinders £11.19
Cladun Returns: This Is Sengoku! £3.99
Close to the Sun Digital Deluxe £8.74
Code Shifter £7.74
Commandos 2 & Praetorians: HD Remaster Double Pack £16.49
Contraptions £1.84 £2.21
Crash Team Racing Nitro-Fueled + Spyro Game Bundle £29.99 £44.99
Crash Team Racing Nitro-Fueled – Nitros Oxide Edition £21.99 £38.49
Crayola Scoot £4.99
Creed: Rise to Glory £8.99
Crimson Keep £4.79
Crysis Remastered £14.99 £19.99
Cyberdimension Neptunia: 4 Goddesses Online £12.24
Dakar 18 £3.99
Damascus Gear: Operation Osaka HD Edition £9.49
Damascus Gear: Operation Tokyo HD Edtion £3.99
Darksiders II Deathinitive Edition £6.24
Darksiders III £12.49
Darksiders Warmastered Edition £3.99
Darksiders: Fury's Collection – War and Death £6.99
Days Gone £16.49 £35.74
Days Gone Digital – Deluxe Edition £25.99 £45.49
Dead Alliance £3.74
Dead Alliance: Multiplayer Edition £2.39
Dead Island Definitive Collection £3.99
Dead Rising 2 Off The Record £4.79 £10.39
Dead Rising 4: Frank's Big Package £11.69 £28.34
Dead Synchronicity: Tomorrow Comes Today £4.79
Deadlight: Director's Cut £5.84
Degrees of Separation £3.19
Demon Gaze II £11.24
Demon's Crystals £1.59
Deployment £2.36 £2.84
Devil May Cry 5 £15.99 £17.99
Devil May Cry HD Collection & 4SE Bundle £17.59
Diablo III: Eternal Collection £15.39
Dino Dini's Kick Off Revival £2.39 £3.19
Dirt 5 £27.49 £41.24
Dirt 5 Year One Edition PS4 and PS5 £36.99 £55.49
DiRT Rally £3.83 £9.91
DiRT Rally 2.0 £9.59
DiRT Rally 2.0 – Game of the Year Edition £11.51
DiRT Rally Plus PlaystationVR Bundle £5.99 £15.49
Disintegration £12.49
Distrust £3.24
Do Not Feed the Monkeys £6.99
Don't Knock Twice £7.99
Don't Starve Mega Pack 2020 £13.49
Doodle God: Evolution £5.19
Drawful 2 £4.49
Dreams £17.49 £26.24
Duke Nukem 3D: 20th Anniversary World Tour £3.99
Dungeon Rushers £2.39
Ea Family Bundle £6.99 £20.99
eFootball Pes 2021 Season Update – Standard Edition £12.49 £18.74
eFootball Pes 2021 Season Update Arsenal Edition £14.99 £22.49
eFootball Pes 2021 Season Update Fc Barcelona Edition £14.99 £22.49
eFootball Pes 2021 Season Update Fc Bayern MÜNchen Edition £14.99 £22.49
eFootball Pes 2021 Season Update Juventus Edition £14.99 £22.49
eFootball Pes 2021 Season Update Manchester United Edition £14.99 £22.49
Escape Game Fort Boyard £17.49 £26.24
Espire 1: VR Operative £9.99
Euro Fishing £4.49 £9.74
Everybody's Golf £8.99 £19.49
Extinction £3.74
Extinction – Deluxe Edition £5.24
F1 2020 (Simplified Chinese, English) £21.99 £38.49
F1 2020 – Deluxe Schumacher Edition £25.99 £45.49
Fade to Silence £8.74
Fallout 4: Game of the Year Edition £14.39 £31.19
Fallout 76: Steel Dawn – Deluxe Edition £32.99 £43.99
Family Feud £11.19 £13.59
Fantasy Friends £9.99 £12.49
Far Cry 5 £11.99 £30.99
Far Cry 5 + Far Cry New Dawn – Ultimate Edition £23.03 £59.51
Farming Simulator 19 £12.49 £18.74
Farming Simulator 19 – Platinum Edition £20.99 £27.99
Farming Simulator 19 – Premium Edition £26.99 £35.99
FIFA 21 Beckham Edition £21.59 £40.79
Fishing Sim World: Bass Pro Shops Edition £19.79 £26.39
Fishing Sim World: Pro Tour £5.24
Fishing Sim World: Pro Tour + The Catch: Carp & Coarse £14.49
Flashback £1.59
FMV Murder Mystery Bundle £14.39
Fort Boyard £7.49
Freaky Awesome £2.99
Fuser £29.99 £44.99
Fuser – VIP Edition £70.00 £85.00
Galaxy of Pen & Paper +1 Edition £4.99
Gem Smashers £1.11 £1.34
Gigantosaurus The Game £13.99
Ginger: Beyond the Crystal £4.79
Glass Masquerade 2: Illusions – Deluxe Edition £11.24
Glass Masquerade Double Pack Bundle £2.69
God of War £7.99 £11.99
Good Dog, Bad Dog £3.49
Gorn £11.99
Gran Turismo Sport £7.99
Grand Kingdom £7.99
Gtav Premium Online Edition & Great White Shark Card Bundle £17.59 £28.79
Gtav Premium Online Edition & Megalodon Shark Card Bundle £29.99 £52.49
Gtav Premium Online Edition & Whale Shark Card Bundle £19.99 £34.99
Headspun £4.99
Heart&Slash £4.79
Hitman 2 £12.09
Hitman 2 – Gold Edition £15.99
Hitman HD Enhanced Collection £14.99
HoPiKo £1.73
Horizon Chase Turbo £6.39
Horizon Shift '81 £1.44 £1.73
Hotline Miami Collection £3.99
How to Survive 2 £2.39
HyperBrawl Tournament – Ultimate Edition £8.79 £10.99
Indie Darling Bundle Vol.4 £5.99
Inferno 2 £2.19 £2.59
Injustice 2 – Standard Edition £11.99
Invisible, Inc. Console Edition £3.99
Jagged Alliance: Rage! £6.24 £9.99
Jeopardy £6.39 £11.19
Jurassic World Evolution £7.39
Jurassic World Evolution: Jurassic Park Edition £13.24
Kerbal Space Program Enhanced Edition £8.24
Killing Floor 2 £8.24
Killing Floor: Incursion £6.39
Kingdom Come: Deliverance £7.49 £16.24
Kingdom Come: Deliverance Royal Edition £10.49 £22.74
Knights of Pen & Paper 2 Deluxiest Edition £3.99
Knights of Pen and Paper +1 Deluxier Edition £4.19
Knights of Pen and Paper Bundle £7.19
Krinkle Krusher £0.99 £1.19
L.A. Noire: The VR Case Files £12.49
La-Mulana £7.19
La-Mulana 2 £11.99
Lapis x Labyrinth £8.24
Legend of the Tetrarchs £7.19
LEGO Batman 3: Beyond Gotham £7.99 £11.99
LEGO DC Super-Villains – Deluxe Edition £14.99
LEGO Marvel Super Heroes 2 £11.99
LEGO Marvel's Avengers – Deluxe Edition £12.71 £32.85
LEGO Star Wars: The Force Awakens – Deluxe Edition £13.24
Let's Sing 2021 £24.49 £29.74
Let's Sing 2021 – Platinum Edition £43.39 £52.69
Lichdom: Battlemage £1.34
Lichtspeer: Double Speer Edition £1.99 £2.39
Lichtspeer: Double Speer Edition – Ost Combo £2.49 £2.99
Light Fairytale Episode 1 £3.99
Little Misfortune £7.99
Loading Human: Chapter 1 £3.74
Lovecraft´s Untold Stories £5.99
Mars Odyssey £1.99 £2.39
Marvel's Avengers £29.99 £44.99
Marvel's Avengers – Deluxe Edition £37.49 £56.24
Marvel's Avengers: Exclusive Digital Edition £32.49 £48.74
Marvels Spider-Man £17.49 £26.24
Marvel's Spider-Man: Game of the Year Edition £26.99 £35.99
Megadimension Neptunia VII £7.49
Megaquarium £14.24
Memories of Mars £7.19
Metal Gear Solid V: The Definitive Experience £3.19
Metro Exodus £12.24
Middle-earth: Shadow of Mordor £7.99
Miden Tower £8.39
MLB The Show 20 £7.99 £11.99
MLB The Show 20 Mvp Edition £19.79 £26.39
Momonga Pinball Adventures £1.69
Monkey King: Master of the Clouds £1.19 £1.59
Monster Jam Steel Titans £13.99
Morbid: The Seven Acolytes £13.99
Mortal Kombat 11 £15.99 £27.99
Moto Racer 4 – Deluxe Edition £4.99
MotoGP 20 £13.99
Motorbike Racing Bundle £10.99
Mutant Year Zero: Road to Eden – Deluxe Edition £14.79
MX vs. Atv Supercross Encore £4.99
My Hero One's Justice £11.54
My Universe – Cooking Star Restaurant £20.99 £27.99
My Universe – School Teacher £24.49 £29.74
Naruto Shippuden – Ultimate Ninja Storm 4 Road to Boruto £11.99
Nascar Heat 5 £12.49 £18.74
Necromunda: Underhive Wars £16.49 £24.74
Need for Speed Heat £17.99 £38.99
Need for Speed Payback – Deluxe Edition £10.49
Need for Speed Ultimate Bundle £11.89 £48.44
NeuroVoider £2.87
Neversong £5.99
Nightmare Boy £2.99
Ninjin: Clash of Carrots £1.59
No Man's Sky £19.99 £29.99
Of Mice And Sand -Revised- £3.99
Offroad Racing – Buggy X Atv X Moto £3.19
Oniria Crimes £7.99
Onrush £2.15 £5.57
Onrush – Deluxe Edition £3.11
Out of Ammo £3.59
Out Of Space: Couch Edition £6.39
Outbreak £3.19 £3.99
Outbreak: Lost Hope £3.99 £4.99
Outbreak: The Nightmare Chronicles £3.99 £4.99
Override: Mech City Brawl £7.99
Override: Mech City Brawl – Super Charged Mega Edition £12.49
Pathfinder: Kingmaker – Definitive Edition £22.49 £33.74
Penn & Teller VR: F U, U, U, & U £6.39 £11.19
Pga Tour 2K21 £29.99 £39.99
Pinball FX2 VR Ultimate Bundle £12.49
Planet of the Eyes £2.39
Predator: Hunting Grounds £17.49 £26.24
Predator: Hunting Grounds Digital – Deluxe Edition £29.99 £39.99
Professor Rubik's Brain Fitness £17.49
Project Cars 3 £19.99 £34.99
Psychonauts In The Rhombus Of Ruin £4.64
Pure Farming 2018 Digital – Deluxe Edition £12.24
Quar: Infernal Machines £4.99 £5.99
Raiden V: Director's Cut £7.49 £9.99
Red Dead Redemption 2 – Ultimate Edition £30.59 £60.29
Remothered: Broken Porcelain £16.24
Resident Evil – Deluxe Origins Bundle £7.49
resident evil 4 £6.39
Resident Evil 5 £6.39
Resident Evil 6 £6.39
Reverie £2.99
Riot – Civil Unrest £4.79
Risk of Rain 2 £7.99 £13.99
River City Melee Mach!! £4.74
River City Melee: Battle Royal Special £2.99
Riverbond £5.39
Road Rage £2.39
Robinson: The Journey £7.49
Rock Band 4 Rivals Bundle £24.99 £37.49
Rock of Ages 3: Make & Break £12.49
Rusty Spout Rescue Adventure £4.05 £4.63
Sakura Wars Digital – Deluxe Edition £32.99 £49.49
Samurai Shodown Neogeo Collection £17.49
Santa's Xmas Adventure £1.61 £1.94
Scribblenauts Mega Pack £6.24
Serious Sam Collection £12.49
Shadow of the Tomb Raider – Definitive Edition £12.49
Shape of the World £2.99
Sine Mora Ex £3.19 £4.79
Ski Jumping Pro VR £7.99
Skully £12.49
Skyrim Special Edition + Fallout 4 G.O.T.Y. Bundle £16.79 £36.39
Skyworld £6.24
Slice, Dice & Rice £7.49
Slide Stars £17.49
Sniper Elite 3 £3.99
Sniper Elite 3 – Ultimate Edition £5.99
Sniper Elite 4 Digital – Deluxe Edition £6.99
Sniper Elite V2 Remastered £4.49
Snk 40th Anniversary Collection £17.49
SnowRunner – Premium Edition £35.99 £47.99
Solo: Islands of the Heart £4.79
Soulcalibur Ⅵ – Deluxe Edition £15.99
South Park: The Fractured but Whole – Gold Edition £18.89 £40.94
Sparklite £9.99
Speed 3: Grand Prix £14.99
Sprint Vector £5.99
Star Wars Battlefront II: Celebration Edition £10.49 £22.74
Star Wars Episode I Racer £5.99 £7.19
Star Wars Jedi Knight II: Jedi Outcast £3.99 £4.79
Star Wars Jedi Knight: Jedi Academy £9.49 £11.39
Star Wars Jedi: Fallen Order – Deluxe Edition £23.79 £46.89
Star Wars: Squadrons £20.99 £27.99
Stay Cool, Kobayashi-San!: A River City Ransom Story £4.99
Stranded Sails – Explorers of the Cursed Islands £9.99
Strange Brigade £3.99
Strange Brigade – Deluxe Edition £7.79
Street Outlaws: The List £8.74
Subject 13 £1.15
Sublevel Zero Redux £4.79
Super Night Riders £1.99
Super Street: The Game £7.99
Syberia 3 £8.99 £26.99
Tango Fiesta £2.39
Tekken 7 £3.99
Terra Bomber £1.99 £2.39
Terra Lander £1.99 £2.39
Terra Lander II – Rockslide Rescue £1.99 £2.39
The BioWare Bundle £9.99 £29.99
The Bluecoats: North & South £14.99 £19.99
The Count Lucanor £3.89
The Curious Tale of the Stolen Pets £5.84
The Division 2 – Warlords of New York – Ultimate Edition £19.79 £42.89
The Division 2 Warlords of New York £14.99 £32.49
The Dwarves £5.24
The Elder Scrolls Online: Greymoor £14.99 £32.49
The Elder Scrolls Online: Greymoor Collector's Edition £20.99 £45.49
The Elder Scrolls V: Skyrim – Special Edition £15.99 £27.99
The Escapists + The Escapists 2 £8.99
The Interactive Movie Bundle £15.29
The Lego Movie Videogame Bundle £16.49
The Liar Princess and the Blind Prince £7.99
The Long Reach £3.89
The Missing J.J. Macfield and the Island of Memories £9.99
The Outer Worlds £19.99 £34.99
The Park £3.99
The Shapeshifting Detective £5.49
The Sims 4 Deluxe Party Edition £11.24
The Town of Light £2.39
The Walking Dead Onslaught £13.74
The Walking Dead: Season Two £3.89
The Walking Dead: The Complete First Season £3.89
The Walking Dead: The Final Season – Season Pass £8.54
The Walking Vegetables: Radical Edition £2.99
The Witcher 3: Wild Hunt £4.99
Those Who Remain £11.99
Thronebreaker: The Witcher Tales £6.39
Through the Darkest of Times £7.19 £8.99
Timber Tennis: Versus £0.33 £0.42
Time Carnage £6.39
Titan Quest £8.74
Toki £3.19
Tom Clancy's Ghost Recon Wildlands – Ultimate Edition £22.39 £51.19
Tom Clancy's Ghost Recon Wildlands Year 2 – Gold Edition £16.49 £35.74
Torn £6.24 £8.74
Totally Reliable Delivery Service £5.99
Totally Reliable Delivery Service – Deluxe Edition £9.49
Touhou Double Focus £1.59
Touhou Genso Rondo: Bullet Ballet £6.24
Touhou Genso Wanderer Reloaded £9.99
Touhou Kobuto V: Burst Battle £6.24
Tower of Time £11.99
Townsmen – A Kingdom Rebuilt £12.49 £14.99
Train Sim World 2 £12.49
Train Sim World 2020 £9.99
Train Sim World 2020 Collector's Edition £19.19 £33.59
Transcripted £1.62
Trine – Ultimate Collection £11.09
Trine 4: The Nightmare Prince £6.24
Troll and I £2.99
True Fear: Forsaken Souls – Part 1 £2.39 £3.19
True Fear: Forsaken Souls – Part 2 £3.19
Twin Mirror £16.49
Ty the Tasmanian Tiger HD £14.51
Ugly Dolls: An Imperfect Adventure £5.24
Ultimate Marvel Vs. Capcom 3 £7.99 £13.99
Unbox: Newbie's Adventure £5.99
Underhero £8.39
Unravel Two £3.19
Until You Fall £14.99
Vaporum £9.99
Vegas Party £2.99 £3.59
void Trrlm(); //Void Terrarium £11.99
VR Ping Pong £3.59
VR Ping Pong Pro £7.99
Wandersong £3.99
Warface: Breakout – – Ultimate Edition £7.39 £22.19
Warhammer 40,000: Inquisitor – Martyr £6.99
Warhammer 40,000: Inquisitor – Martyr Complete Collection £14.79
Warhammer 40,000: Inquisitor – Martyr Complete Upgrade Pack £6.59
Warhammer 40,000: Inquisitor – Martyr | Imperium edition £9.59
Warhammer: Chaosbane £8.74
Warhammer: Chaosbane – Magnus Edition £11.24
Warhammer: Vermintide 2 – Ultimate Edition £13.49
Watch Dogs2 – Gold Edition £19.19 £49.59
Wattam £7.99
We Are The Dwarves £2.36 £2.84
We Happy Few £12.49
We Happy Few Season Pass £4.99
What Remains of Edith Finch £6.39
Where the Water Tastes Like Wine £4.74
Who Wants to Be a Millionaire? £24.49 £29.74
Willy Jetman: Astromonkey´s Revenge £5.99
Witching Tower VR £5.59
Worms Battlegrounds + Worms W.M.D £7.49
Wrc 6 Fia World Rally Championship £2.39
Wreckfest: Drive Hard. Die Last. £16.24
Wwe 2K Battlegrounds £17.49 £26.24
Xcom 2 Collection £14.99 £44.99
XIII £31.49 £38.24
Yesterday Origins £3.99
Yooka-Laylee £6.99
Yooka-Laylee and the Impossible Lair £8.74
Ys VIII: Lacrimosa of Dana £15.83
Zenith £4.79
Zotrix £1.59 £2.39