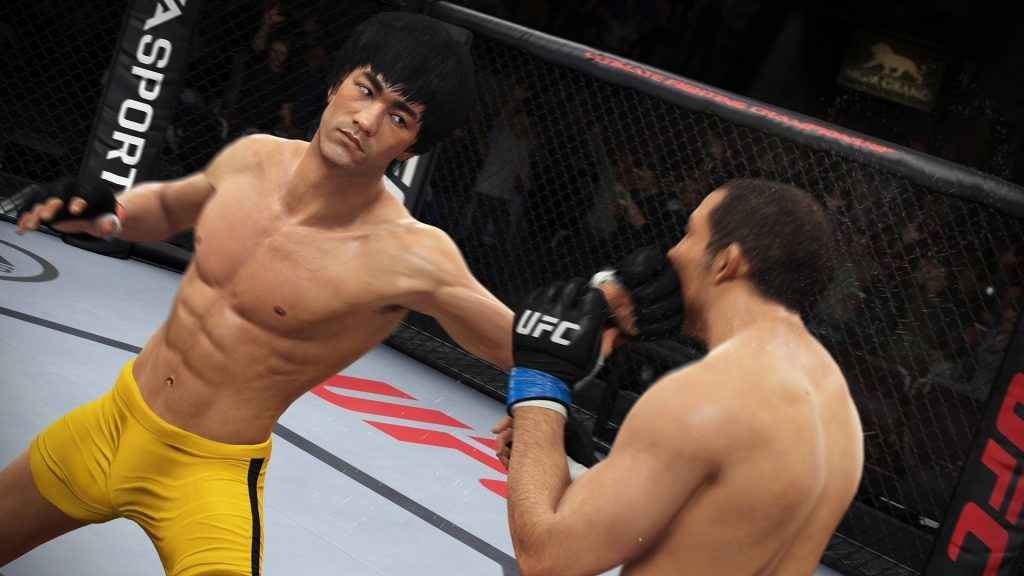 Following our EA Sports UFC 3 review, we've got a few tricks and tips to let you know about. Alongside learning how to perfect your fighting skills in the Octagon, one thing you'll want to do is unlock Bruce Lee.
The cult martial artist and film star can be bought, but there's no need to spend your hard-earned cash to be able to play as the master. You can simply unlock Bruce Lee for free.
How to unlock Bruce Lee in EA Sports UFC 3 For Free
You may end up doing this naturally anyway, but to unlock Bruce Lee you simply need to complete the G.O.A.T Challenges in the UFC 3 career mode.
G.O.A.T stands for "Greatest of All time" and rather than just breeze through the career mode, you'll have to complete all of these objectives, such as "earning the most money" and "getting the most fans".
You have to complete the UFC career mode and all G.O.A.T challenges, and it's not until you receive that accolade that you unlock Bruce Lee across three divisions: Lightweight, Welterweight, and Featherweight.
There is another way to unlock Bruce Lee too! If you own UFC or EA UFC 2 and still have your save file, your PS4 will simply just unlock him from the start.