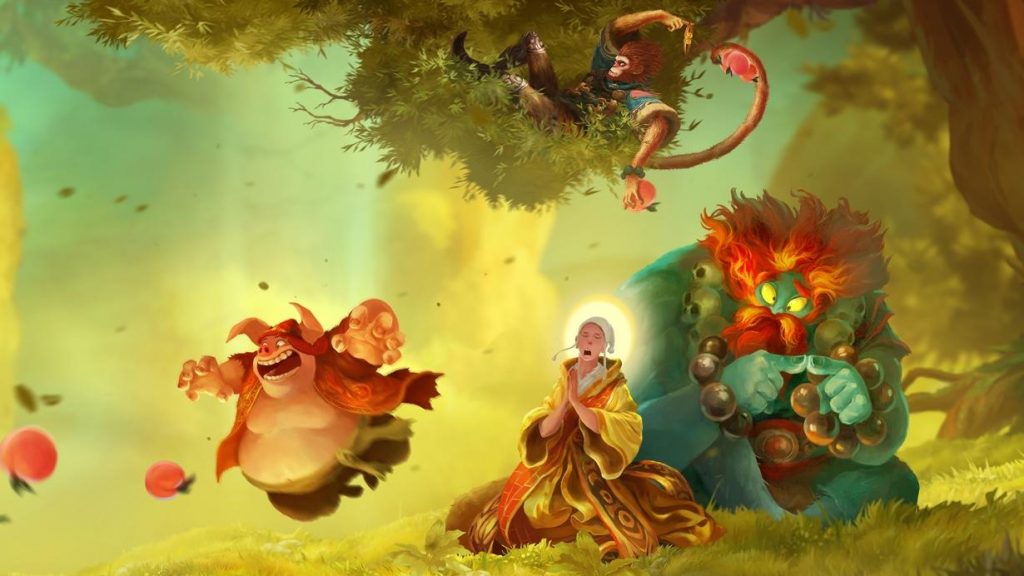 A stunning new trailer has launched for a new upcoming PlayStation 4 game, Unruly Heroes. The art-style reminds me a lot of the recent Rayman games with its stunning hand-drawn look, its a feast for the eyes and the gameplay looks fun to boot.
Co-Op Gaming With Platforming And Combat
The quirky title looks like a great co-op experience to pay with your friends and looks to have a nice mix of platforming and combat. You can take control of an array of uncanny characters and tackle the game's many beautiful worlds.
With a big shift in gaming to online services and online multiplayer it seems the number of local co-op games is dwindling. I love nothing more than to sit down with friends and family and have a few rounds of our favourite local co-op titles. The banter and all the laughter all add to the gaming spectacle and I hope online multiplayer does not completely take over a good sit down together.
Check out some of the best PS4 couch co-op games from earlier this month.
Unruly Mayhem PS4 Release Date
Unruly Heroes has recently released on other platforms and its coming to PlayStation soon. A release date has yet to be announced. The game has had some good feedback on its release and is highly rated on Steam.
Will you grab some friends and take on this great looking platformer? Do its visuals charm you? I think its gorgeous and I will definitely be picking up a copy.