[UPDATE] Turns out this was a site error that will be refunded sadly.
The decision to package Call of Duty 4 Remastered with the latest installment of the long-running shooty bangbang title caused much internet grumbling due to its steep price point. Well luckily, U.K. retailer Argos is selling said package for a more reasonable £39.99 right now on their website. Making a saving of £30.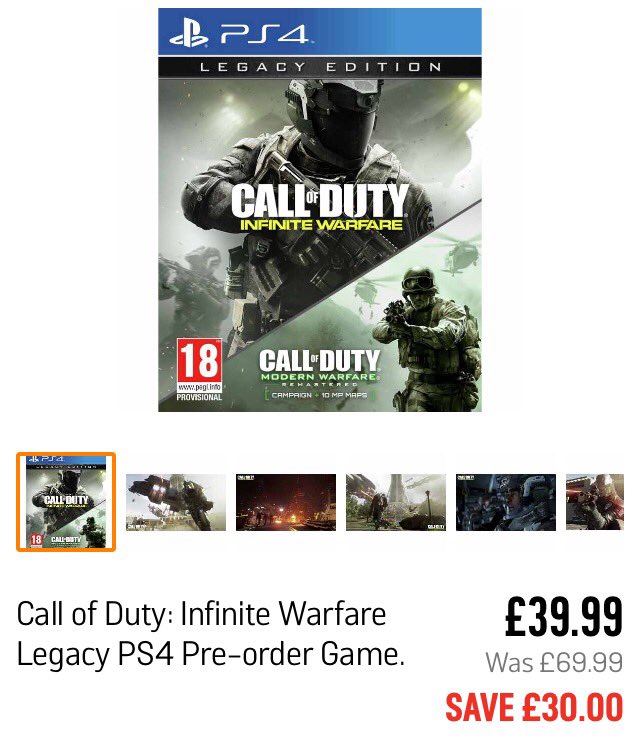 Call of Duty Infinite Warfare: Legacy Edition features the spruced-up version of 2007's Call of Duty 4: Modern Warfare, which still stands as an important game for bringing online shootery to the masses in a manner never seen before.
You can order the game here, but a warning though if you do wish to take up this offer, Argos require payment up front.