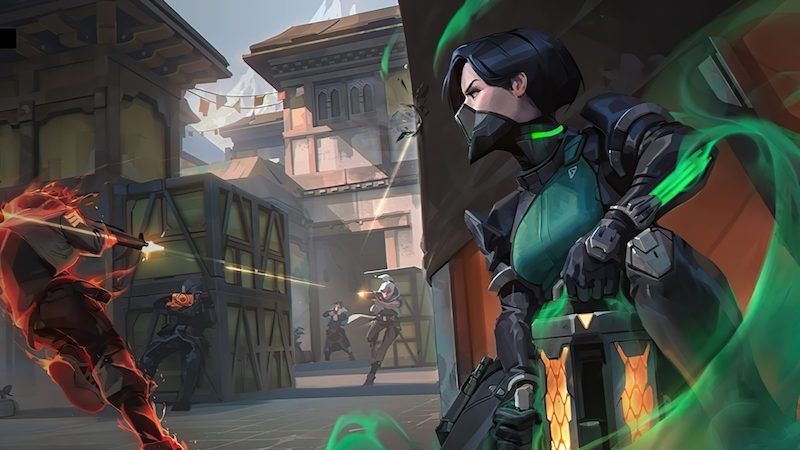 The prospects of Valorant on PS5 being a potentially stunning port just improved, as comments made by Felipe Romero, principal engineer at Riot Games suggest that the developer believes that Valorant running at 120FPS on next-gen consoles is an "achievable goal":
"In terms of performance, we believe getting Valorant running at 120Hz on next-gen consoles is an achievable goal. This is mostly thanks to the aggressive performance targets that Valorant initially set. During development, we put emphasis hitting high frame-rates at commonly used resolutions. Being able to push a 4K resolution at 120Hz comes with its own set of challenges.

Even with an optimised renderer and low instruction count pixel shaders, rendering a large amount of pixels takes a significant amount of time. Technologies like variable rate shading could help us reach these targets and we will be evaluating them for higher end hardware and next-gen consoles in the near future."
Though a much more modest PS4 conversion of Valorant seems like in the near future (Riot Games would be foolish one would think to ignore that 110 million plus userbase), it's good to know that not only are Riot Games considering PlayStation 5 as a likely destination for Valorant, but also that they will be pushing some cutting edge features too.
Whilst we know that the PlayStation 5 is capable of 120 frames per second, it makes sense that Riot Games would seek that out as a design goal for an eventual Valorant PS5 conversion – not least because competitive FPS titles such as Valorant quite literally rely on super low-latency gameplay to separate it from the crowd.
Source: Eurogamer