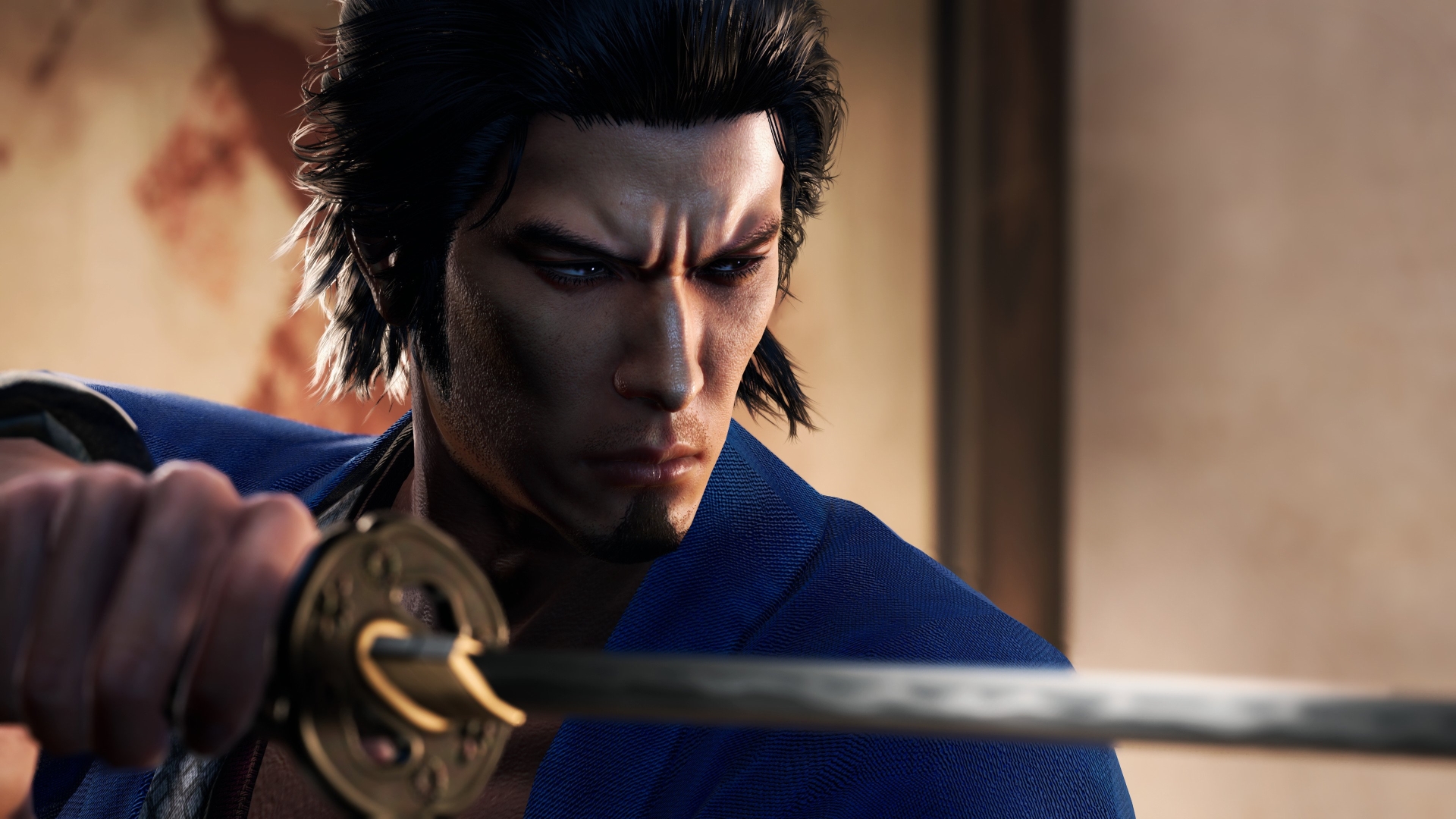 Last month, I was invited to SEGA's headquarters in Tokyo to check out Ryu Ga Gotoku Studio's next release, Like a Dragon: Ishin!
The game is a remake that will be the first time the Ishin story is localized for the West. This spin-off story places many of the characters from the Yakuza games into the late Edo Period, during a time of the samurai. Many of them play the roles of different historical figures from the time period, with series protagonist Kazuma Kiryu as Sakamoto Ryoma.
After some time talking with two of the developers, I had the opportunity to have about an hour of hands-on time with the game.
Previously, I went hands-on with Like a Dragon: Ishin! back in September at Tokyo Game Show 2022. The part I played then was set during the game's daytime period (captured gameplay viewable here). This time around, I wanted to see what Ishin is like at night, and what an experience it was.
Instead of the bright neon lights of the city in the mainline games, Ishin's town of the past at night is lit with the warm glow of lanterns. It's a setting that feels intimate and less busy than the usual modern urban setting. However, that doesn't mean there isn't a lot to do or see.
There are a number of shops, restaurants, and bars to explore and mini-game activities to do, such as fishing. Along with those, you meet a variety of characters, some of which you encounter through side quests. If you think the historical setting would result in absolute seriousness, guess again. As evidenced during my playtime, especially by the side quests, the franchise's signature quirkiness and humor is alive and well here.
Last but not least are the brawls! It wouldn't be a Like a Dragon game without the battles. You'll get into fights (or have to fight) plenty of times in Ishin. You can fight with your fists, but also with a sword, pistol, or even both. Setting up the combat in this way allows for flexibility and variety in how you want to duke it out.
You can see all I've mentioned and more yourself: I have compiled about 20 minutes of notable moments from my gameplay experience for your viewing pleasure below!
Like a Dragon: Ishin! releases on February 21, 2022 for PlayStation 5, PlayStation 4, Xbox Series X and S, Xbox One, and PC.
Special thanks to SEGA and RGG Studio.