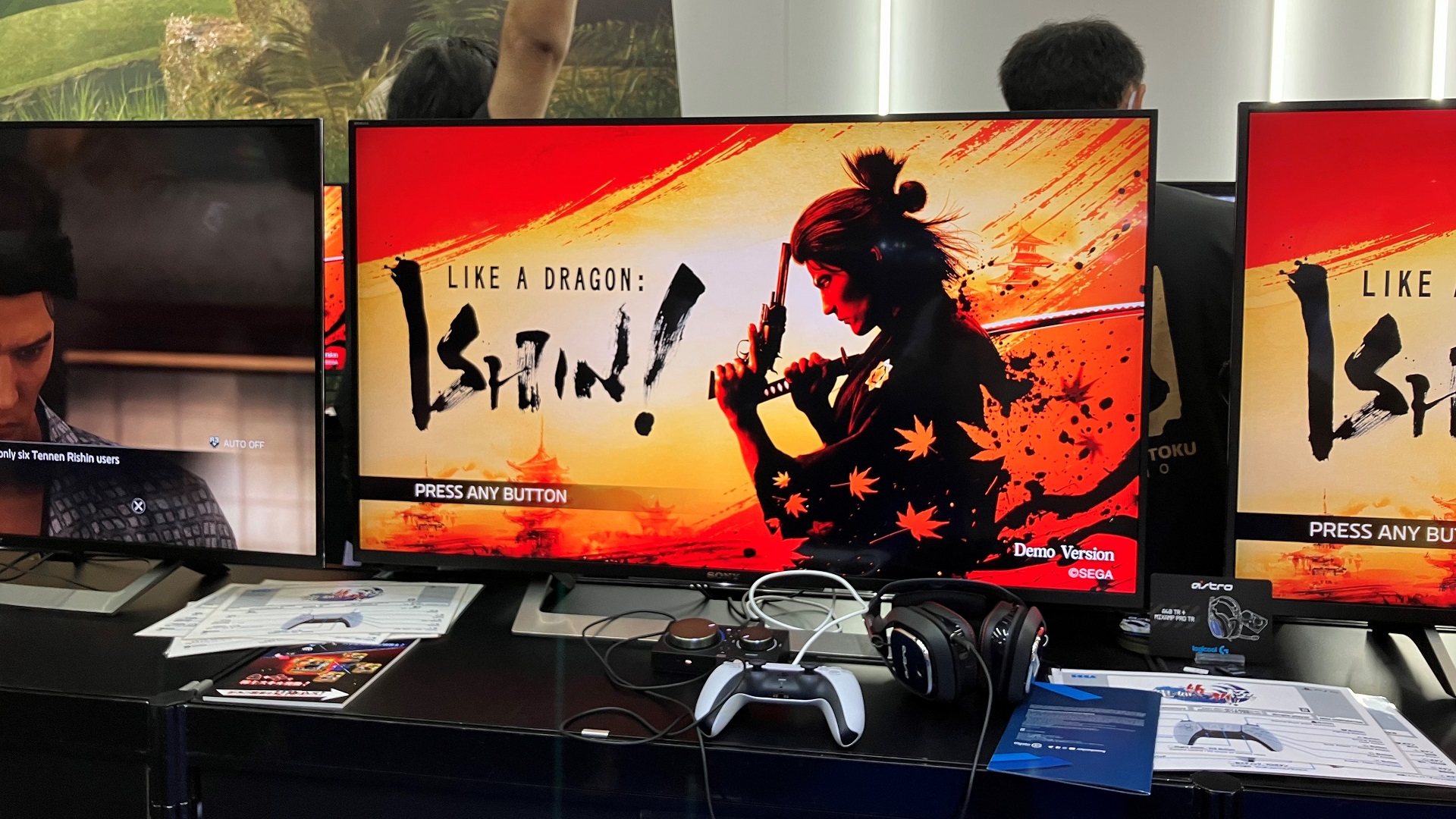 The original Ryū ga Gotoku Ishin! was the first game in the Like A Dragon (formerly Yakuza) franchise to release on the PlayStation 4 and was a launch title for the console in Japan. The spin-off put characters from the series in the samurai-present Edo period Japan.
While releasing for the PS3 in Japan too, neither version would see the light of day in the west. As the years went on, the possibility remained up in the air. That is, until recently.
During this month's State of Play presentation, a remake was announced. While in Japan it's titled Ryū ga Gotoku Ishin! Kiwami, it's dropping the Kiwami subtitle in the west and going by the name Like A Dragon: Ishin!
Like A Dragon: Ishin! was playable later that week at Tokyo Game Show 2022. I went hands-on and was allowed to record my demo time.
As you can see, despite the historical setting, Ishin is still very much a Like a Dragon/Yakuza game. You get into street brawls, form relationships with people around town, and there are various things and places to interact with.
The combat is a lot of fun, albeit with a little bit of chunkiness from the animations. There are different ways to fight with your blade, firearm, or even both. I especially enjoyed the powerful special attacks I could activate once the meter built up enough. These were filled with the over-the-top visual flair straight out of an anime.
Graphically, Ishin isn't going to wow most players. However, it makes up for it with fairly smooth performance and enough people and places on screen to make the world feel alive. It's worth noting the remake is using the older Unreal Engine 4, a departure from the franchise's Dragon Engine.
Like A Dragon: Ishin! will give existing fans a fun twist on the series, while its non-canon, standalone nature make it accessible to newcomers.
Like A Dragon: Ishin! releases on February 21, 2023 for PlayStation 5, PlayStation 4, Xbox Series X and S, Xbox One, and Windows PC.
Thank you to SEGA for arranging my demo at Tokyo Game Show 2022.