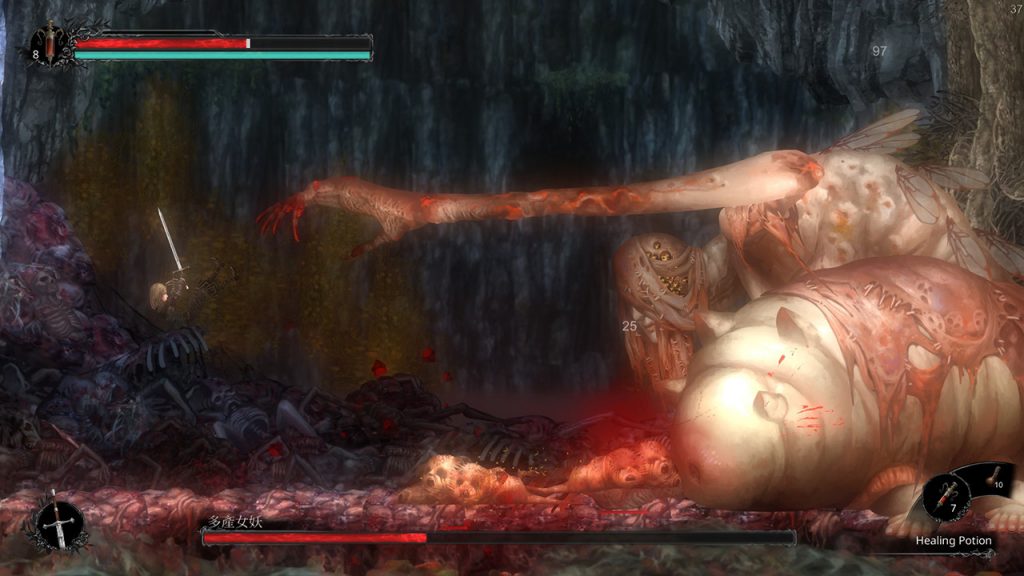 Glass Heart Games and Another Indie have announced Vigil: The Longest Night, a brand new 2D action-platforming title coming to the PlayStation 4, PC, and Xbox One early next year. Apparently, the game takes its inspiration from the likes of Castlevania and Salt and Sanctuary, so early signs are promising.
Vigil: The Longest Night Details
According to the press blurb, Vigil will feature an emphasis on strong narrative and 'technical' combat, with a strong difficulty that seeks to challenge players while weaving a 'tale of eldritch horror.' The story focuses on Leila, who embarks on a quest to save her hometown from a 'creeping evil' that has been infesting the countryside.
Navigate a world that wanders between dream and reality, sanity and madness, and uncover the secret of the longest night and the monstrous entities invading their world.
Vigil: The Longest Night fuses Lovecraftian prose and Taiwanese culture, and players will get to grips with four types of weapons, each one featuring multiple variations. There's also unique items to suit your play style, and a complex skill tree to tuck into to evolve your character.
Players will explore a variety of locations during Vigil, including caves, abandoned villages, and haunted forests, with 'brutal' enemies to battle against and hulking bosses to vanquish. What's more, players can unlock multiple endings, and converse with the residents of Leila's hometown as they struggle against the encroaching darkness.
Here's more info, via the press blurb:
Battle through the longest night as Leila, the last member of The Vigil. Uncover the truth behind the eternal darkness, Leila's mysterious sister, and the eldritch horrors that stalk her in a world that has forgotten daylight.
Vigil: The Longest Night has yet to attract a concrete release date, but we'll be sure to keep you updated with more info as we get it.