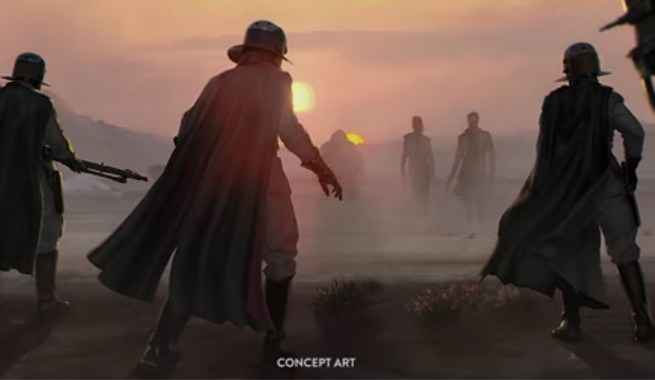 The CFO of Electronic Arts has revealed more details on the cancellation of the Visceral Games Star Wars project.
Speaking at the Credit Suisse Technology, Media & Telecom conference, Blake Jorgensen said that players are not as taken with linear gaming experiences as they used to be. In the end, the decision for bringing the game back to the drawing board came down to economics.
"As we kept reviewing the game, it continued to look like a much more linear game [which] people don't like as much today as they did five years ago or ten years ago," said Jorgensen.
"It was an economic decision at the end of the day," he explained.
Visceral Games' Star Wars is no more
EA confirmed last month that it had shuttered Visceral Games and delayed the untitled Star Wars project.
While the publisher said it will maintain the authenticity of the Star Wars universe with the game, the direction has shifted from a linear experience to something of a 'greater depth.'
"Importantly, we are shifting the game to be a broader experience that allows for more variety and player agency, leaning into the capabilities of our Frostbite engine and reimagining central elements of the game to give players a Star Wars adventure of greater depth and breadth to explore," said Patrick Soderlund in a statement last month.
The Star Wars game was being headed by Amy Hennig, who previously worked as a lead writer on the Uncharted series. However, it remains unknown what has become of Hennig's involvement in the title since was restructured.
Hennig's vision of the title was to take on an action-adventure approach similar to Uncharted. She described the game as adopting a 'swashbuckling charm' while still maintaining a sense of jeopardy.
EA recently launched Star Wars Battlefront 2 for PS4, PC, and Xbox One.