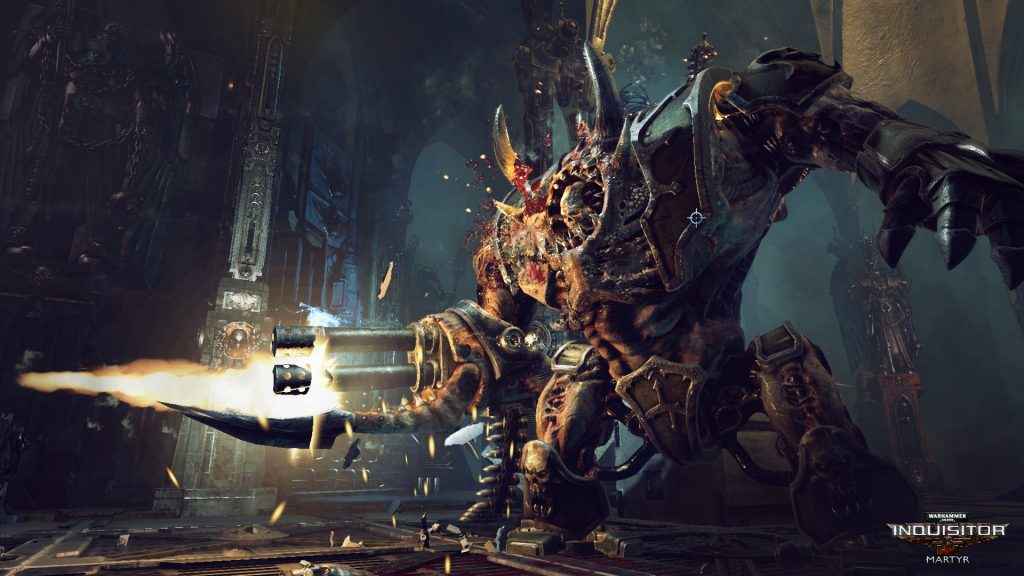 The Warhammer 40,000 Inquisitor - Martyr preorder bonuses have been revealed. Alongside the special editions for PS4 and Xbox One, players can gain access to an exclusive mission by preordering the game prior to release.
Warhammer 40,000 Inquisitor Martyr Preorder Bonus
If you put your money down for the physical edition of the latest Warhammer game, you'll get access to a mission called Charybdis Outpost. This quest apparently adds hours of additional content as players enter an Imperial prison.
Pre-order Warhammer 40k Inquisitor - Martyr digitally and you'll get a Servo skull - "a drone made from the skulls of the Empire's most loyal servants." Additionally, PS4 players will get an exclusive dynamic theme based on the cathedral ship, Martyr.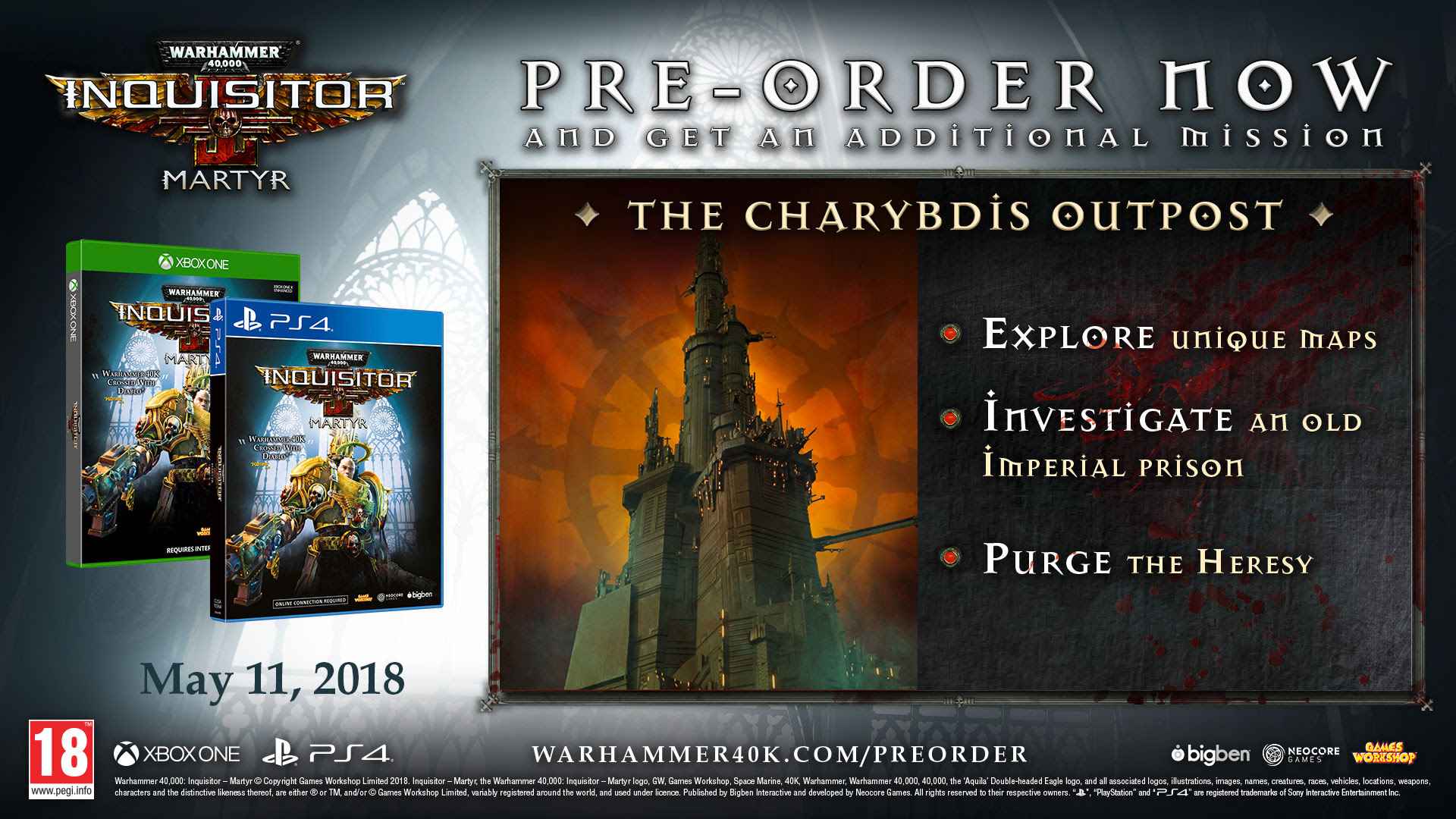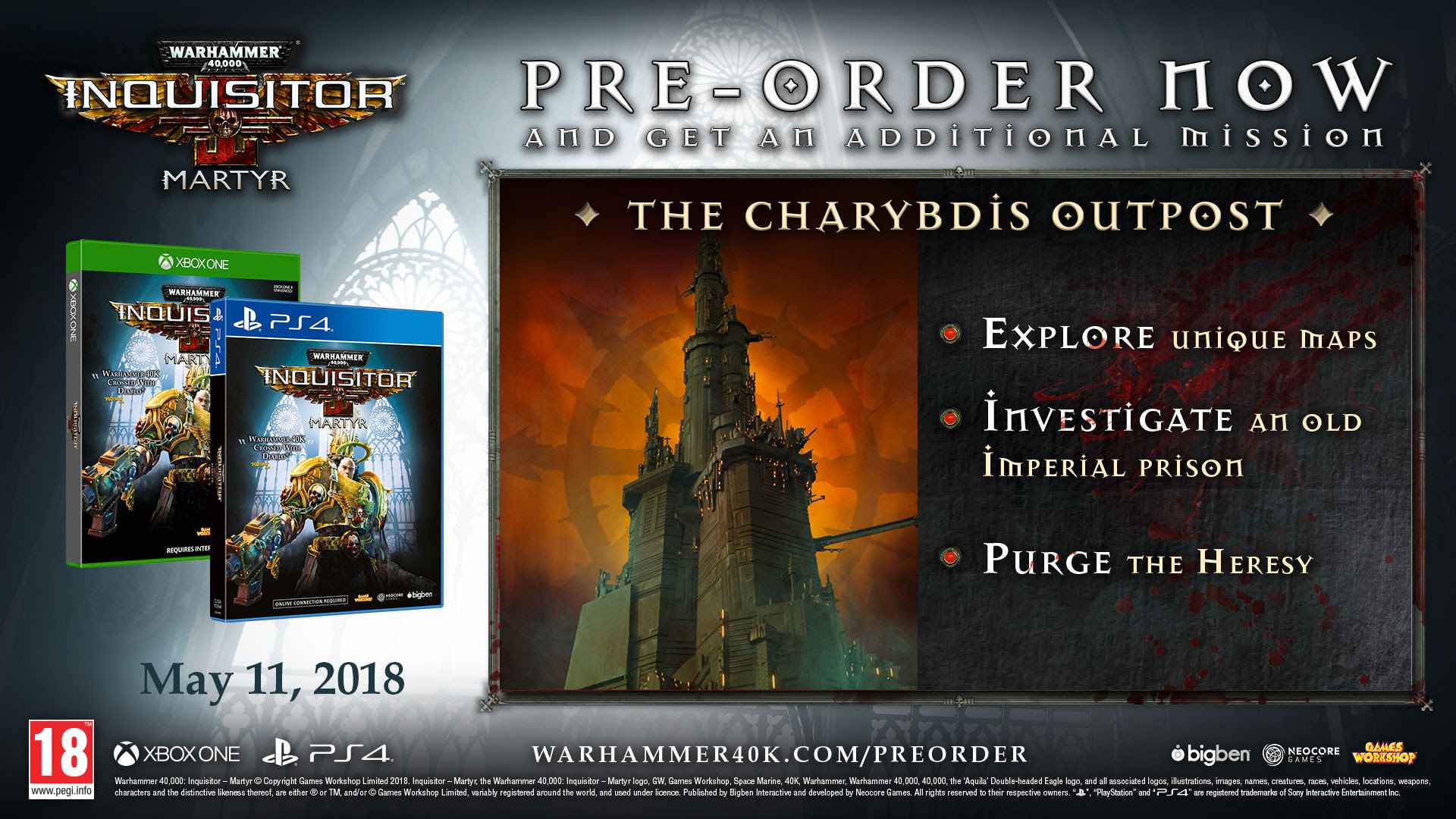 In addition there are two special editions available. First up there's the Warhammer 40,000 Inquisitor Martyr Deluxe Edition which features:
Imperial decoration: two statues representing the Emperor's faithful subjects to decorate the game hub.
Skull trail: this exclusive animation will make blazing skulls appear behind you like footprints.
Skulldust Emote: Surround yourself with the dust of your enemies' crushed skulls using this exclusive emote.
Game soundtrack (only for PlayStation 4 TM players.)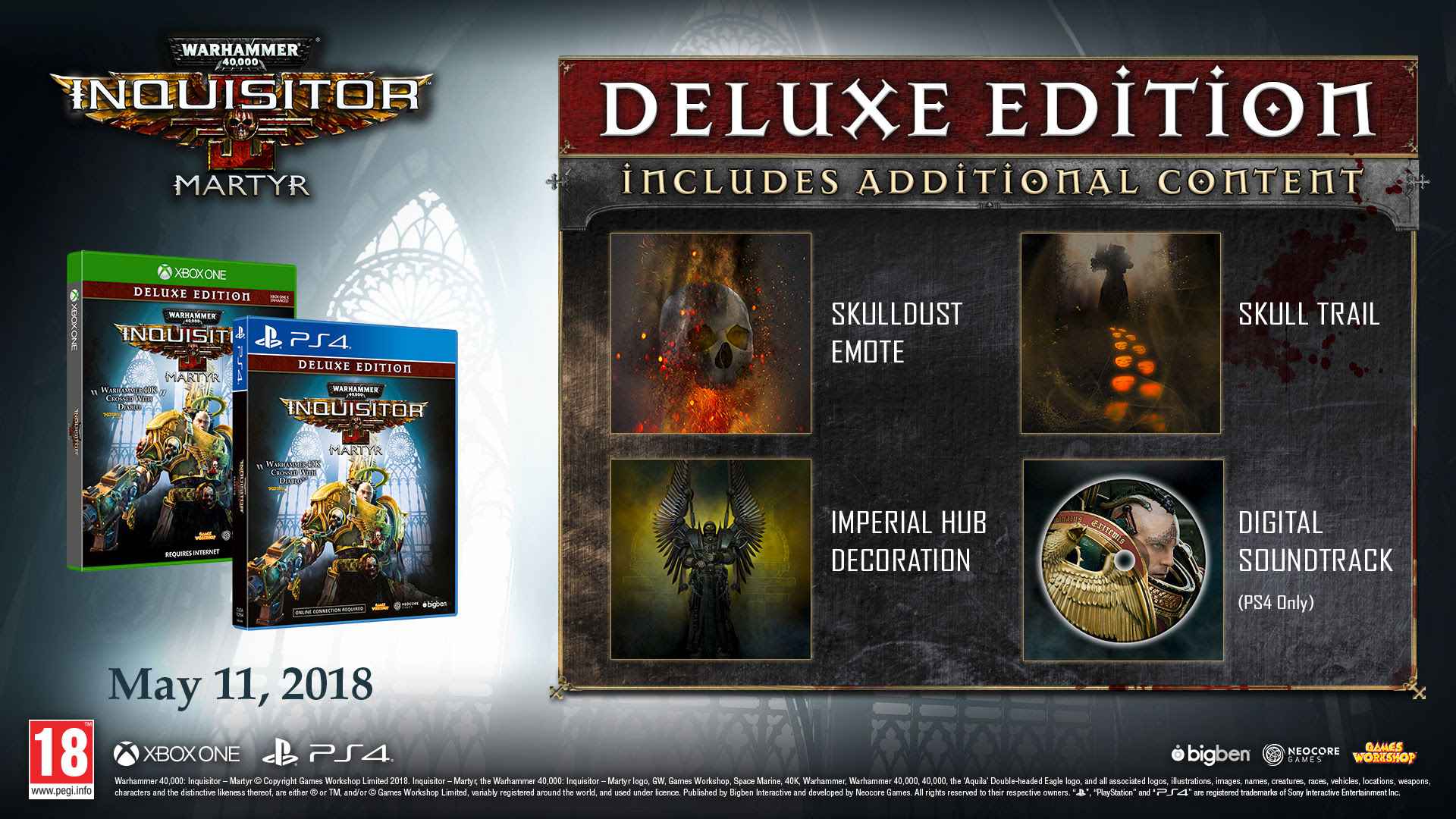 Then there's the Warhammer 40,000 Inquisitor - Martyr Imperium Edition, which includes:
All of the Deluxe Edition bonuses.
A Steelbook ornamented with skulls (only available in stores)
The Season Pass, which will contain a lot of additional content, such as never-before-seen investigations, new campaigns with additional loot, familiars, and extra emotes.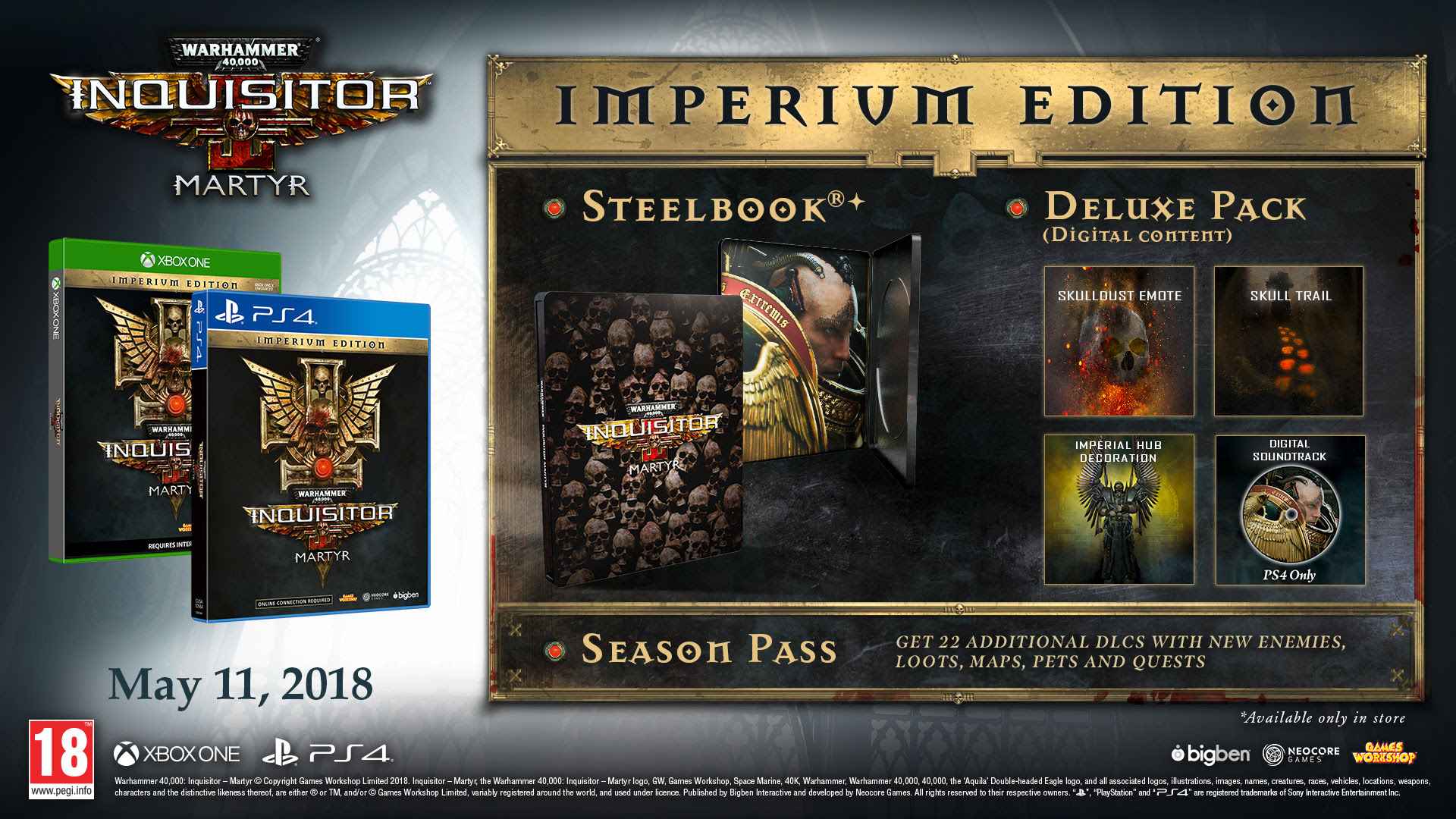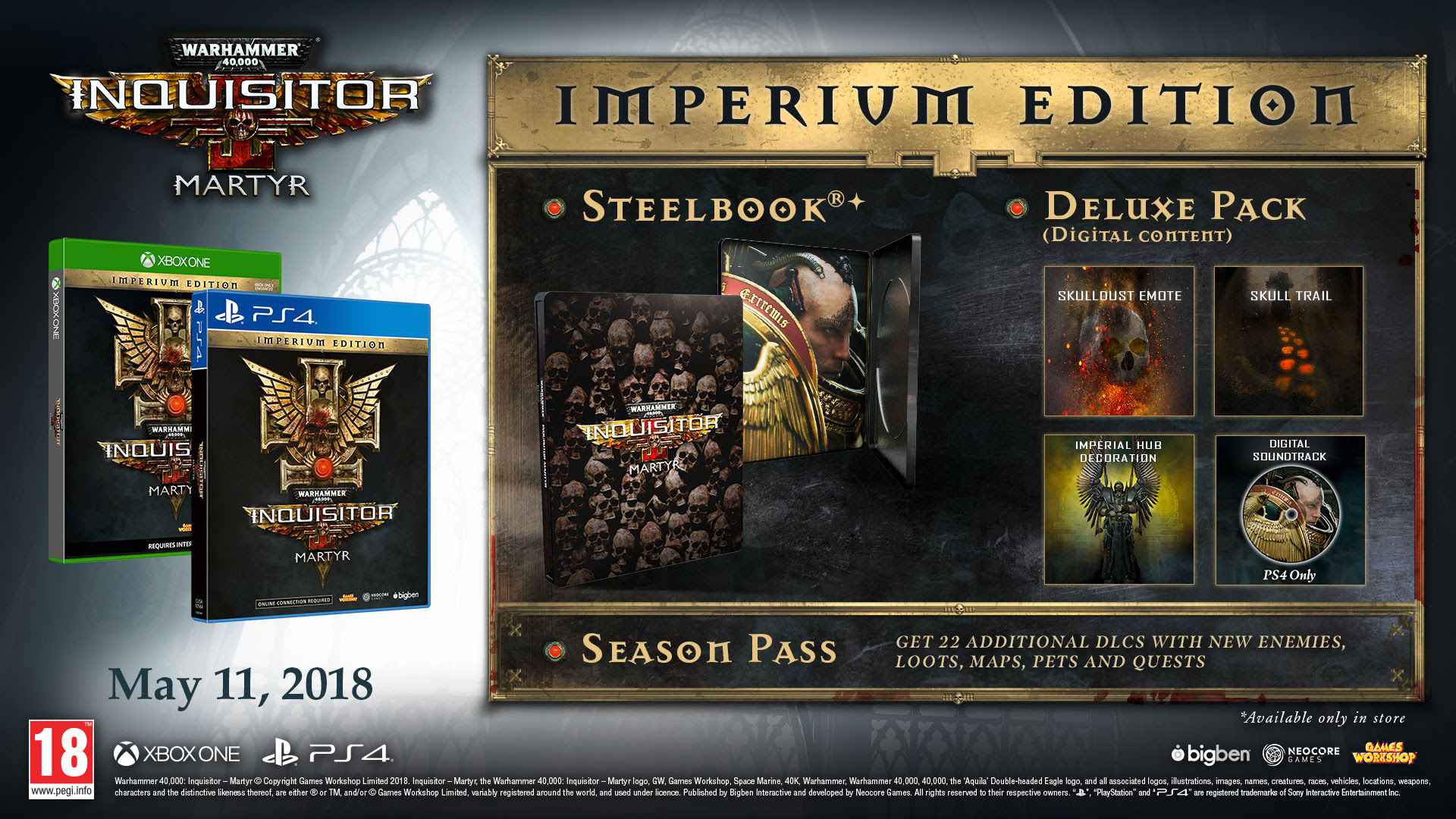 The release date has been confirmed for May 11, 2018 on PC, PS4 and Xbox One.