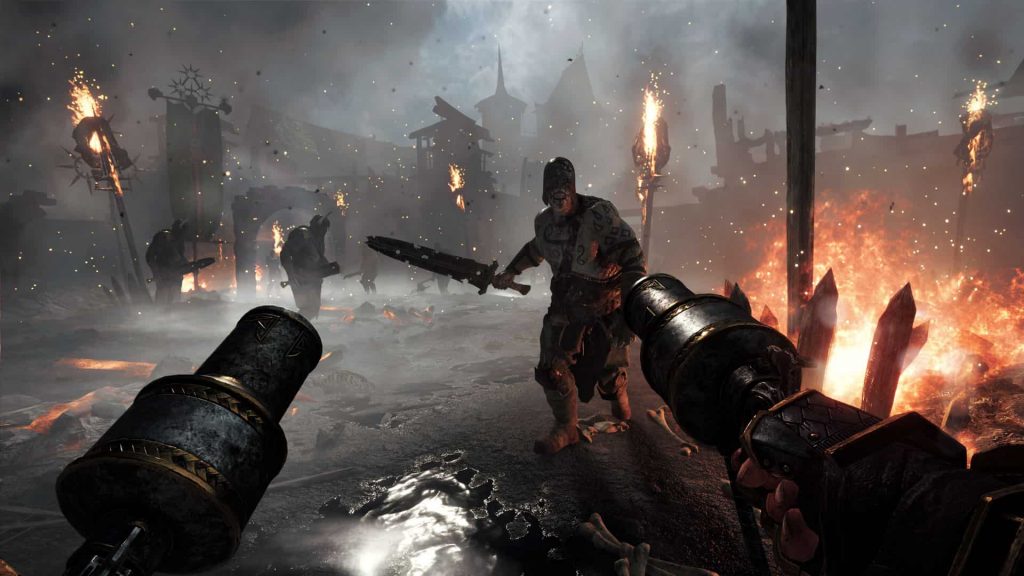 Warhammer Vermintide 2 developer Fatshark has confirmed that the game's Winds of Magic expansion will launch for PlayStation 4 and Xbox One in December this year. A concrete release date has not been confirmed at this point, but we'll find out more info next month.
Warhammer Vermintide 2: Wings Of Magic Release Window Set
For those out of the loop, Winds of Magic is the first major DLC pack for the critically acclaimed first-person actioner, which launched for the PS4 in December 2018 following its PC and Xbox One debut earlier that year.
Here's the full blurb for now:
The first expansion for Warhammer: Vermintide 2 brings a brand new enemy faction and new challenges to the game. As a meteor crashes down in the Reikland, Beastmen emerge from the depths of the Reikwald forest and rush to the epicenter to claim it as a Herdstone. It is up to the five heroes to stop them before a dreadful disaster strikes the Empire.
Related Content: Warhammer: Vermintide 2 Interview
Warhammer: Vermintide 2 is the follow-up to Warhammer: End Times – Vermintide, which launched back in 2015. The game takes place in the Warhammer universe during the early stages of the apocalyptic event known as the End Times, and follows the Heroes of Ubersreik as they wage war against the Clan Fester and their allies, the Rotbloods.
The original version of the game shipped with 13 millions, with two more available if you purchase the DLC Shadows Over Bogenhafen. Vermintide 2 places an emphasis on co-op play and takes place from a first-person perspective, with five different characters to play as, each one divided into 15 careers.
Get the full lowdown from Fatshark below:
This is just the beginning of the End Times, and the enemy is carving a bloody path through the Empire. The Warriors of Chaos have joined forces with the relentless Skaven ratmen, forming a Dark Pact to ravage the realms of men. You and your allies are the only force standing against the onslaught. If you fall, so shall the Empire.
Stay tuned to PSU.com for more details on Warhammer: Vermintide 2's first expansion as we get them.