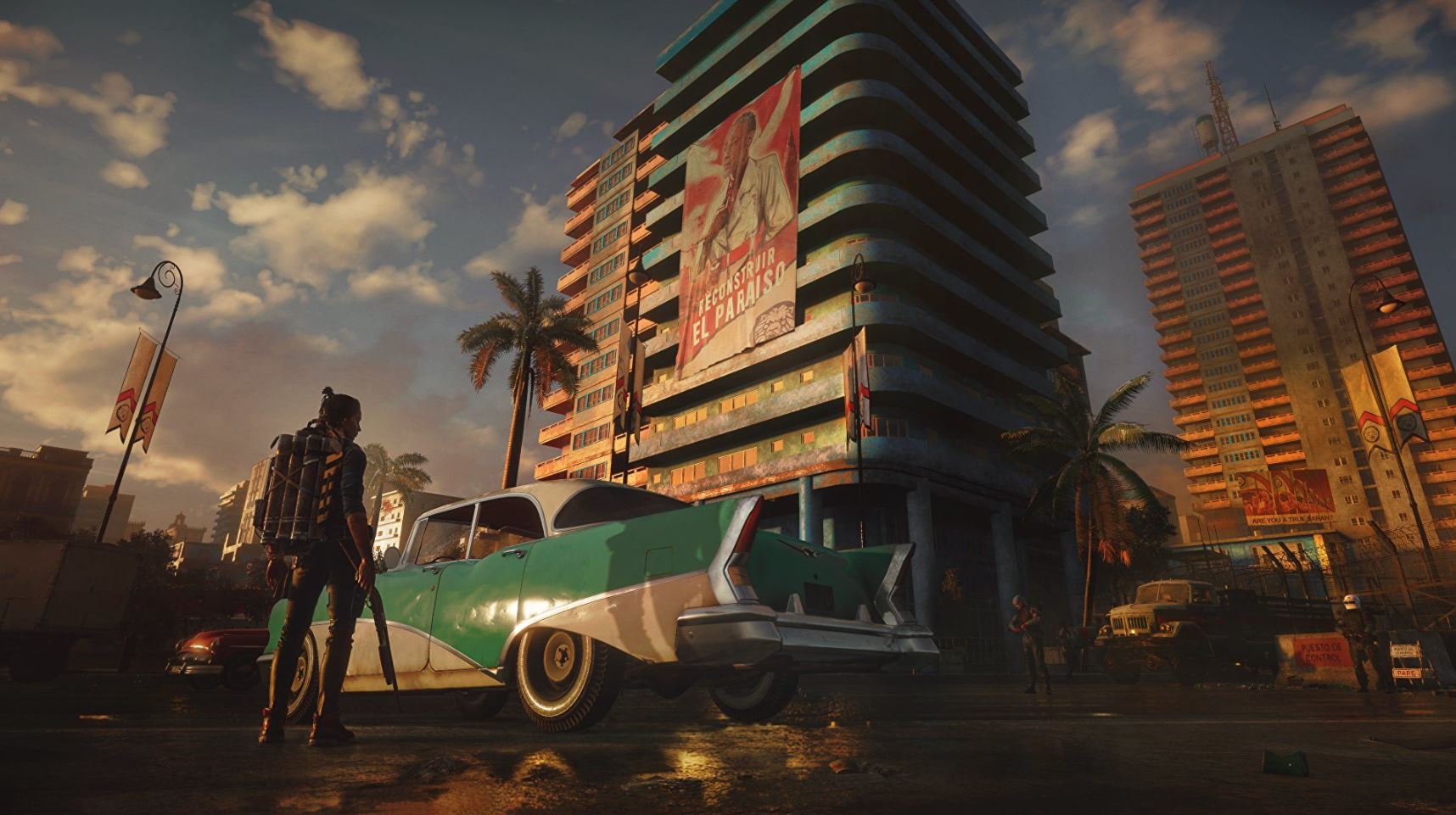 Far Cry 6's gameplay reveal has now aired and we saw a lot from the game. We have catalogued all the key takeaways, new features, gameplay enhancements, and more that you need to know.
Set in the fictional country of Yara, the land is now on the verge of collapse. Giancarlo Esposito's Antón Castillo wants a new future based on his ideology. As Dani Rojas, you are a military dropout leading an army of guerrillas into a revolution.
Black market dealers, civilians, and colourful characters will all make themselves known to you as you explore and reach new areas. You can stealth and blend in by hiding weapons, infiltrating Anton's forces, rather than going in all guns blazing.
But, if you want to go in guns blazing, you still can with crazy explosives, weaponry, and more. The weapons are also made out of real-world items like batteries. There is even a record player that will fire records and play songs while it is loaded, like the Macarena. Oh, and we see the dog on wheels in-game for the first time.
Overall, it looks to be the same Far Cry experience we have come to know, but with a more bombastic and scrounging take on weaponry and items, rather than the military-style we have seen before.
You can watch the full gameplay reveal for the game below:
Announced last year, Far Cry 6 has been relatively quiet since then only getting delayed from its original February release date. This gameplay reveal was announced earlier this week and was our first proper look at the title in action.
Related Content – Sony PS5 Complete Guide – A Total Resource On PlayStation 5
Far Cry 6 is set to release in 2021 for PS5 and PS4.