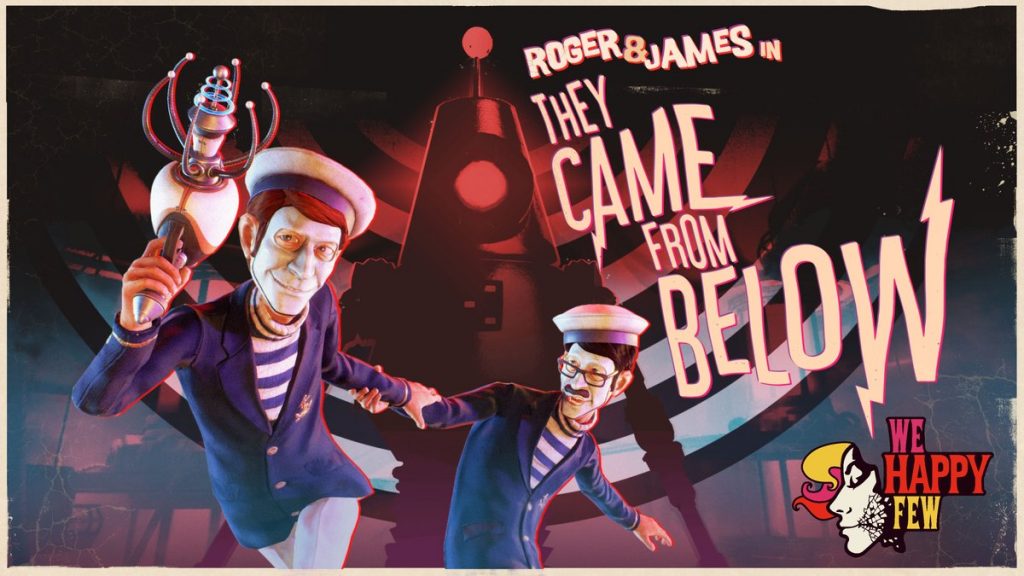 We Happy Few's first DLC, They Came From Below is launching next week. It will be available to PlayStation 4 players on April 4, 2019.
Compulsion Games revealed a bit more info on their Twitter.
This is the first of three planned DLC packs for the game, after Compulsion Games spent the last few months polishing We Happy Few and removing bugs.
Gearbox who publish the game has also just revealed Borderlands 3, the next main game in the series. Which features characters from all the other games, as well as characters from the spinoff title, Tales from the Borderlands.
In that same stream, Gearbox also announced that the original Borderlands game is getting a remaster for PS4, with 4-player co-op for the first time. Gearbox also revealed that Borderlands 2 VR will be getting all of the Borderlands 2 DLC this Summer.
We Happy few first released in August and was a underwhelming release, due to the many bugs the game had.
In our review we came away mixed "Encompassing a brilliant and inventive setting that is let down by half-baked systems and a lack of polish, We Happy Few is heavily flawed though still ultimately enjoyable adventure romp through 1960s dystopian Great Britain."
What are your thoughts on the first DLC for We Happy Few?