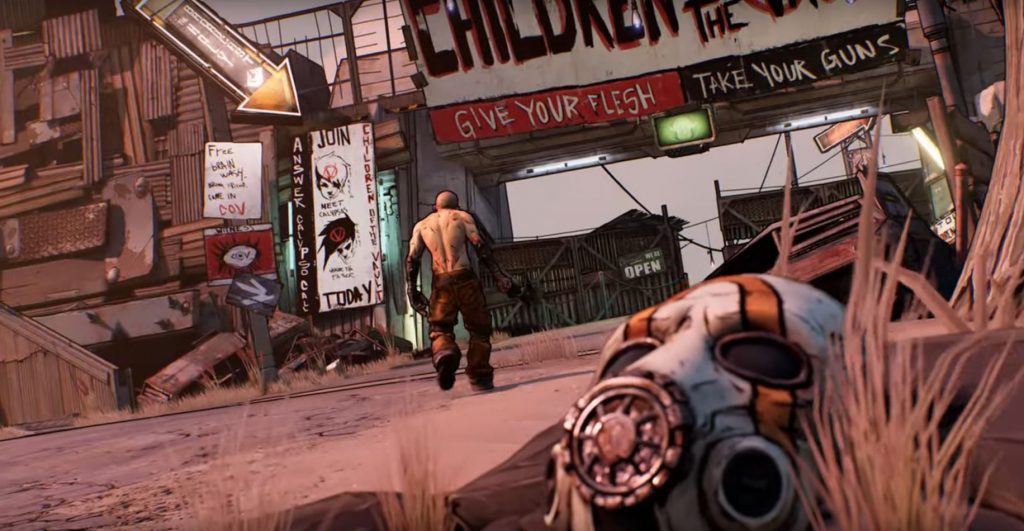 Borderlands 3 has officially been unveiled by Gearbox at their Pax East show.
More information about the game is being revealed on April 3.
You can see the announcement trailer below:
The description in that trailer describes the game as follows
"Borderlands is back! Check out the Borderlands 3 Developer Trailer and prepare for an all-new mayhem-filled adventure."
Alongside revealing Borderlands 3, Gearbox also announced Borderlands Game of the Year Edition and revealed that Borderlands 2 VR will be getting all of the Borderlands 2 DLC this Summer.
In that same stream, Gearbox Publishing revealed that We Happy Few's first DLC: They Came From Below will be releasing next week.
Not much is known about Borderlands 3 as of now, except that it is not a Battle Royale game. The trailer offers us a nice look at the game's tone. However, what gameplay changes have been made and how the series is aiming to stay relevant is not yet known.
Borderlands 3 was teased yesterday, alongside a teaser trailer. In that trailer, we saw a bunch of characters from the past Borderlands games including Tiny Tina, Lillith, and a bunch more. Alongside that, the teaser also features characters from Tales From The Borderlands, the spinoff series from the now defunct Telltale Games.
What do you think of Borderlands 3?