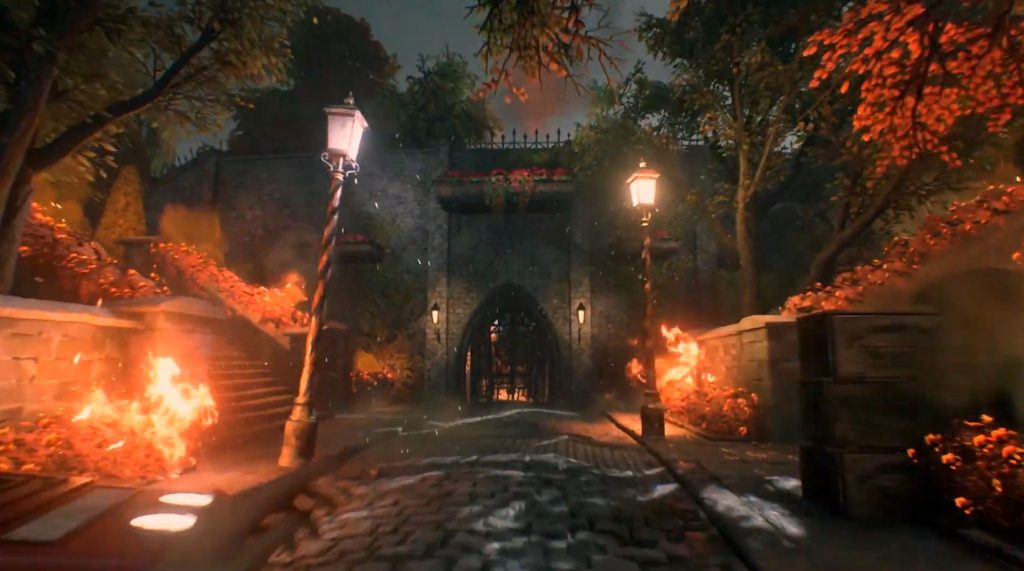 The final piece of DLC for We Happy Few, titled We All Fall Down, has been revealed with a new trailer.
We Happy Few We All Fall Down DLC
The We Happy Few We All Fall Down DLC is set to be released "Soon" which could be next week or December. But it will probably be before 2020 rolls around.
We don't know much about the DLC as of yet; however, it seems that the DLC will connect to the main story and not be standalone like the previous two. We get a look at Sally and the Wellington Wells burning down, suggesting that the whole societal system and order will be torn down in this new DLC.
That description certainly fits with the name of the DLC. And, Compulsion Games are pitching this as the final chapter of We Happy Few, suggesting it will close out the story and world.
You can check out the trailer for the DLC below:
We All Fall Down is the final piece of DLC for We Happy Few and the final release we will see from Compulsion Games on PlayStation after Microsoft acquired them in 2018. The first piece of DLC released back in April, with the second piece coming just a few months ago.
We Happy Few released a year ago and was met with mixed reviews. We fell into the middle of the scale experiencing a number of technical issues during our playthrough, stating "Encompassing a brilliant and inventive setting that is let down by half-baked systems and a lack of polish, We Happy Few is heavily flawed though still ultimately enjoyable adventure romp through 1960s dystopian Great Britain." You can read our full review here.
We Happy Few is available now on PS4. The We All Fall Down DLC will release for PS4 soon.