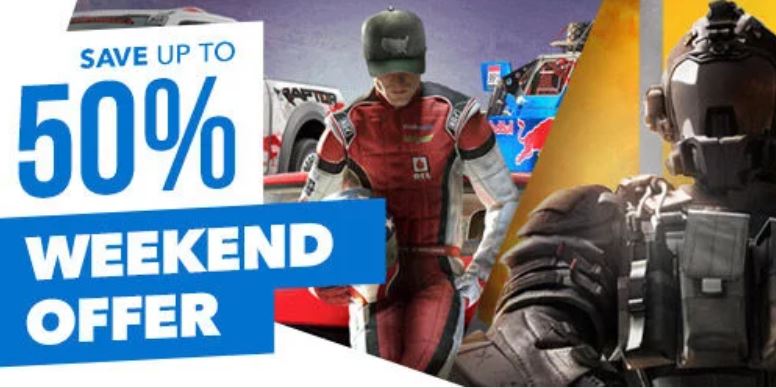 A somewhat sizable Weekend Offers sale has just gone live over at the UK PlayStation Store.
Including the likes of Battlefield V, Call of Duty Black Ops 4, Far Cry New Dawn and Red Dead Redemption 2, there are certainly some neat discounts to be had.
Don't forget too, there are already a pair of massive sales running on both the UK and US PSN stores, just in case your wallet hasn't been suitably emptied already.
Anyways, the full list of Weekend Offers (which is set to run from June 28th, to July 1st) can be seen below:
Battlefield™ V £24.99
Borderlands: Game of the Year Edition £12.99
Call of Duty®: Black Ops 4 – Black Ops Pass £19.99
Call of Duty®: Black Ops 4 – Digital Deluxe £42.49
Call of Duty®: Black Ops 4 – Spec re Rising Edition £29.99
Far Cry® New Dawn Deluxe Edition £21.99
Far Cry® New Dawn £17.99
Firewall Zero Hour™ £15.99
NBA 2K19 £12.99
Need for Speed™ Payback – Deluxe Edition £15.99
Need for Speed™ Payback £12.99
Red Dead Redemption 2 £34.99
Red Dead Redemption 2: Special Edition £39.99
Red Dead Redemption 2: Ultimate Edition £44.99
The Crew 2 Bronze Crew Credits Pack £6.39
The Crew 2 Gold Crew Credits Pack £17.49
The Crew 2 Silver Crew Credits Pack £12.79
The Crew® 2 – Deluxe Edition £15.99
The Crew® 2 – Gold Edition £24.99
THE CREW® 2 – Season Pass £15.99
The Crew® 2 Standard Edition £12.99
The Sims™ 4 Deluxe Party Edition £15.99
The Sims™ 4 £12.99
World War Z £19.99
WWE 2K19 Digital Deluxe Edition £19.99
WWE 2K19 £12.99
Source: PlayStation UK
Related Content