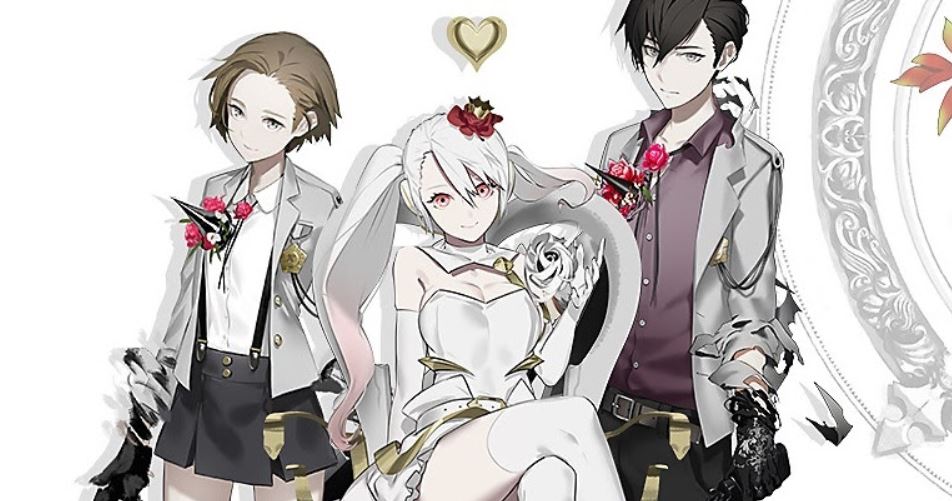 While the PS Plus PS4 line up for North America and Europe has been officially announced, the PS Plus Asia and Japan free games for July 2019 have also now been announced.
PS Plus Asia Free Games – July 2019
Folks who subscribe to PlayStation Plus in Asia will score Pro Evolution Soccer 2019 – the latest entry from Konami's famed PES series of soccer games, in our PES 2019 review we awarded the game 8.5/10 and said "PES 2019 is by far and away the best football sim money can buy, boasting an enviable level of depth and authenticity FIFA simply can't hope to match."
The other title that PS Plus Asia subscribers will receive is Aegis Defender, a 2D platformer and tower defense hybrid that is all about waging war, researching new inventions and conquering your foes.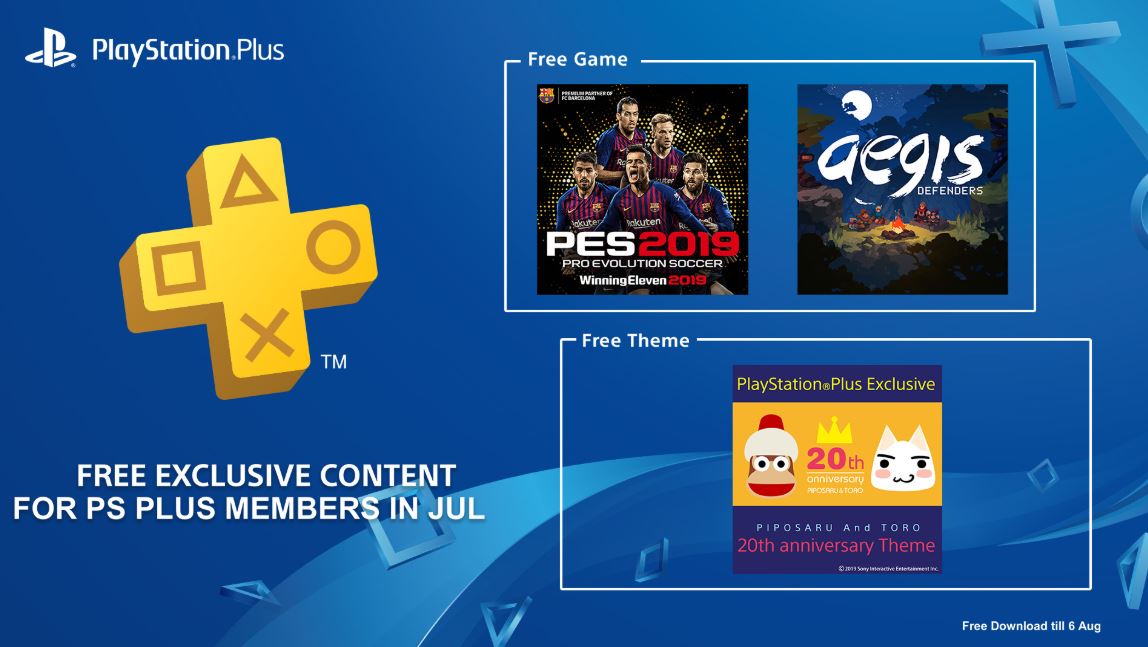 Alongside these, subscribers will also be able to download exclusive Piposaru and Toro themes, too.
So if you're based in Asia, or have an Asia PlayStation Plus account, you'll be able to download all of this good stuff from July 3rd to August 6th, 2019.
PS Plus Japan Free Games – May 2019
For PS Plus Japan folks, they'll not only be able to enjoy PES 2019, but they'll also get Caligula Overdose too, a stylishly remastered JRPG from the later days of the PS Vita.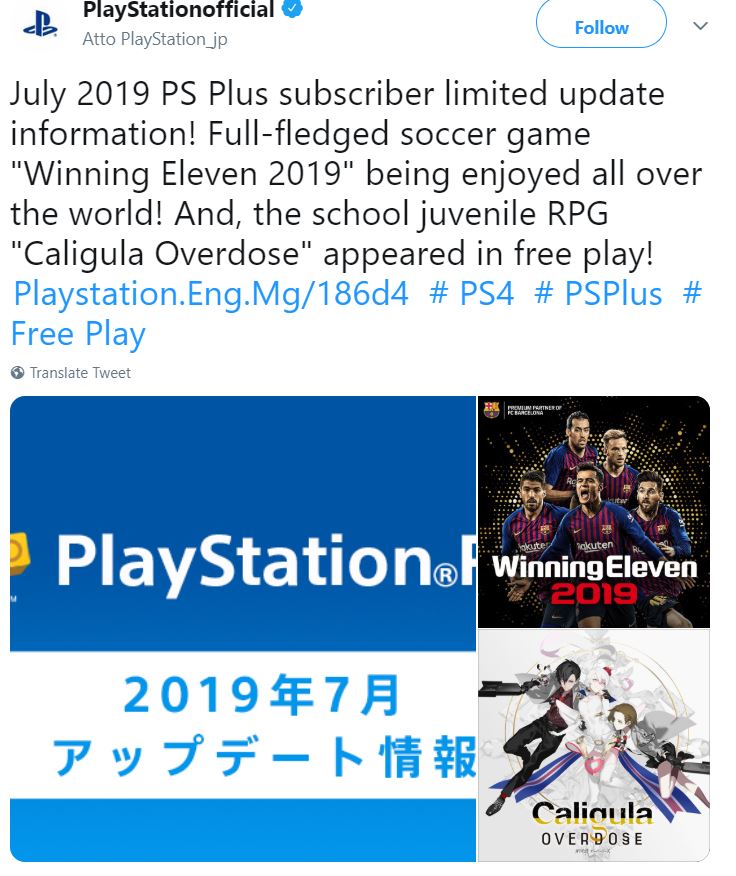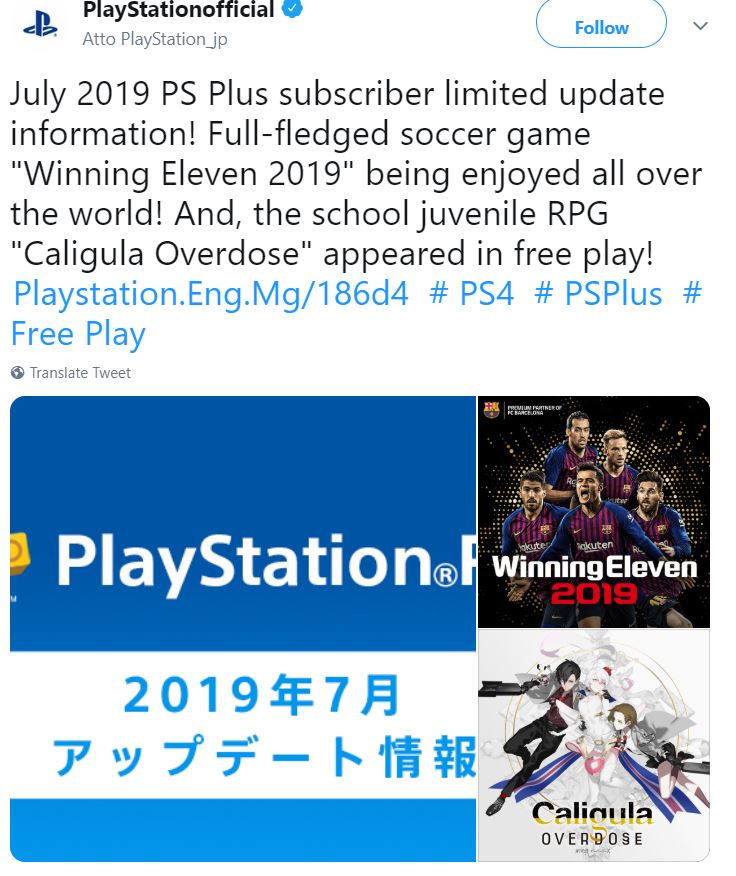 PS Plus Japan subscribers will be able to download all of the aforementioned two games from July 3rd, but whereas PES 2019 will leave the service on August 6th, Caligula Overdose will remain until August 20th.
While you're waiting for your free PS Plus games, why not take a peek into the future and have a look at what we know about PS5 below: