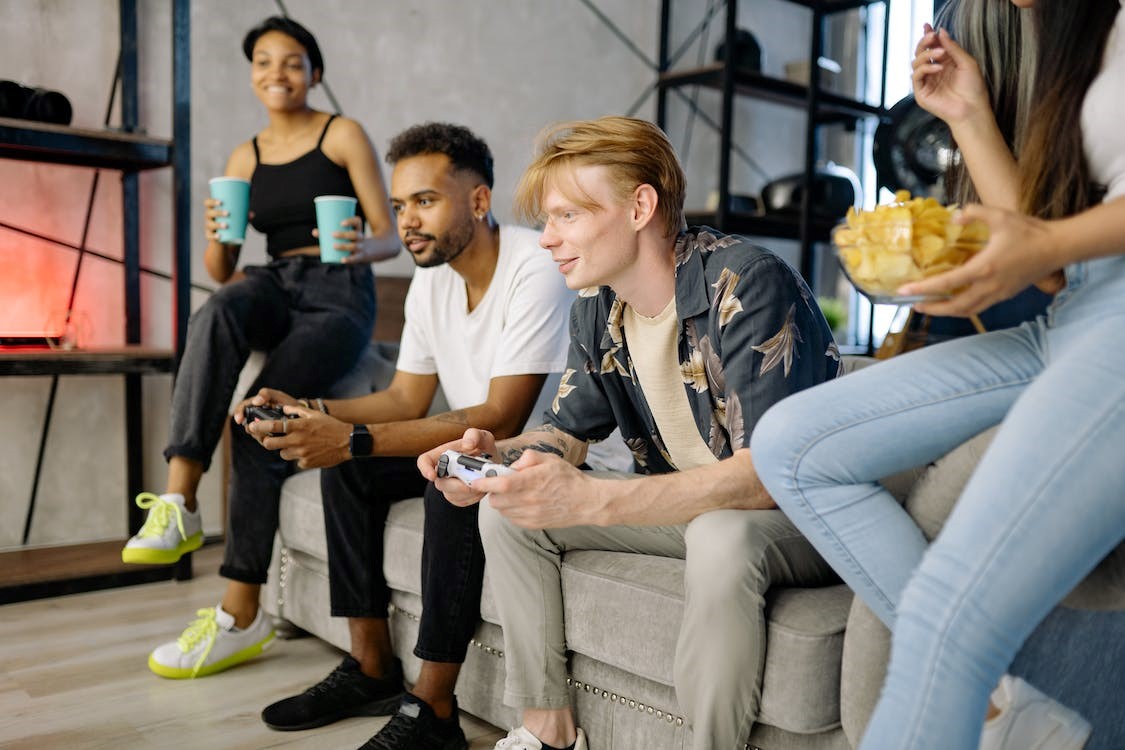 Bingo is one of the big games of the modern age, both in its online and offline forms. People really like playing the game of bingo at an online provider such as 888ladies, but there are also those who enjoy going to a bingo hall for an evening of gaming.
With both bingo and the PlayStation being so popular it was probably only a matter of time before the game transitioned into the console world too. That has now happened in the shape of Party Bingo, a game that has been created specifically for the PS5 console.
So is it one that dedicated PlayStation fans should be looking to add to their lists? Keep reading to learn everything you need to know about this game.
Party Bingo is a game that was launched for the PlayStation 5 last month and it is the work of the Starsign studio. It has had a decent response from both reviewers and users of the console since it first hit the PlayStation store.
Despite the title, it is not actually a single bingo game but rather four different ones. They are the following:
Buzzer Bingo
Slide Bingo
Classic Bingo
Bingo Poker
The release of the game has been marketed as a breakthrough in bingo for gaming consoles, but that is not entirely true. There are already games for the PS5 console that include bingo as part of the play.
Party Bingo is still notable for being the first PlayStation game to focus exclusively on it though, rather than making it one part of a more general gaming selection. Of course, all of that counts for nothing if it is not up to scratch, so let us look at each of the four bingo games included within it.
Buzzer Bingo
This is a game that has been designed to be played by four players. The aim is to be the first player to land a number on your bingo card that will appear on the games screen.
You have to buzz if you get the number: hence the name. It is a fast moving variant of the bingo format that is fun to play, if also quite simple and straightforward.
Slide Bingo
The Slide Bingo game sees each player given a card that has rows of red tiled numbers on it. Winning the game is achieved by being the first one to move these tiles in such a way that you create a row.
Classic Bingo
The third of the four game modes in PlayStation Party Bingo is Classic Bingo. That is the one that captures the standard experience of bingo, with the point of the game being to mark off either a row of numbers on the bingo card or all of the numbers.
Bingo Poker
Finally there is the intriguingly named Bingo Poker. This provides players with a card full of red tiled numbers that they have to mark off as numbers appear on the screen to try to get either a line or a full house.
The twist with this particular game is that, every time a player picks up a new number for his or her card, they have to throw one of their existing ones away.
Critical and Customer Response
It cannot be disputed that Party Bingo for the PS5 console provides plenty of variation on the basic idea of bingo. That has earned it a positive if not spectacular response from both critics and users of the console.
There are not a lot of reviews available for the game at the moment, but that is perhaps not surprising, as it is still a new release. The four games offer genuinely unusual takes on the bingo format, plus a classic version, and make fun gaming.
There is one notable downside though. That is that these games are still not real-money bingo games.
Given that part of the appeal of games such as bingo is the potential to win money, that is definitely a flaw. It means that Party Bingo might still struggle to truly challenge the popularity of both bingo halls and online bingo.
In particular, the online game is really booming and it provides an even wider choice of bingo games that actually let people play for real cash. That will give it the edge over the Party Bingo title in the eyes of most people who like to play this game digitally.
Party Bingo can be added to the PlayStation 5 console for just £5.79 and it will certainly have appeal to dedicated fans of the console. It is a good title that provides four entertaining and exciting bingo formats plus some impressive graphics.
The lack of real money play will put many fans of traditional and online bingo off though.