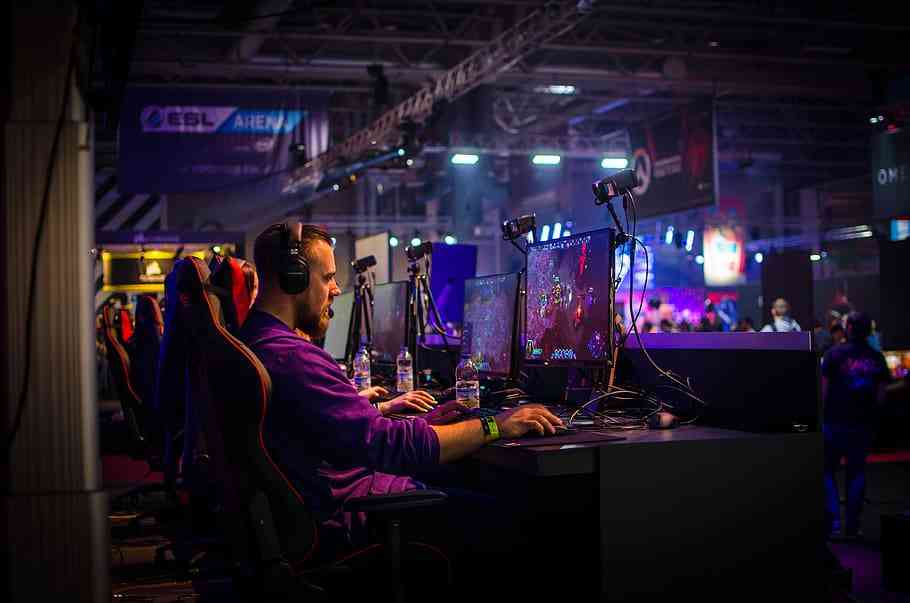 Esports is a popular sport where professional players compete in various, often large tournaments with massive prize pools. The concept of esports has its roots in competitive multiplayer games. If you played Unreal Tournament or Quake 3 Arena at the turn of the century, you were the forerunner of the modern esports player.
Professional Teams and Sponsors
Computer brands support professional esport teams with equipment, and those who once were hobby players now play in the top division. With several big leagues, tournaments, and games available, teams focus primarily on just one game.
Players are putting in an insane amount of hours of training each day to gain millisecond benefits, which at the end of the day can turn out to be crucial in online tournaments. In addition to the salary, professional players can also win great prizes.
A New Sport for Online Betting
Live events online have become more and more vital for the iGaming industry. Did you know that the esports gaming market is worth a whopping $1.8 billion? Esports has a large number of viewers all over the world, including on Twitch and Youtube. Absolutely everyone is now paying attention to news from the esports society: from major TV channels to less known articles. Any changes in esports, victories, or defeats are immediately discussed among fans and media.
With the support of a multi-million dollar audience, this is very beneficial for the bookmakers. Major providers like Casumo provide odds on League of Legends, Overwatch, and Dota tournaments, just to name a few. It's another example of the global sports infrastructure becoming to embrace esports.
This embrace will no doubt lead to more in-depth thought and analysis for various esports. Pundits and ex-pros go into granular detail but public, amateur interest largely extends to their experience playing these games. Now being able to watch professionals, observe talent and tactics, new knowledge and ideas will come to the fore, potentially forcing the games and the competitions to progress.
The Most Popular Games
The games that created the esports fever are still the most popular games among players. DOTA 2, for example, is a Multiplayer Online Battle Arena game where two teams of five fight in an arena. Each team defends the respective base on the map, and each player controls a hero with unique characteristics and weapons. Players can earn points and items during the match, and the team that first destroys and takes over the other team's base wins.
The annual DOTA 2 tournament is considered one of the most significant events among enthusiasts. It can have a prize pool of up to $30 million.
A competitor of DOTA 2, League of Legends, is another MOBA game with huge tournaments and many professional players. The concept is similar to DOTA 2, where players control their hero. There are 12 international leagues, and in 2019 the League of Legends championship had an audience of around 44 million.
In 2020, DOTA 2 was on top of the earnings table for esports. Unlike the two MOBA games, Counter-Strike is an FPS (First Person Shooter) game where two opposing troops fight on a map with the goal of planting a bomb. The terrorist and the counter-terrorist must plant or disarm bombs to rescue and secure hostages. The fast-paced action attracts millions of players and is among the most popular Esports games.
So far in 2021, CS: GO is on top of the table for cumulative tournament prizes for esports. Battle Royale games such as PUBG and Fortnite are becoming more and more popular among players; however, classics such as DOTA 2, League of Legends, and Starcraft 2 are still attracting millions of players and massive prize pools.
Other games in the Esports universe include Arena of Valor, Rocket League, Hearthstone, Call of Duty: Warzone, and many other titles.