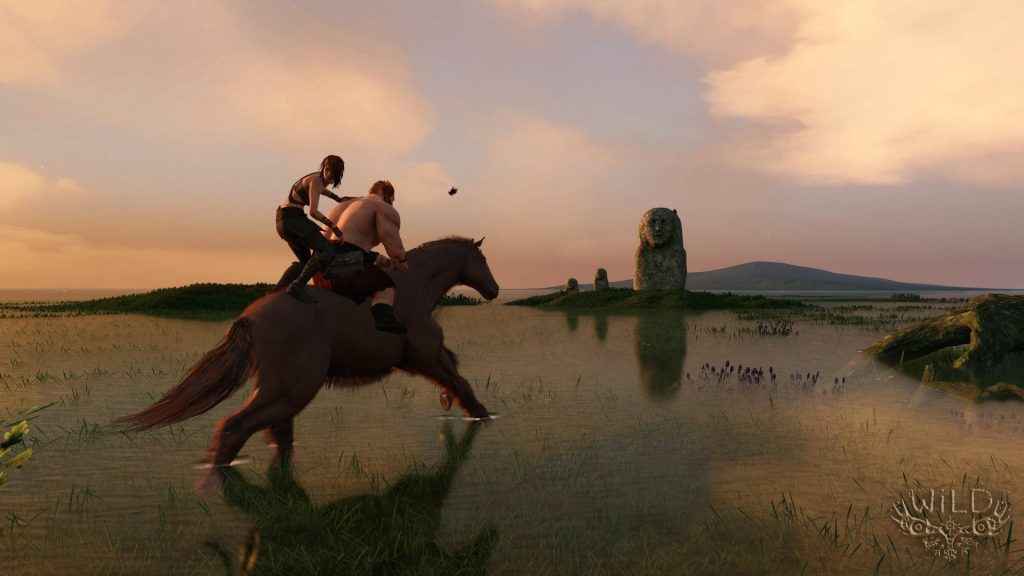 Wild PS4 was announced way back in 2014, but since then Wild Sheep have been fairly quiet on its PlayStation 4 exclusive adventure. Billed as an open-world survival game and published by Sony Interactive Entertainment, our first look at the game was at Gamescom.
Set 10,000 years ago, the camera pans across the wilderness. We see skeleton roaming and a tribe of people crafting makeshift weapons and riding on horseback. Wildlife roams, including boars and foxes, and we get a glimpse of a huge skeleton statue deep under sea. We also get a sense of the sheer scale of the game world.
Wild PS4 Map
The prehistoric game world is procedurally generated and the map looks huge. You play as a human, but you also have the power to control animals. These can be possessed to help you during combat or for hunting and survival.
The plan for Wild PS4 is extremely ambitious, and news of its development over the past few years has been practically non-existent. Following the initial announcement trailer, Wild's next appearance was at Paris Games Week in 2015. Here, Wild Sheep showed off the first gameplay footage, suggesting that development progress was going well.
In the trailer, we get a renewed sense of the scale of the game and the team's inspiration for creating it. We also see how you can ride a giant bear and control an eagle by possessing it to go hunting.
Wild PS4 Update
So, what's happened to Wild? There's been many rumors that the game has been cancelled, but that doesn't appear to the case. In July, Wild Sheep Studio were looking to increase their staff roster significantly. There were multiple vacancies on their website looking to hire tech artists, graphics programmers, animators and much more.
Confirming that development on Wild PS4 was still on track came from PlayStation Senior Producer, Tom O' Connor. Via Twittter, he confirmed that the studio was looking for talent. As Wild is the only game Wild Sheep are working on with PlayStation, then it's pretty much confirmed that it's still on its way.
Wild PS4 Release Date
There is no release date set or release window for Wild, but with Paris Games Week coming up at the end of October we wouldn't at all be surprised to find out a bit more about the PS4 exclusive survival adventure.