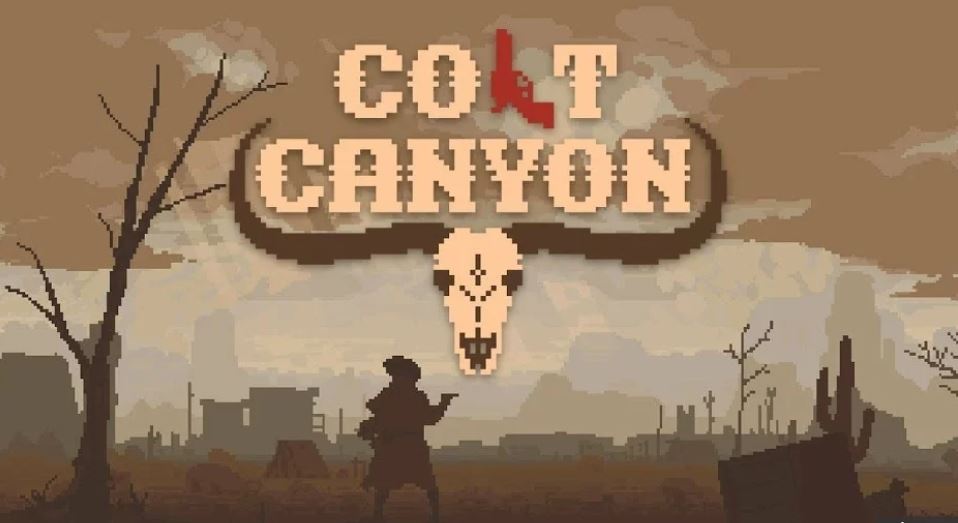 For those of you looking for another Wild West fix on your PS4 beyond Red Dead Redemption 2, indie developer Retrific Game Studio might have just what the doctor ordered with their latest title, Colt Canyon.
Colt Canyon Brings Wild West Pixel Art Violence To PS4
A top-down shooter that boasts some eye-catching, minimalist pixel art with particle effects to spare, Colt Canyon has you as a cowboy/cowgirl who must rescue their kidnapped partner from evil bandits and save the day.
The literal essence of all good Western storylines then!
Anyhow, with knife, TNT and revolver in hand, off you go, blasting, stabbing and shooting your way through the gang until you rescue your departed friend. The thing with Colt Canyon however, is that not only supports local co-op and a range of characters to unlock, but it also supports procedurally generated levels which make every playthrough feel unique.
Oh, and the game is absolutely balls-to-the-wall violent too. Check out the announcement trailer for Colt Canyon below to see what we mean.
Colt Canyon is set to release on PS4, Xbox One and PC sometime later this year.