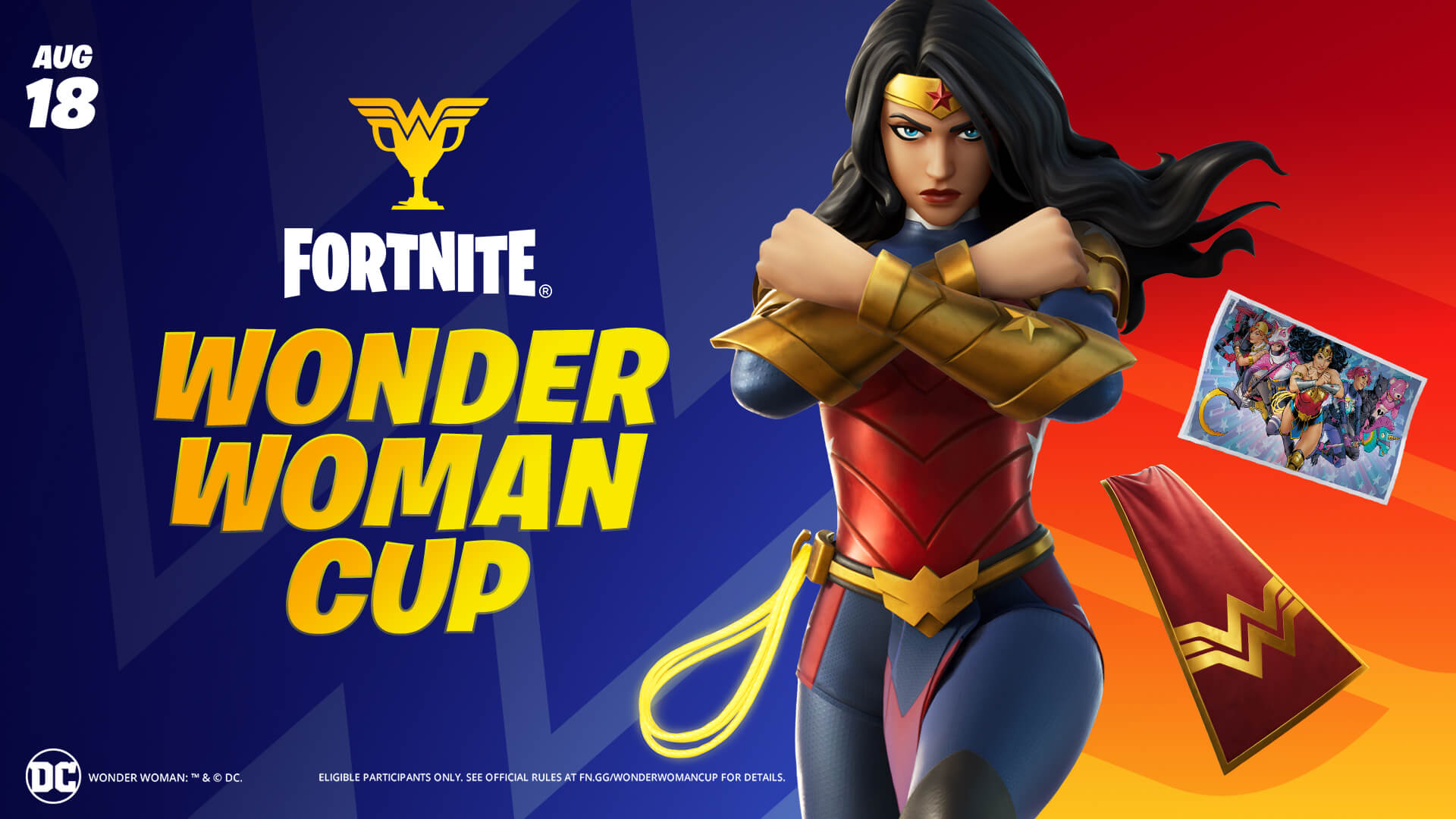 The DC roster of characters within the Fortnite universe has expanded to include Wonder Woman, who'll be available to purchase later this week on August 19, 2021, or you can test your mettle in the Fortnite Wonder Woman Cup and earn the Wonder Woman outfit and Diana's Back Bling early, on August 18, 2021.
The announcement came from a blog post on Fortnite's official website, which showcased two different outfits and the entirety of her set that can be acquired, while also detailing the rules of the Wonder Woman Cup, which don't differ from the previous cups.
As it was before, make sure you have two-factor authentication enabled on your Epic account, and be at level 30 or higher to compete. Win as many points as you can within three hours, the max being 42 points for a victory royale and lowest being 1for finishing 45-50 place. Also, each of your kills counts for a point, so make sure to focus on taking out everyone in sight rather than play it safe.
Source – [Epic]