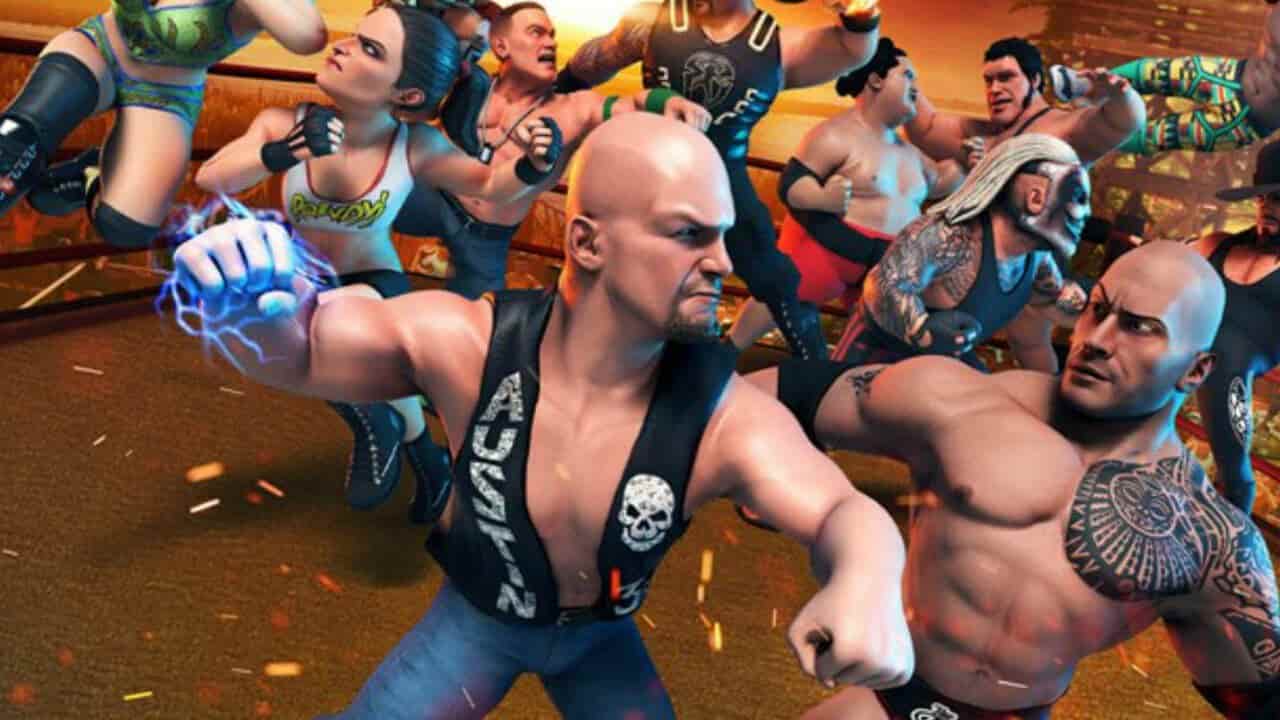 WWE 2K Battlegrounds is receiving a bunch of new content in the next few weeks, including 10 new WWE Superstars and a variety of customisation times, 2K has announced.
New WWE 2K Battlegrounds DLC Revealed
Kicking things off tomorrow, November 6, will be Goldberg, Batista, Jey Uso, and Jimmy Uso, and will be followed by Ultimate Warrior, Eddie Guerrero and Lita on November 11. Finally, November 18 will see the arrival of Trish Stratus, Booker T, and Ruby Riott.
Furthermore, each content update will come packed with a bunch of Superstar and Battleground areas customisation items, such as outfits, face paint, arena designs, colour schemes and more. You can see the video below for more details.
WWE 2K Battlegrounds was released for the PS4, PC, Nintendo Switch and Xbox One on September 18. The game is a replacement for 2K's traditional annual simulation WWE title, as that particular series is taking a break after the poor reception to WWE 2K20.
Read our review of WWE 2K Battlegrounds here.