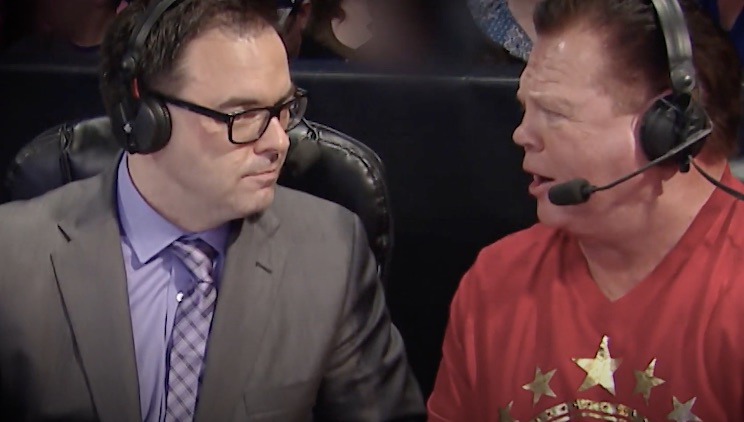 2K has announced that legendary WWE commentator Jerry "The King" Lawler and NXT commentator Mauro Ranallo will be lending their charismatic tones to its forthcoming WWE 2K Battlegrounds title.
A much more arcade style affair than the WWE 2K simulation style titles of years past, WWE 2K Battlegrounds boasts characters with exaggerated proportions executing a range of gravity-defying moves on one another.
It looks like a spiritual sequel to the underrated WWE All Stars, and as such, we're all in on that.
You can catch the latest press release for WWE 2K Battlegrounds below:
In "Clash of the Eras," WWE Hall of Fame commentator Jerry "The King" Lawler cheers on the WWE 2K Battlegrounds roster ofWWE Legends – such as Undertaker, Mankind, Beth Phoenix and the Bella Twins – as they compete in fantasy matches against several of today's most popular WWE Superstars, including Roman Reigns, Drew McIntyre, Bayley, Sasha Banks, Finn Bálor and more. While Lawler shows his allegiance, he is joined in the trailer by renowned sports broadcaster and WWE NXT's Mauro Ranallo, who will make his WWE 2K in-game debut as a member of the WWE 2K Battlegrounds commentary team.
You can see Jerry "The King" Lawler and Mauro Ranallo talking up the over the top action of WWE 2K Battlegrounds below:
WWE 2K Battlegrounds releases for PS4 on September 18th.
Source: 2K