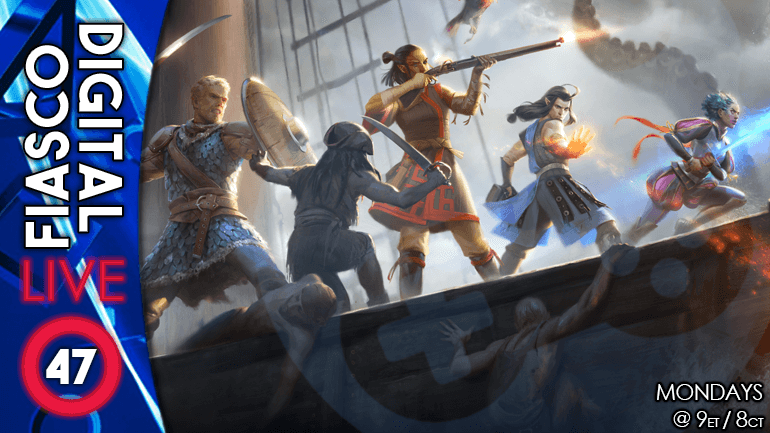 Digital Fiasco LIVE! Episode 47: Cutthroat Power Moves Set Up 9th Generation
Hosts Dandr0id and Jack McBastard will be rounding up all the week's gaming news and rumors, and provide instant feedback via chat in real time! We'll answer your questions, we'll take your comments, and we'll agree with you that Alpha Protocol is awesome, at least for now.
(We'll also talk about Xbox, Nintendo and PC gaming. Don't judge).
Watch live video from Digital_Fiasco on www.twitch.tv
Clues to Tonight's Topics
► Red Dead Reallocation (Update)
► Fallout '18
► Battlefield V Patch Notes Longer Than Game's Script
► Closing The Book On Prima Games
► Fake It Till You Emulate It
► Playstation Tax Hits Chicago
► Capcom Has Terrible Timing
► Leaky Valve
► Joker And Harley Quinn Continue To Steal
► Square-Enix Takes Steps To Recover From 3.7 Billion Yen Loss
► A Return To Before Crisis?
► Sony Patents Point To PS5 Strategy
► Quick Hits
► Big Ticket: X018 Wrapup
► Options Menu
All of that and more, this week on Digital Fiasco LIVE!