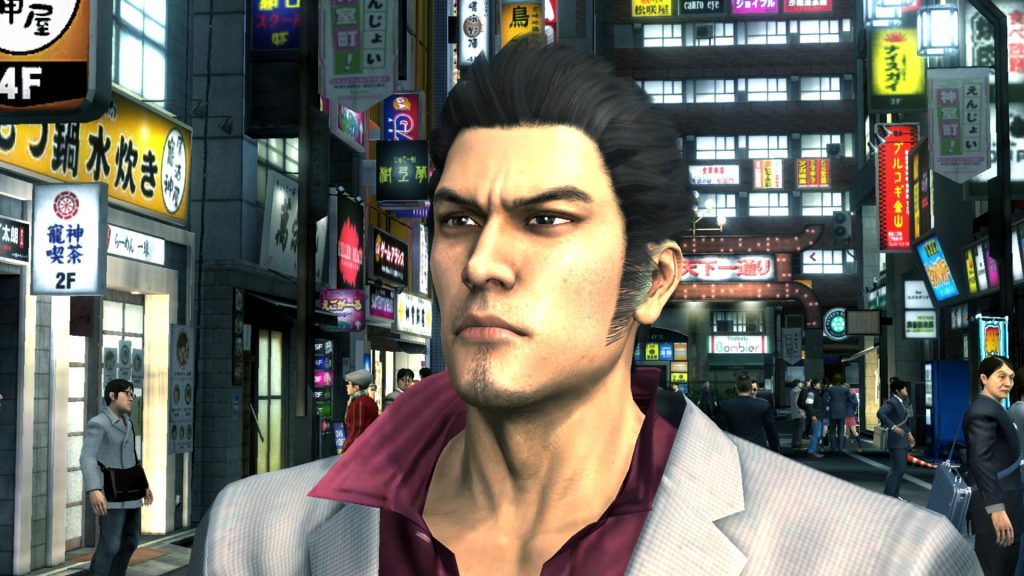 SEGA is reportedly bringing the Yakuza 3 PS4 remaster to western territories, according to a leaked Gamescom scheduled from Germany's Rocket Beans TV. While it's now been deleted, ResetEra spotted a listing for Yakuza 3 for Wednesday's lineup, all but confirming the curb-stomping actioner is getting localised for the US and UK.
Yakuza 3 PS4 Heading To The West
Nothing official has been confirmed at this point, but it's looking very likely we'll see Kazuma Kiyru's saga continue for the PS4 outside of Japan. Hopefully this will bode well for future games too, as SEGA had previously released Yakuza 4 and 5 in Japan for Sony's current-generation consoles, too.
The PS4 version of Yakuza 3 features a number of enhancements over its PS3 counterpart, including running at 1080p/60fps.
The Yakuza series has been riding a tidal wave of renewed success in the west over the past few years. In addition to the prequel Yakuza 0, SEGA fully remade Yakuza and Yakuza 2 for the PS4 under the Kiwami moniker, complete with brand new cutscenes and the usual dose of wonderful Yakuza-related idiosyncrasies.
Yakuza 3 was originally released for the PS3 in Japan in February 2009 and turned up in the UK in March 2010.
The game takes place in the series' staple location of Kamurocho, and introduces a new setting called Ryukyu. In addition to the main campaign, Yakuza 3 also packs in a host of sub-scenarios, 103 in total, which are broken down into two types: Mission and Hitman.
In typical Yakuza fashion, players can also take part in various mini-games on the side during Adventure mode, including darts, pool, karaoke, bowling, UFO Catcher, battling cage, golf, surf fishing, and more. Several features are only available in the Japanese release, including aromatherapy massage, mahjong, and Answer & Answer.
Stay tuned to PSU.com for more details on Yakuza 3 PS4 as we get them.
Source: ResetEra