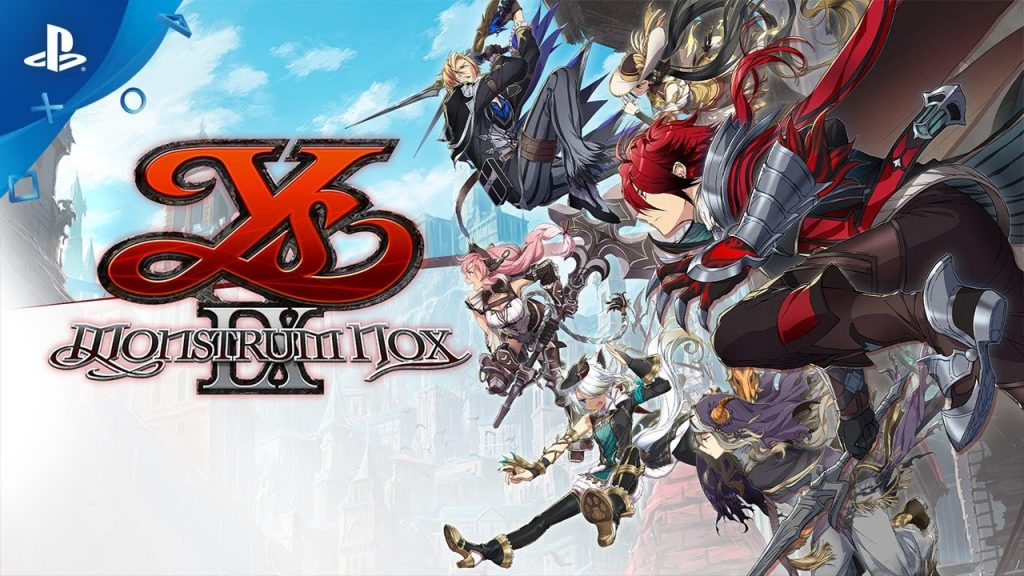 NIS America has unleashed an action-packed trailer for Ys IX: Monstrum Nox, giving you the lowdown on what characters you'll be brushing shoulders with in the game.
Ys IX: Monstrum Nox Character Trailer
Ys IX: Monstrous Nox was released for the PS4 in Japan back in September 2019, and is due out in the US and UK in February 5, 2021. The PC and Nintendo Switch versions are also due out next year.
Here's the official blurb:
Renowned adventurer Adol "the Red" Christin and his companion Dogi arrive at Balduq, a city annexed by the Romun Empire, only for Adol to be detained before setting foot inside. While imprisoned, he meets a mysterious woman named Aprilis who turns him into a Monstrum, a being with supernatural Gifts and the power to exorcise monsters.

Now, Adol must ally with his fellow Monstrums to fend off the fearsome threats emerging from a shadowy dimension called the Grimwald Nox, as well as unravel the mysteries of the Monstrum curse, and the truth behind the unrest within Balduq.