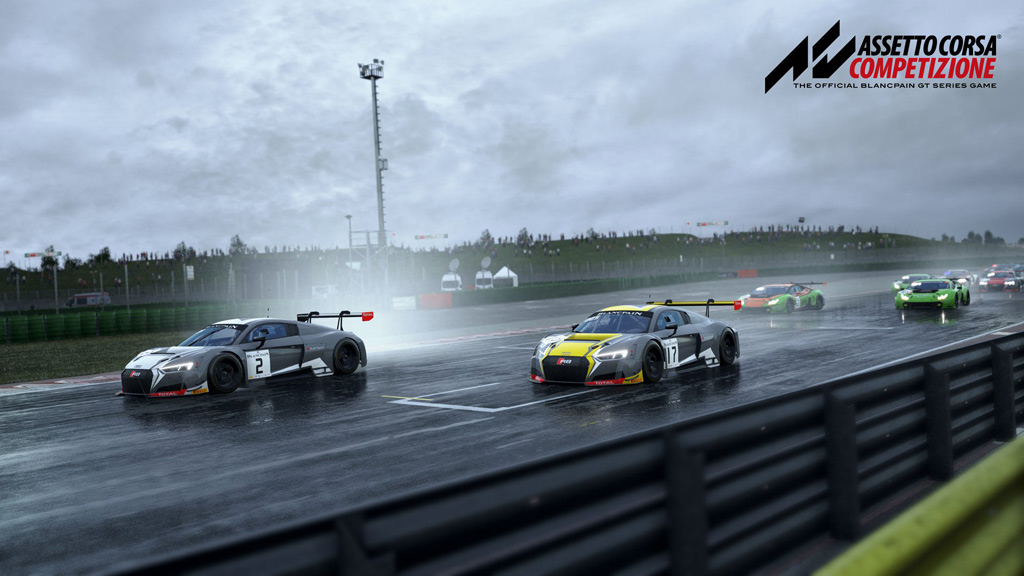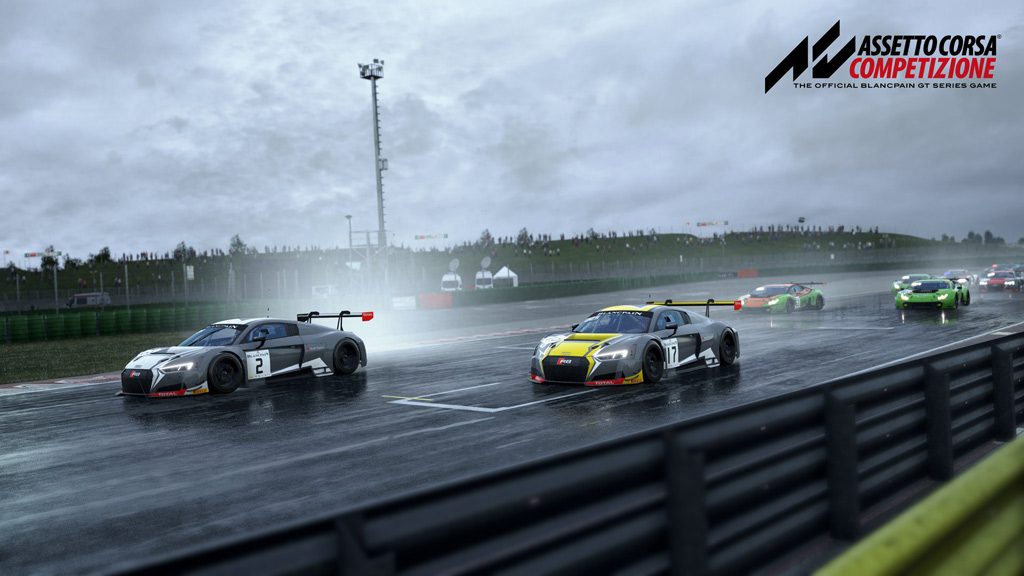 Racing games which claim to be 'simulations' tend to be either patience testing excitement vacuums with dry, po-faced presentation, or white knuckle rides with punishing difficulty which reward the players who take time to master their accurately modelled controls. The original Assetto Corsa had serious aspirations to be a hard core simulator with a wide selection of cars from different classes and became something of a cult favourite, despite middling reviews.
This new version chucks out everything but the GT3 class, grabs an official license and aims for a more niche audience of e-sports petrol heads. And on first impression, it seems to be a challenging and satisfying racer.
Assetto Corsa Competizione PS4 Review
The license for the Blancpain GT 2019/2018 series featured in Assetto Corsa Competizione has a car count of 24 and in reality boils down to 13 different manufacturers with variations on the same models to make 24. So effectively 13 beefed up road cars from the likes of Aston Martin, Audi, Bentley, BMW, Ferrari, Honda, Lamborghini, Mercedes, Nissan and Porsche.
In addition, the license allows for 11 European circuits plus another 4 'Intercontinental' tracks as DLC so all in all, there's not a great deal here to play with. One could be forgiven for thinking that at this price, there's a raft of extra free DLC on the horizon.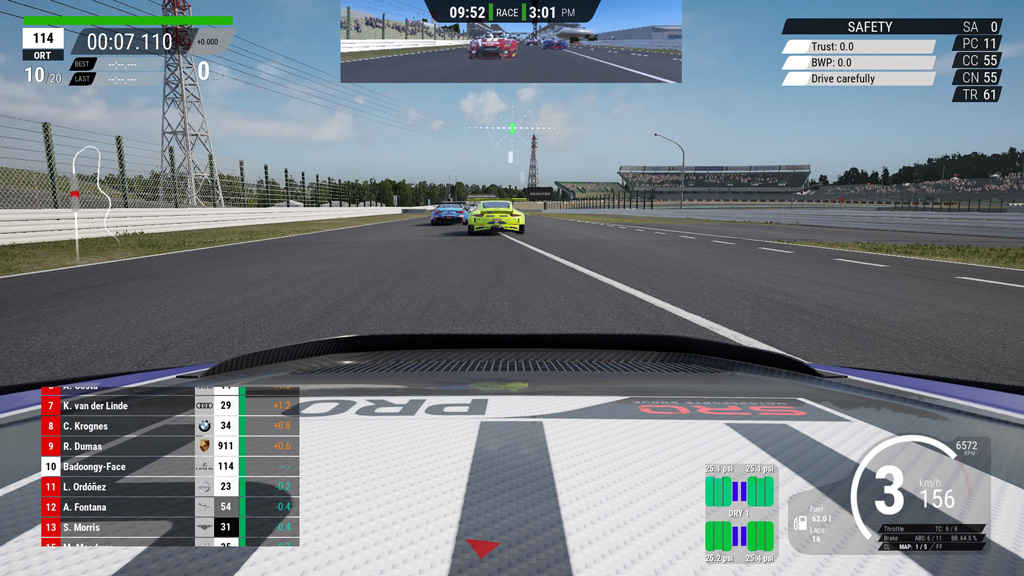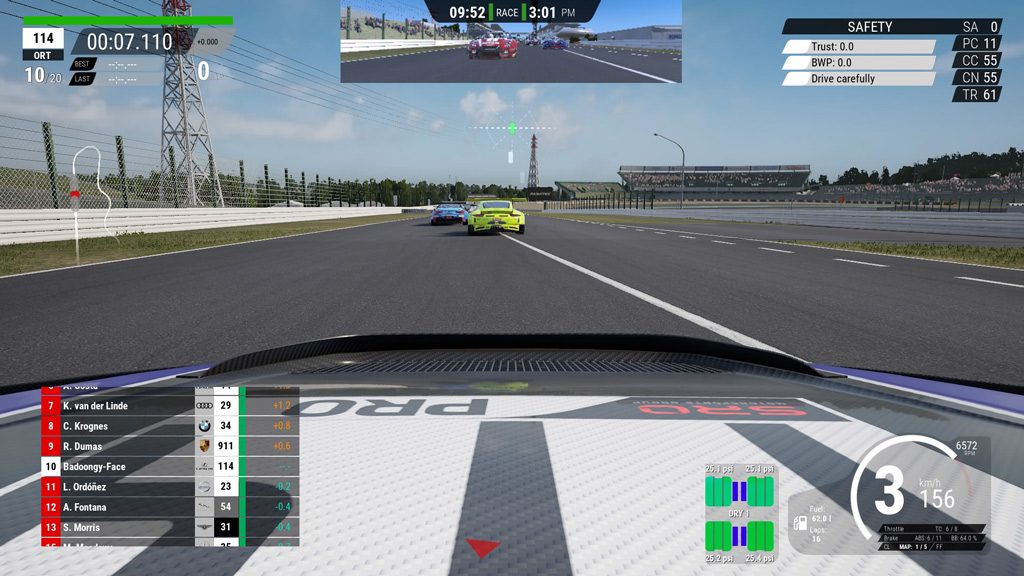 Mirth not girth?
So there's not a great deal of quantity, but is there quality? Well for a start, the racing itself is far more accessible than one would expect for a 'simulation' racer and there is a rookie-friendly learning curve with achievable and satisfying challenge targets during the first half of the racing season. As to be expected, there are the usual race options on the main menu including Career, Championship, Single Race, Multiplayer and daily Challenges.
The Career begins with an ability test which enables the game to adjust the assists and AI difficulty to suit you, followed by your choice of the available teams before the season begins. Each race involves two practice sessions, two qualification sessions and then two races of 20 minutes each. For beginners, this exhaustive track learning sequence on every race weekend is very useful but a method of reducing the amount of sessions and adjusting race length would have been welcome.
Progressing through the career involves little more than working through the race calendar with the occasional test in-between races with specific targets to hit. Personally I found this a satisfying change from the ever more common obligation in other games' career modes to manage development, team members and all other manner of between race chores. Keeping it simple has worked for Kunos, as the racing itself is enough without unnecessary distractions. Allowing the player to focus on racing, managing tyres and tweaking car set-ups when necessary delivered a much more focused experience.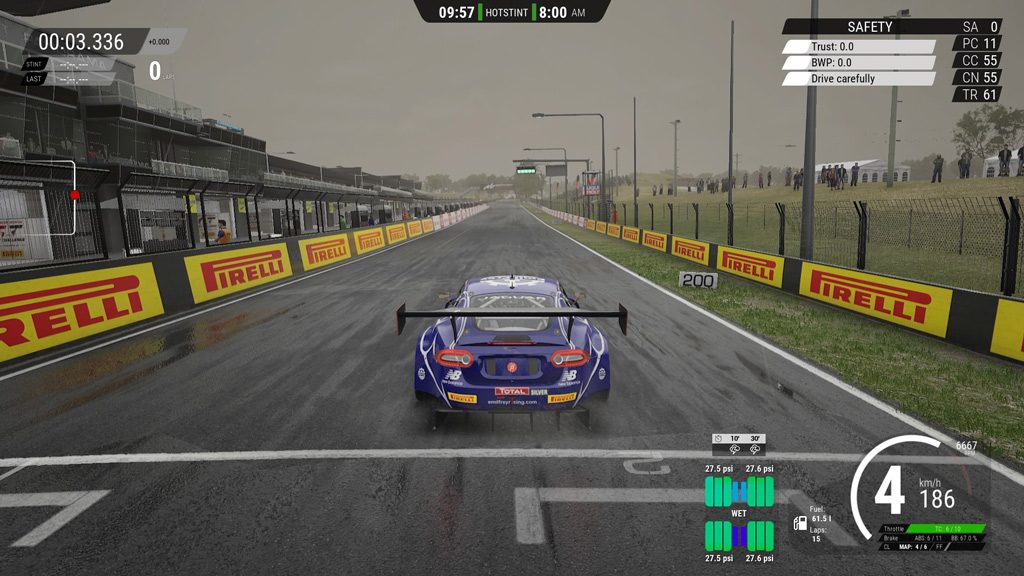 Kudos to Kunos
On track, the feel of speed, weight and power of the vehicles is palpable with a satisfying balance of simulation and challenging arcade style racing akin to Gran Turismo and the PS3 iterations of GRID. Each of the camera angles is very useable, and all manage a good sense of velocity, although purists will understandably stick to the excellent in-car views.
Unfortunately the fluctuating 30 fps (even with the PS4 Pro) seems a tad disappointing in this day and age, particularly when there's not a vast amount going on visually. Developing primarily for PC tends to lead to the console being the poor relation from a visual perspective but it's not a deal breaker.
Improved feedback with the Dual Shock controller would have also been welcome as there's negligible vibration on track unless you're involved in a huge collision. Hard core racers are the target audience though, and the majority will have racing wheels which will presumably perform better as a controller option. Having said that, the DualShock has been extremely well catered for in providing a competitive and useable control option.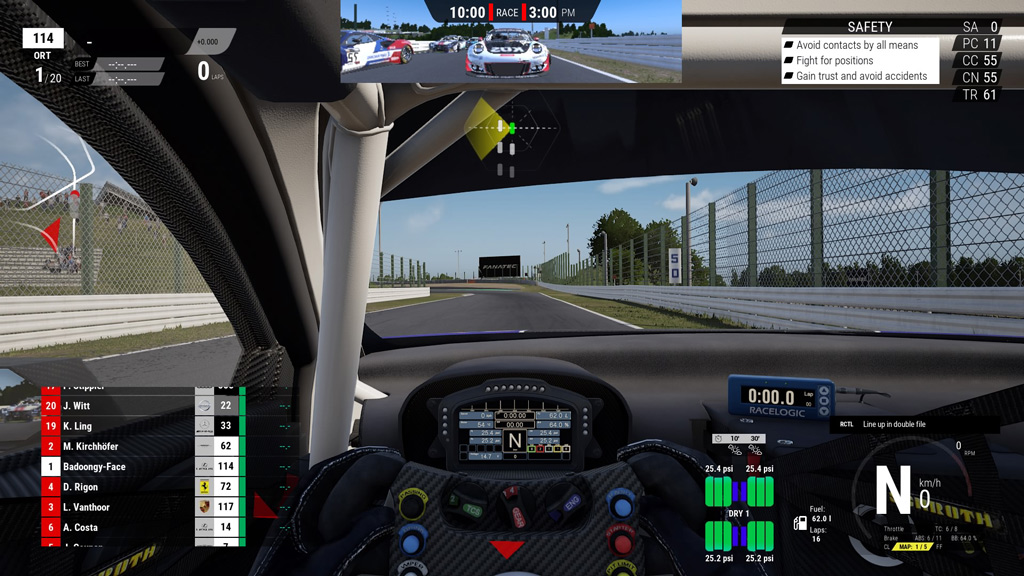 Artificial Untelligence
The AI cars offer a decent and mostly realistic pacing method, but there's precious little challenge in passing them once I'd caught them, and I wasn't penalised for spinning them out which seemed odd considering the context. The illusion of realism was also scuppered by the fact that the AI didn't seem to suffer from technical failures or make mistakes so there was never the feeling that I was racing against real competition, just pacer vehicles.
Online races often required a certain 'rank' awarded during the Career mode and thus it excludes beginners from the majority of matchmaking opportunities. Those which were open to all either failed to connect or were full and the 'Quick race' option didn't work at all. PresumableAssetto Corsa Competizione a patch will correct these issues but being unable to successfully partake in what is a key element in the game was quite a disappointment.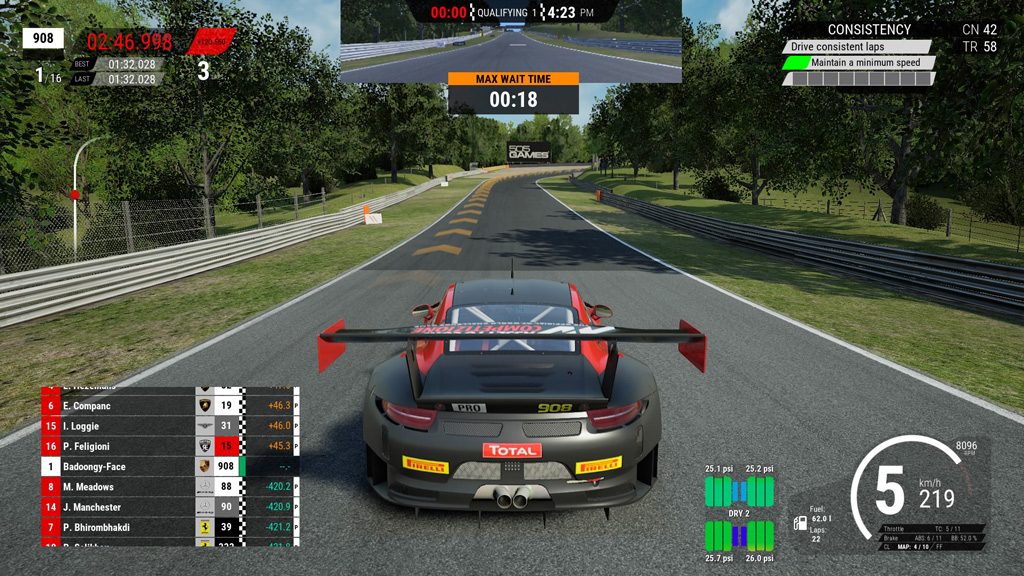 Graphically, the cars and circuits look above average, although considering the limited amount on offer, I was hoping for a more impressive visual feast. The weather and lighting effects manage to impress though, and the graphics never detracted from the enjoyment of the racing.
Sonically, the engines are superb and the spot effects as the cars bump across the kerbs convincingly convey the mechanical issues which will soon face your pit crew.
Petal to the Medal
Essentially, Assetto Corsa Competizione is all about the racing: a mastery of track and vehicle in order to complete the quickest lap times and beat a large field of opponents in equally fast cars. Despite the issues with AI, online connection, frame rates and an extremely limited car and track selection, Assetto Corsa Competizione is an excellent pedal to the metal racing simulation and is accessible enough for anyone to get stuck into.
Assetto Corsa Competizione is out now on PS4, Xbox One and PC.
Review code provided by 505 Games.