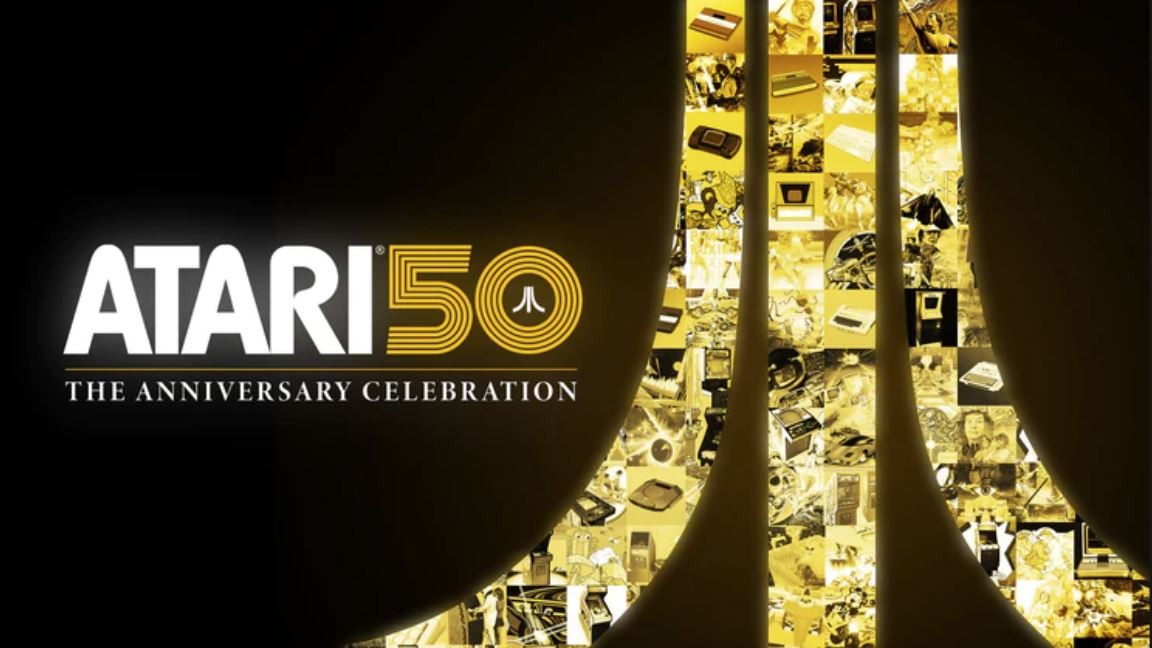 Atari 50: The Anniversary Celebration PS5 review. With the likes of Capcom and Sega enjoying multiple retro compilations (and sometimes re-releases of those same previous retro games across multiple console generations) over the years, it has long seemed like an oversight that Atari has never had its bite at the retro apple. After all, few if any software and hardware manufacturers can lay claim to quite the same tumultuous rise and fall that Atari can.
With that in mind, to say I was equal parts excited and apprehensive for the first real celebration of Atari's past exploits would be something of an understatement, but I needn't have been quite so skittish, Digital Eclipse and Atari have done a fantastic job with Atari 50: The Anniversary Celebration, fashioning a digital shrine to one of gaming's most extraordinary pioneers with the sort of love, care and attention that other retro compilations wish they had lavished upon them.
Atari 50: The Anniversary Celebration PS5 Review
---
A Loving Ode To A Forgotten Industry Pioneer Realised With Unmatched Care And Attention
As it turns out, I have a deep connection with Atari and both the hardware and software that it has churned out over the years. All the way back in the mid-80s, my first exposure to gaming came in the form of the robust Atari 2600 video game console and more pointedly, in the marquee games that were available at the time such as Missile Command, Asteroids, Combat and more. At the time, there was just nothing like it and given that I wouldn't own a NES for many more years after that, I was convinced that Atari was the future.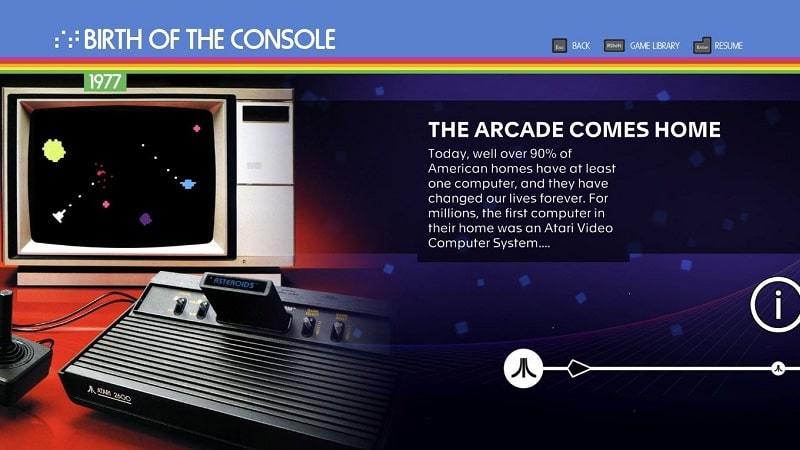 Oh how time and fortunes change though eh? As we know, Atari would soon buckle and crumble under mismanagement and missed opportunities, failing to essentially realise the bounty of promise that it had shown in the late 1970s and early 1980s. It's a fascinating story that has long been worth telling, providing older gamers with a wistful trip back in time while also (hopefully) acting as something of a cautionary tale for newer gamers, but until now it just hasn't come together.
Atari 50: The Anniversary Celebration aims to change all of that. For the first time ever, players can dip their toes into the depths of Atari's back catalogue of games, spanning everything from the arcade and Atari 2600 consoles, through to titles from Atari's Lynx handheld console and its ill-fated Jaguar 64-bit console. Boasting over 100 playable games in total across numerous Atari platforms, it's fair to say that Atari 50: The Anniversary Celebration certainly isn't shorting players when it comes to the sheer variety of playable titles on offer.
As substantial an offering as that appears (and it really is), it's also clear that owing to various licensing shenanigans that not all of the bigger games that helped to define Atari's various hardware platforms are represented here. This means that the likes of Pitfall!, River Raid, Space Invaders and Ms. Pac Man are all sadly missing from the Atari 2600 playable library in Atari 50, while on the Atari Jaguar, Alien Vs Predator and even DOOM, both of which are broadly viewed as two of the most compelling and well known games on Atari's 64-bit console platform, are also depressingly absent. Though some sliver of hope exists in the form of a potential and as yet unconfirmed DLC release, ultimately Atari 50: The Anniversary Celebration provides a broad, if far from definitive selection of games. A shame.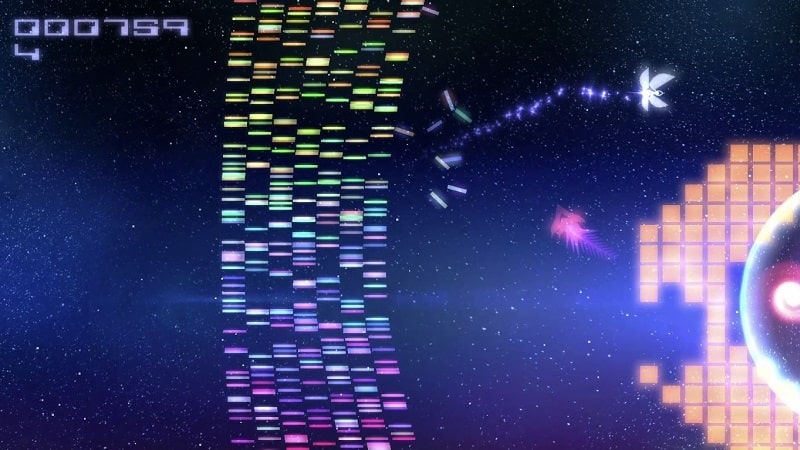 Though the selection of games in Atari 50 does leave something to be desired, what cannot be questioned is the stellar care and attention that has been lavished on each and every title in this compilation. The attention to detail on the arcade cabinet decals and home console is both precise and outstanding, really helping to whisk players back in time to a simpler, more straightforward era.
That same level of stellar care and attention also extends to the quality of the emulation for each of the 100 plus games too, with a largely pin-point accurate replication of the audio and visual aspects of the presentation for each game reassuringly in place. Indeed, the emulation is so spot on that the numerous retro games in Atari 50: The Anniversary Celebration also display the some of the visual oddities that were present when those games originally released back in the day.
Breakout for example, had a 'bug' of sorts where when you smashed out a block of a particular colour, if your ball returned to that area where that coloured block used to be, so too would the ball assume the colour of the block that used to be there. It's such a tiny thing certainly, but it just goes to show the extreme levels of care and attention that the wizards at Digital Eclipse have clearly put into the emulation of these oft forgotten classics.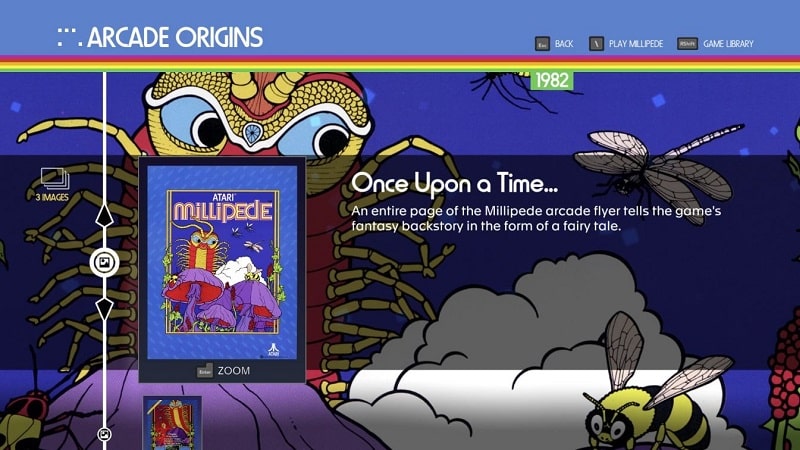 Speaking of forgotten games, Atari 50: The Anniversary Celebration goes yet another step further in this direction, providing playable prototype and games that were never released such as Maze Invaders and Akka Arrh, once more providing an insight into the sort of love and reverence that both Digital Eclipse and Atari themselves have for the history of the company.
Not content to 'merely' just provide practically perfectly emulated versions of retro games spanning arcade and console for more than forty years, Atari 50 also includes a range of remastered arcade classics under the Atari Reimagined label. Developed by Digital Eclipse from the ground up, Neo Breakout is among the best of these boasting a retro monochrome and largely silent presentation that breaks into a cornucopia of colour and sound as soon as you beat that first stage. With these reimagined games managing to maintain the classic essence of these retro titles while providing a more contemporary veneer, this is again just one more example of the boundless affection that Atari and developer Digital Eclipse have for the back catalogue of a true video game industry pioneer. Other developers and publishers could learn from this – and they absolutely should.
When you're not browsing and playing your way through the massive library of games that Atari 50 offers, you can opt to take part in the timeline mode and it's here that Atari 50: The Anniversary Celebration truly shines in how it honours the almost flamboyantly rocky history of Atari itself with an extraordinarily well produced documentary that delves into just about every aspect of the company's history.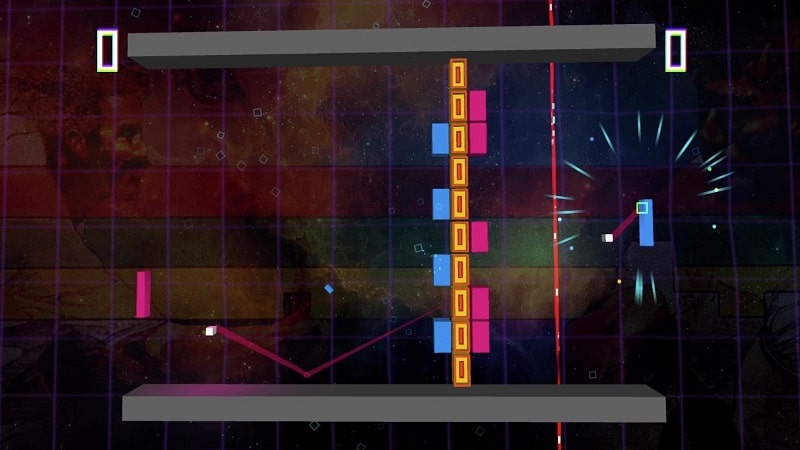 In the timeline mode, players get to choose one of five different timelines that each showcase Atari during a different era in the video games industry. Within each timeline players have the opportunity to look at marketing materials for Atari products, watch classic TV ads, watch documentary videos from the folks that were there (including a number of notable contributions from Double Fine head honcho Tim Schaffer and Defender/Nex Machina creator Eugene Jarvis) and most surprisingly, get a look at never before seen design documents and internal company menus. Simply being able to access with this wealth of material really does feel like you're getting peer behind the curtain in a way that other retro compilations wouldn't necessarily allow you to do – and it doesn't stop there.
Though having access to design documentation, internal memos and so on is nice and all, it's really in the recently recorded video interviews with many of the key players of Atari that the timeline mode comes properly alive. Not only do these videos with some of the key figures involved with the rise of Atari, go into detail about what made the company tick and thrive in those early days, but clearly those same figures are extremely candid about where, why and how it all fell apart too, specifically recounting how under the seemingly clueless corporate steer of Warner Bros, how Atari essentially stagnated and refused to innovate with new products while its competition streaked ahead.
Much more than just a po-faced retrospective on the technical and business side of things, there are often bonus videos that recount more amusing stories such as The Broken Pong incident and Did They Do Drugs at Atari, both of which serve to provide a welcome dose of levity to an otherwise clinically comprehensive set of documentary materials about the rise and fall of Atari.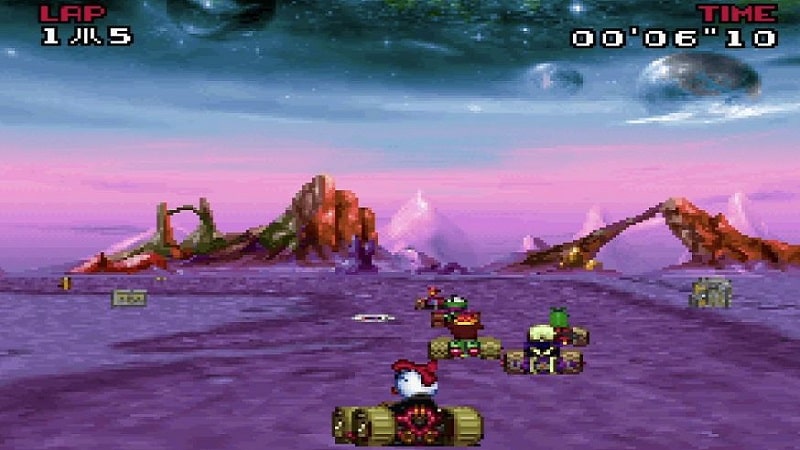 Wonderfully, there's a veritable wealth of other great knowledge locked away in here too. Perhaps nowhere does such knowledge feel more surprising than uncovering information about Atari's never released holographic handheld Cosmos console, along with everything from design specifications through to marketing for a product that would never launch.
As well as reading documents, watching videos and uncovering facts within each timeline, you can also play the games that released during those eras too and the integration here is simply superb, because once you've finished playing a game within the timeline, you can immediately return to where you were as soon as you're done. To add further cream to an already delectable cake, some timelines also have hidden games which can be only be unlocked when you complete the riddle by playing another set of games, it's just great stuff that really encourages the player to immerse themselves in all things Atari.
Atari 50: The Anniversary Celebration is an absolute masterclass in how to fashion a retro compilation, all the while providing both contemporary and older gamers with an immediately accessible and immaculately produced window into the halcyon days of one of the video game industry's most prolific pioneers. This is the preservation of video game history done right and Atari 50: The Anniversary Celebration is easily the best retro compilation ever made, bar none.
Atari 50: The Anniversary Celebration is out now on PS4 and PS5.
Review code kindly provided by PR.