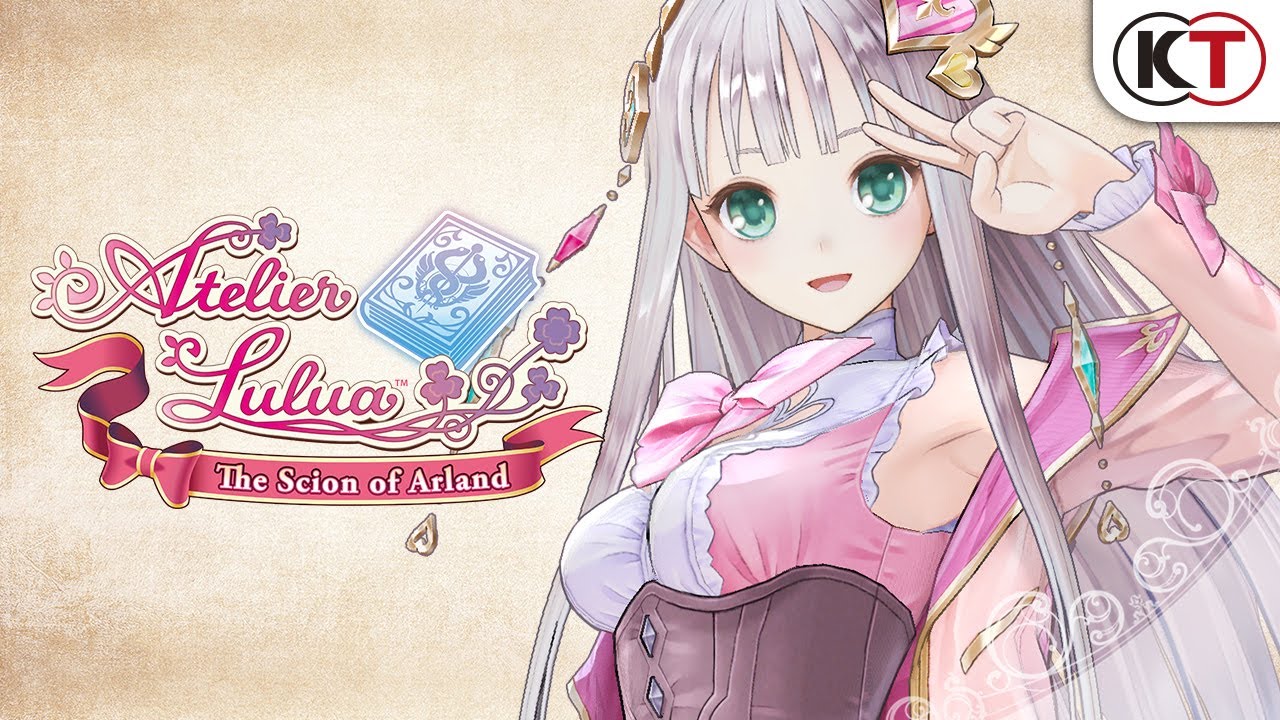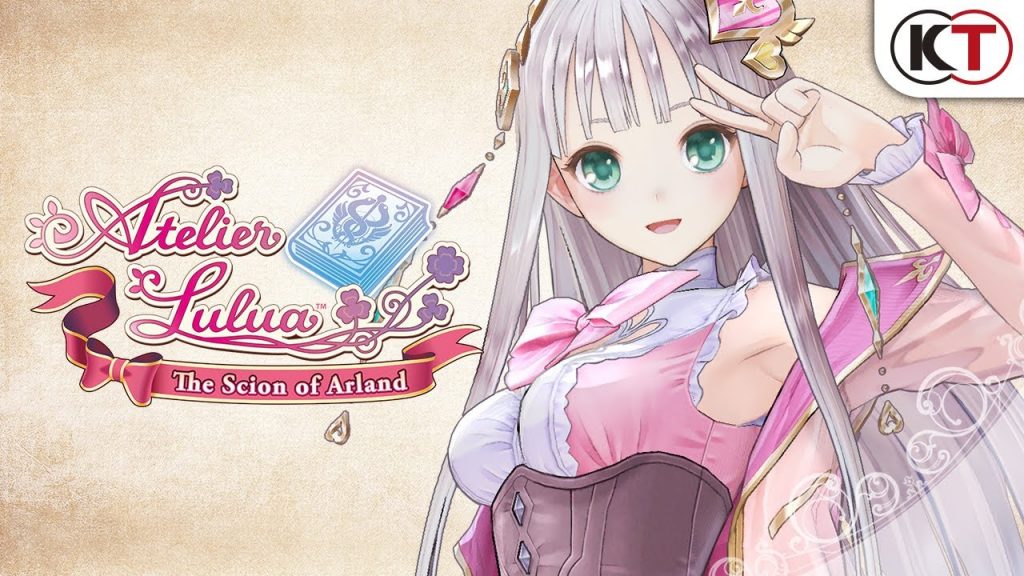 The Atelier franchise is a storied one, stretching back to the days of the original PlayStation. Hardcore fans have been eating up the franchise since its first localization during the last console generation. The latest installment, Atelier Lulua: The Scion of the Arland, changes some mechanics that fans have come to expect from the franchise. For someone who's just getting into the franchise for the first time, Atelier Lulua is a great place to start.
Atelier Lulua tells the story of Elmerulia, or Lulua as friends call her. Lulua is the daughter of famous alchemist, Rorona, who fans will remember of the original Arland trilogy. Lulua is a young apprentice alchemist looking to follow in her mother's footsteps. Lulua herself isn't the best alchemist and has a long way to go to catch up to her mother's alchemic abilities.
Atelier Lulua tells a heartwarming story of friendship and achieving your goals
While on her adventure of collecting materials, a magical book appears before her and falls on her head. The book's pages appear blank to everyone but Lulua, who now has to decipher the text. This book becomes known as the Alchemicriddle. The Alchemicriddle only displays recipes for crafting materials when Lulua needs something specific, almost like it's reading her mind.
The Alchemicriddle and Lulua's quest to become a master alchemist are the bases of the story. There isn't a real big bad to take on or a need to save the world for Lulua. The story solely focuses on Lulua's goals and her friends, and it works perfectly in this adventure and a welcome change for the genre.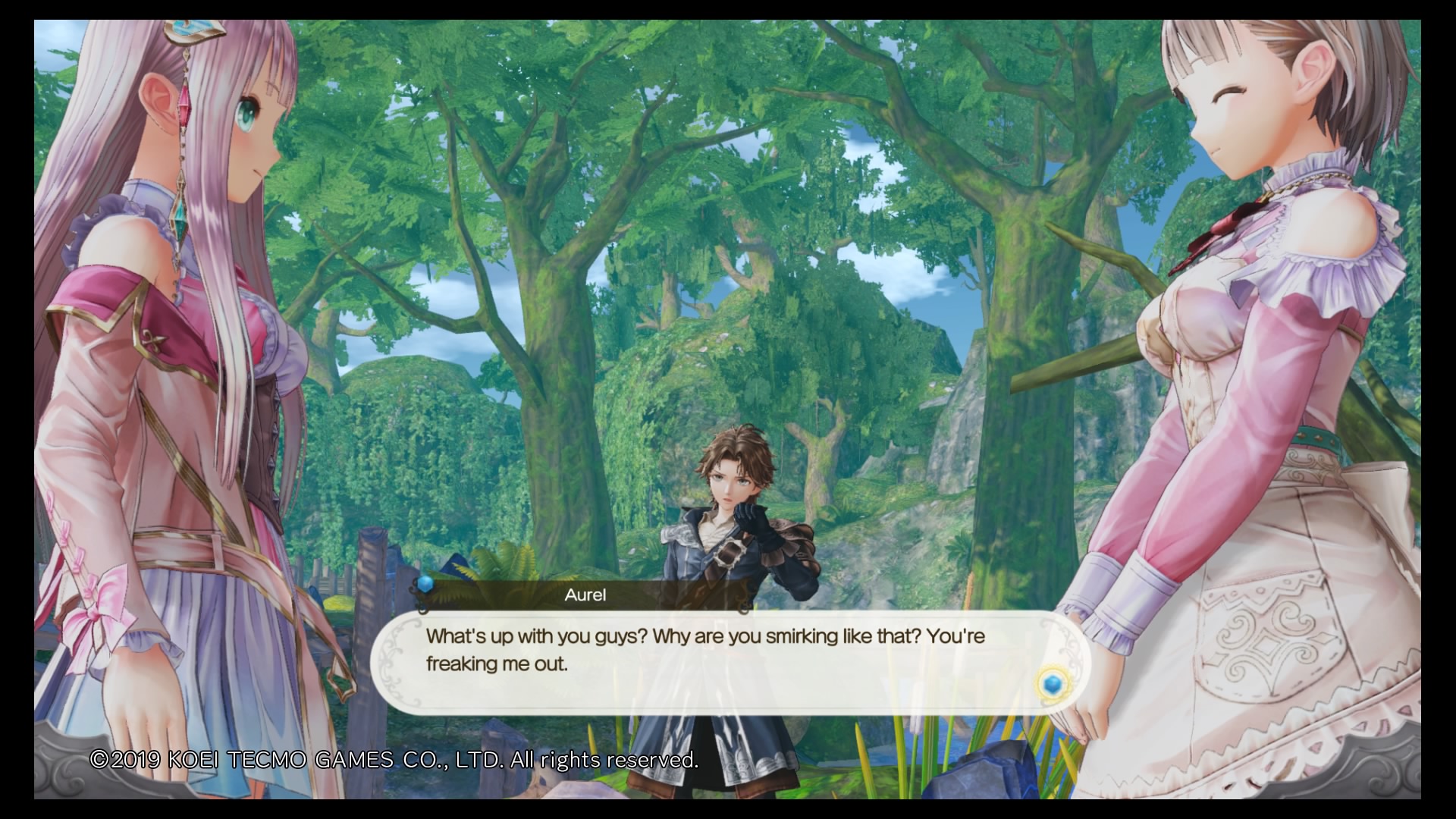 Lulua is a lovable character, and the supporting cast does a great job in motivating her to complete her tasks. They all carry a burden of their own, but the primary focus of the story is about Lulua and the bonds she makes with her friends and companions. The scenes between them are heartwarming but also comical when they need to be. You'll also encounter a lot of characters from past titles as well and see how much they've grown.
Atelier Lulua makes discovering new crafting recipes a blast
Alchemy takes center stage once again in Atelier Lulua, but this time it's been a lot more streamlined. In order to create new items, you need to have acquired the recipe to craft those items. For the most part, the recipes all seem to come from the Alchemicriddle, and they're somewhat a puzzle to acquire. As the game progresses, the Alchemicriddle will update itself with various recipes. Some of them require you to complete them in order to progress in the game while others will be secondary recipes to help you along, if you so choose to complete them.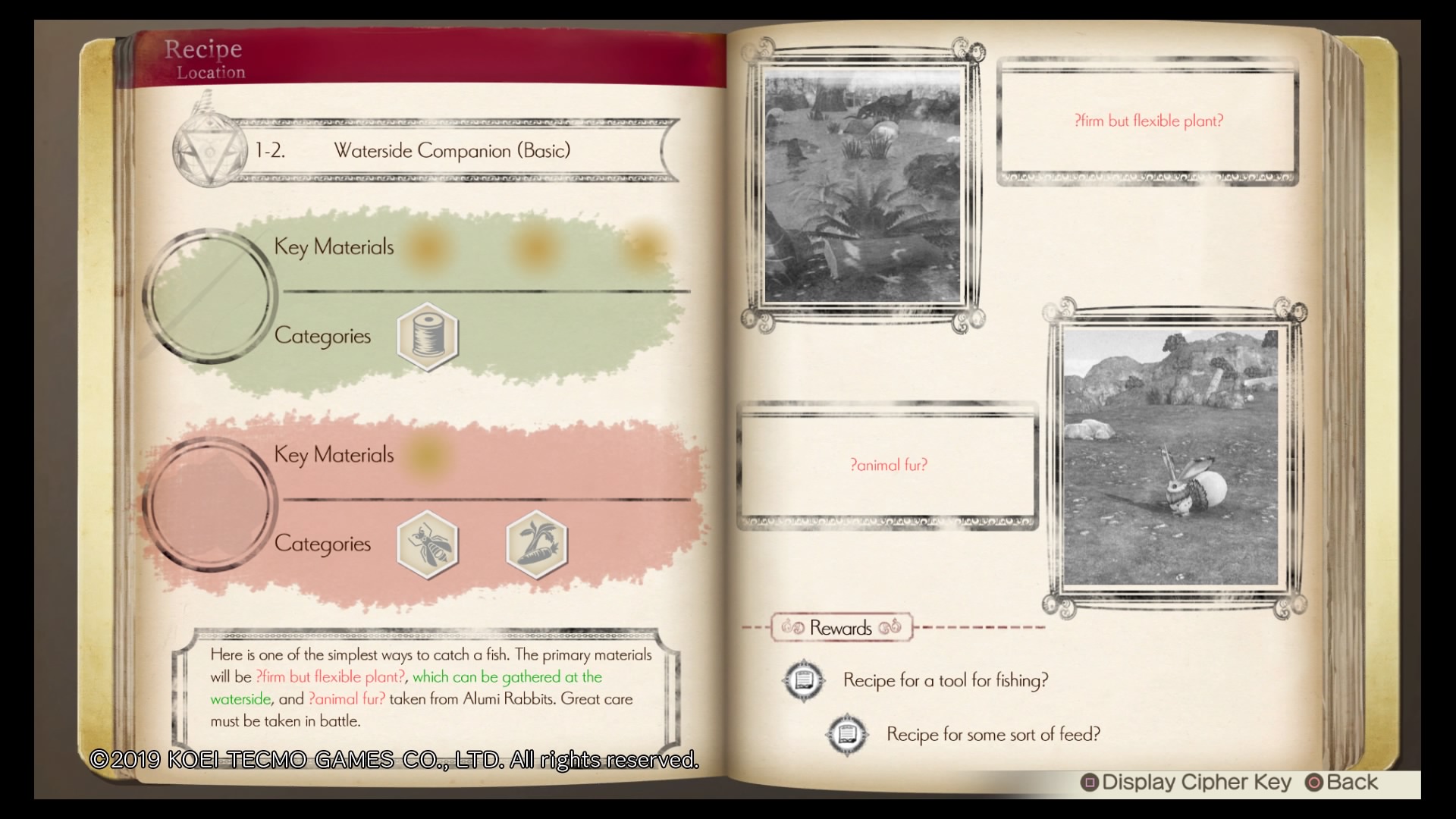 In order to acquire a recipe, you have to go on a scavenger hunt. The Alchemicriddle provides you with hints and pictures that depict the location and what type of material you're looking for. I had a blast completing these recipes, but then again I love scavenger hunts. Even though I loved completing them, I found out the hard way that a lot of the optional recipes I couldn't even acquire because the materials needed weren't located in any of the locations I had visited up to that point. I would have to play through hours of the game until the material would become available for me to find.
Atelier Lulua allows you to craft to your heart's content without worrying about past titles timed quests
Crafting this time around has been made a lot simpler and streamlined to help newcomers enjoy the game. Atelier Lulua removes the franchise's timed missions, allowing you to complete missions at your own pace rather then having a time limit do complete them in. Crafting is simple. Each item can be built individually or in bulk.
Crafting items individually allows you to add extra effects to them, such as increasing your attack power once consumed. Crafting in bulk, on the other hand, will just save you a lot of time crafting. Materials also have a quality grade which affects the quality of the items you make. When it comes to healing items, the better grade materials used increase the healing that the items end up recovering.
Atelier Lulua's combat is so simple that it can become a chore constantly grinding fights
As Atelier Lulua is an RPG, combat plays a big role but is in no way a selling point. Combat itself is very simple. So much so that you can finish fights without even having to pay attention to what's going on. Atelier Lulua's combat doesn't do much to change the formula up, and it doesn't have any depth to it at all. I did find myself having to grind quit a bit just to be strong enough to move on to newer areas, which made combat an even bigger chore.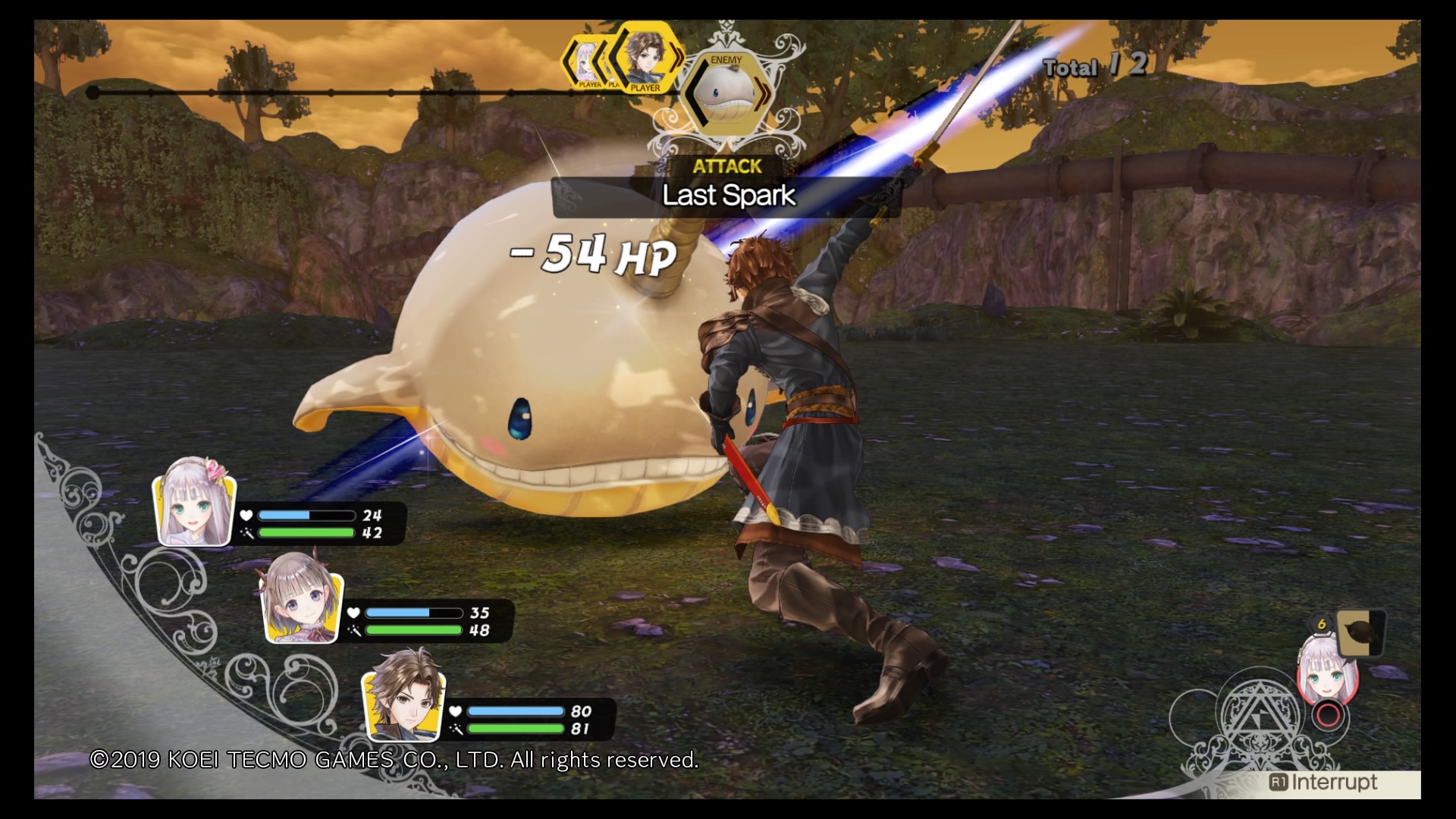 It is nice to have the option to use a lot of the items you create through alchemy during combat. Items like bombs can make a lot of encounters a breeze. Some story bosses and optional bosses in particulate almost require you to use specific times to defeat them. This was a nice touch that I wish the developers utilized throughout the game rather than saving them for the final few chapters of the game.
Atelier Lulua: The Scion of Arland is a solid entry in the franchise and a great starting point for people looking to get into the franchise. It still has some work to do when it comes to its overly simplistic combat. Thankfully, the actual crafting is accessible and the heartwarming story, though devoid of a real big bad, is a heartwarming tale of friendship.
Atelier Lulua: The Scion of Arland releases on May 21, 2019
Review code provided by publisher