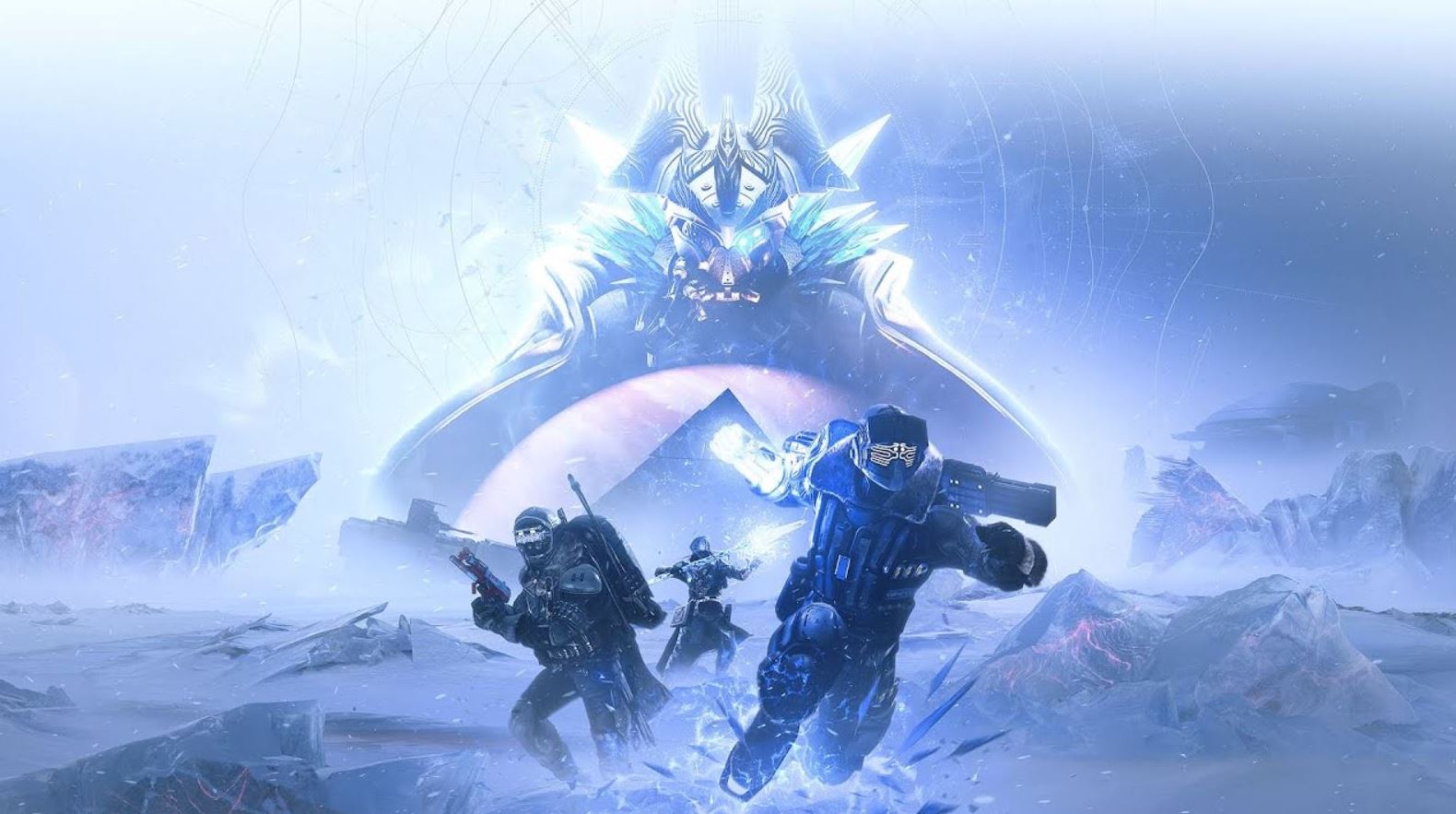 Destiny 2: Beyond Light PS4 Review – Destiny 2 has added a new expansion to its arsenal in the form of Beyond Light. This expansion, more than any other, has truly changed the game in almost every way. Entire destinations have been removed and a new subclass has altered every game mode—especially Crucible.
Reviewing Destiny is always a blessing and a curse for me. While it's a game I truly spend many of my days in, forcing myself to think of it critically can be hard at times. Seeing the flaws in something you love is not ideal. Nevertheless, Destiny 2 Beyond Light succeeds in what it attempts to do a great deal more than it fails. Although the story is short and a large portion of the world has been removed, the game itself has never felt better.
While the gameplay's core hasn't changed, long-absent players will feel like this is an entirely new Destiny; from the new Aspects and Fragments you can equip, to the new Stasis power, to the reduction of locations, weapons, and gear. Destiny is not the same, and this is something I and others who play Destiny often will need to learn. Luckily, however, there is plenty of stories, hunting, and grinding to take you through Beyond Light.
Destiny 2: Beyond Light PS4 Review
---
While Short, The Story Is Some Of The Best We Have Seen From Bungie
The Darkness has arrived in Destiny 2 Beyond Light and it has changed everything. Eramis is the new Fallen Kell looking to exact revenge on the Traveler and its Guardians. While the campaign itself is concise, around only seven missions, it's very well structured. We understand Eramis' motivations, and Salli Saffoti's depiction of her is astounding.
For fans of the lore of Destiny, this expansion is a treasure trove. At the same time, fans have known this huge dump of news and details was coming for a while. New players, or players who don't live and breathe Destiny, finally get to learn the true tragedy of the Eliksni, the race of aliens we commonly refer to as The Fallen. Beyond Light is a great moment to hear about the catastrophic event known as The Whirlwind that took out these once-great people. I wanted more of this history in previous expansions, and I'm thrilled we are getting it here.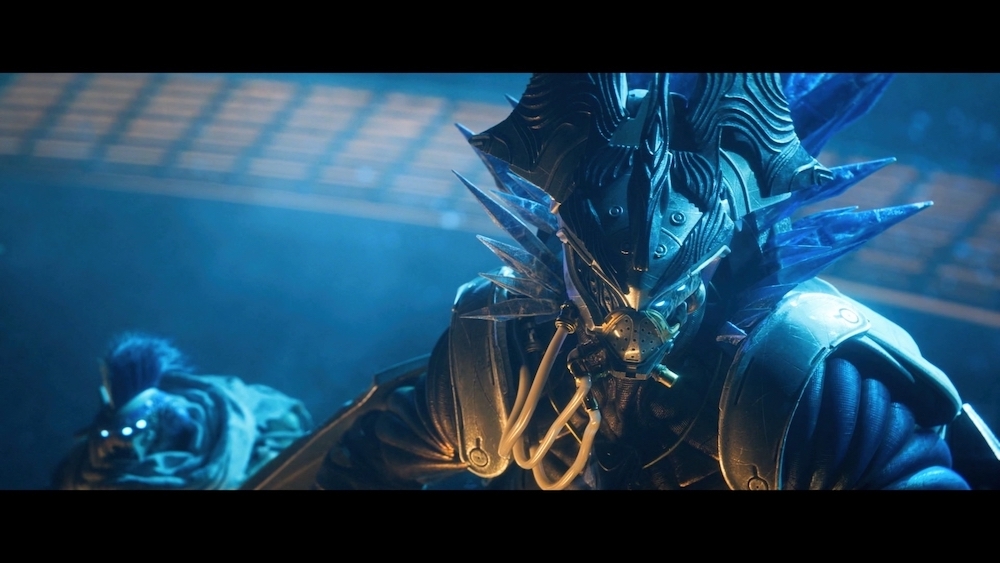 In addition to Eramis and her sympathizers, we also have returning characters from Destiny's past. Variks and the Exo Stranger have returned to help us take out this new threat. This is actually where the story splits and, for all intents and purposes, extends beyond Eramis' narrative. Variks' story follows Eramis and her crusade to take us out. Meanwhile, the Exo Stranger is helping us understand and control the new Stasis power.
The three-mission quest with the Stranger may seem short; however, the story has a fantastic payoff for Destiny lore's long-time fans. Without spoiling too much, we get a level of interaction between characters we rarely get in Destiny. Also, it's nice to see this character alright after their particular destination was removed.
These two stories working in tandem help prolong the end of Beyond Light. However, this doesn't mean the story couldn't have lasted longer. Eramis has great motivations, though we learn almost nothing of her lieutenants. These characters serve mostly as a means of collecting shards of Darkness to finally unlock your Stasis subclass. This doesn't distract from the story, it's just a missed opportunity to enrich an already great campaign.
Destiny 2 Is Both Growing And Shrinking Simultaneously
While many Destiny 2 locations have been removed from the game, the new additions are quite substantial. Bungie has teased Europa since the announcement of the original Destiny with concept art. This icy destination is huge; from the frosty ground to the snow peaks of the Fallen city, down to the underground labs of the Clovis Bray facilities. Europa has a lot to offer, and it is where you will be spending most of your time during the new campaign. However, an old Patrol Zone has also returned.
The Cosmodrome has made a return to Destiny. Fans of the original Destiny know this area well. This is where you meet your Ghost for the first time and it holds many nostalgic memories. However, currently, there is no real need to head there, outside of a mission during the campaign. This is something I hope gets resolved in the coming months with new seasons, with the location seeing a lot more activity.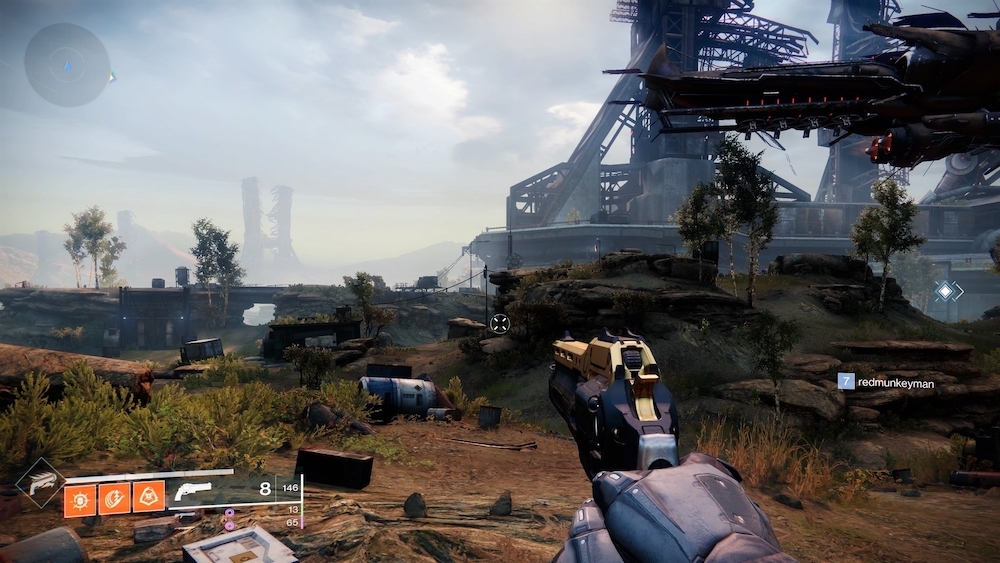 The Cosmodrome is the first area to be resurrected out of the Destiny Content Vault, but it won't be the last. The Vault of Glass raid is set to make a return sometime this year, and there is hope that, eventually, all Destiny 1 raids will return out of the vault. This is also where all of the planets removed from the game have gone. The Destiny Content Vault holds the potential for the future.
While a lot of destinations and loot have been sunsetted, Beyond Light really shines in its new additions. Gear and weapons can be acquired in their usual way through drops and rewards, but there are new ways to earn exotics. I have been a heavy defender of the idea of Sunsetting weapons, but with the lack of extensive new loot, the change feels a bit restricting. Nevertheless, as more content drops and new seasons arrive this change will allow Bungie to give us endless items to chase. So while lacking currently, I am still hopeful and a believer in the idea of sunsetting.
If you are unaware, Bungie has reintroduced the sunsetting of weapons and gear from the original Destiny. This means weapons that have been in the game for quite some time that have plagued players in the Crucible, like Mountaintop, can no longer be infused to the current Power level. While making these weapons no longer relevant may seem like an anti-player choice, it opens the door for Bungie to introduce new weapons for players to chase while also allowing the team not to balance hundreds of old weapons with new game mechanics.
While sunsetting has been introduced, currently the game feels mostly the same. The full effect of sunsetting will take some time to be realized. This is because coveted weapons need to be introduced back into the game. Nevertheless, because of old content becoming obsolete and us being at the start of new items arriving, the best way to play is to not get attached to anything. As you acquire new gear and weapons at such a rapid pace you're replacing everything after only a few activities. Although this will change as you hit the hard level cap and try to build your Guardian back up. It's here that the hunt for your perfect roll will begin whereas in previous expansion without sunsetting you just infuse your favorite weapon and be done with it. This is what will keep the grind alive from here on out in Destiny 2.
[SECTION 1]
Smaller Changes That Smoothen The Experience
While we have discussed some of the larger changes, the game is also going through some system changes as well. These changes include Ghost mods and the way the Stasis subclass functions compared to the others you can choose from. Both of these changes are some of my favorite updates that Beyond Light brings.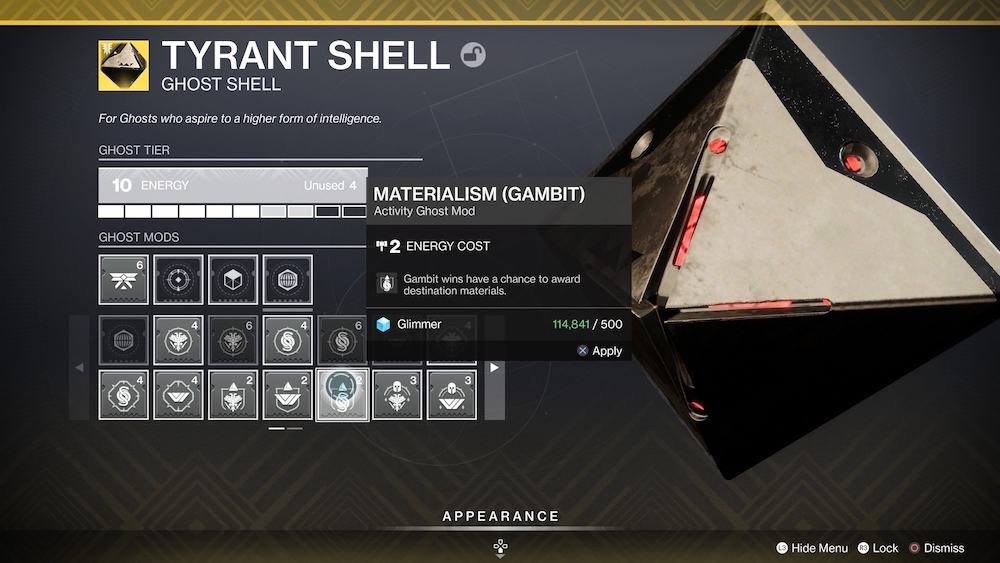 Ghosts have gone through some minor changes since the original game. While you were only able to add shaders and change shells to have different random perks that change how your Guardian interacts with their surroundings, Ghosts have been largely forgettable. This changes in Beyond Light.
Bungie has now implemented mods to Ghosts. This allows players to make their Ghosts impact the game in a more controlled way. This includes greater chances at Legendary rewards from activities to increased experience gains. This small change makes your Guardian and Ghost feel more like your own and gives greater RPG control over them. Nevertheless, this isn't the only way Beyond Light implements this feeling.
The new Stasis subclass is different than the other subclasses in more ways than one. Yes, this subclass is the first subclass connected to the Darkness, but the flexibility of the subclass is a welcome change to the game. Items, known as Aspects and Fragments, can be obtained in-game and equipped to Stasis to change how it functions. These changes are meaningful and allow more flexibility for you to play the way you want. Personally, I cannot wait until they implement these changes to the current Light subclasses. While we don't know exactly when these changes will come, we do know Bungie is working on them.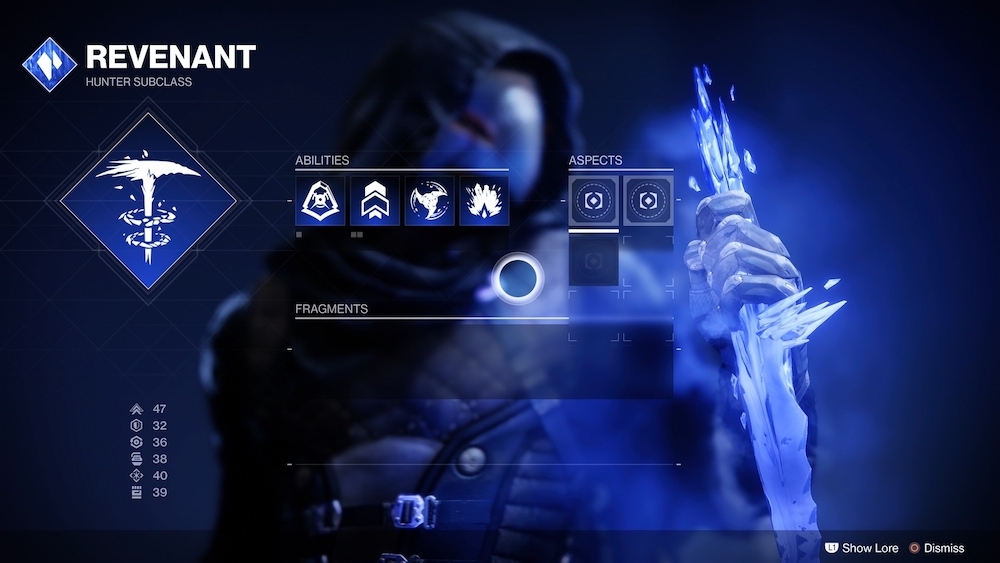 Although Stasis is an incredible super addition, it has more implementation. Stasis as an element has also been added to the weapon energy. This means Secondary and Power weapons have a chance to have this elemental type attached to it, adding an entirely new twist to gear hunting. Although a lot of weapons and gear have been removed from the game, this new element increases the loot grind exponentially.
Weapons and gear aren't the only things that have been removed from the game. Old locations that the game hasn't used in quite some time have been removed. Locations like Titan, Io, Mercury, and Mars have been taken by the Darkness. Also included was the Scourge of the Past raid, the Leviathan, which had four raids, and the Menagerie.
In reality, these locations have been placed in the Destiny Content Vault along with the entirety of the original Destiny. These locations will be reintroduced into the Destiny 2 playspace as needed or if Bungie can do interesting things with them. This removes a lot of wasted space from Destiny 2, allowing the game to load faster and make the game's download footprint much smaller.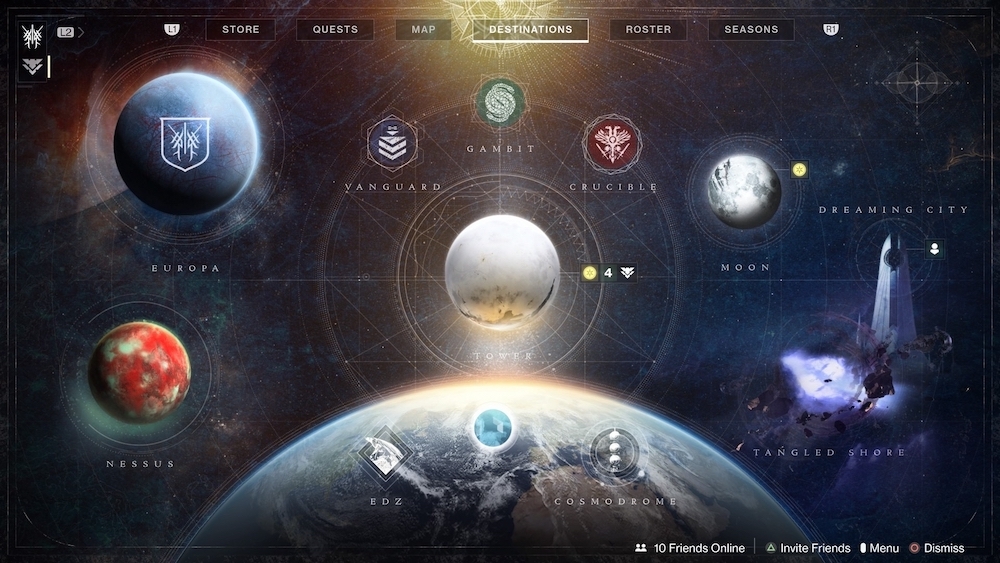 Taking away content is normally something I hate. When Destiny moved to Destiny 2 and we as players had to start from scratch, it took a lot in me to continue. These changes are normally things I would not praise, although the sunset gear is not fully leaving and can be used on old content, and staying in my collections is enough to ease my mind.
Also, locations are not leaving forever. Instead, these locations will rest in the Content Vault until needed again. This solution is a perfect compromise between me, a hoarder of content, and Bungie trying to make the best game they can. Nevertheless, with the addition of a new Destiny season, these aren't the only additions to the game.
Season of the Hunt Pays Off Story Threads Introduced Months Ago
I purposely delayed my Beyond Light review by a week to include the new season. When Shadowkeep launched last year, it also included the Season of the Undying. This is something I missed in my review since the season launched a week after the new expansion, but this time I wanted to include the new season and the content it offers.
However, like a cosmic joke, Bungie has separated the seasons and the expansion. This means, unlike Shadowkeep, you will have to either purchase this season on its own or buy the Season Pass on top of the expansion. With that information, I would like to include my initial thoughts on this new season as it is, currently, part of the new game.
While this season isn't included with Beyond Light, it is something you will want to pick up if you have been a fan of Destiny 2. Ulderen Sov has finally returned after the conclusion of Destiny 2 Forsaken. This is, of course, where he had infamously killed the fan-favorite Cayde-6. A few weeks after Forsaken's release, we learned that Ulderen had been resurrected as a Guardian in a surprise cutscene. This is the last we saw of the Awoken Prince.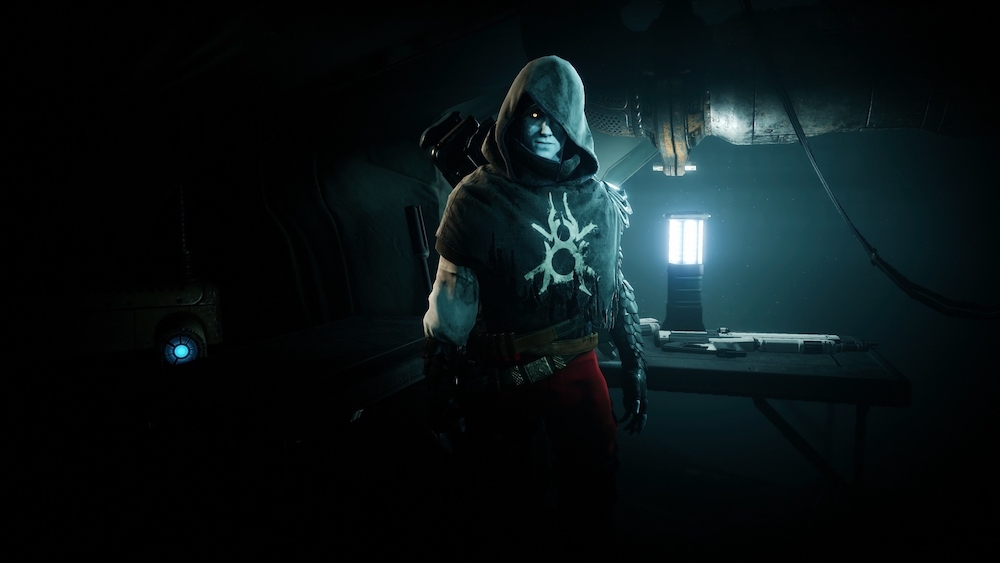 That is until now. As a new Guardian, Uldren has no memory of who he is or what he has done. Thus, he now goes by the name Crow and is a slave to Spider in The Tangled Shore. This is what sets up the story that will span the length of this season and set up things to be paid off at the end of Beyond Light leading into the next expansion, The Witch Queen. This can lead to some great story developments for the year of Beyond Light, and I personally cannot wait for them to develop further.
Beyond Light, May Have Removed Content, But Its Future Has Never Been Brighter
A lot of changes hit Destiny 2 at once: the removal of locations, weapons, and activities. New weapons, gear, and exotics have been introduced. A returning patrol zone and a brand new planet, as well as a new subclass in the form of the Darkness. They are all game-changers in the world of Destiny 2.
A game I thought I knew inside and out is now something that feels like a close friend you haven't talked to in a few years. The connection is still there, but they have a lot of new experiences to tell you about. This is something fascinating for me. Destiny 2 Beyond Light doesn't feel like more of the same and it will take time to learn and get used to. This may turn a lot of fans off, but Destiny has to make new changes to continue to grow and evolve.
Destiny 2 Beyond Light is some of the most fun I've had in Destiny ever. I feel excited to take on all of the changes Bungie has implemented to a game I thought I knew everything about. This can be scary, but it's also exhilarating to be surprised by something you love. In the coming month's Destiny 2 will continue to transform in new and unexpected ways. As the new exotics launch, new season events start, and stories conclude thought the year leading to the next expansion we will be continuing our coverage of how Destiny 2 will change.
With a great story that explains the universe for returning players as well as give new players a straight forward introduction, as well as giving Destiny 2 a new base, that is effectively a partial restart, allows Bungie to continue the current game rather than making a Destiny 3. The game may feel a bit smaller now, but this is the best Destiny has been set up for its future. I can not wait for what's to come.
https://www.youtube.com/watch?v=cthLUnEqT5k
Destiny 2 Beyond Light is available now on PS4 and will be available on PS5, alongside the rest of the experience on December 8, 2020.