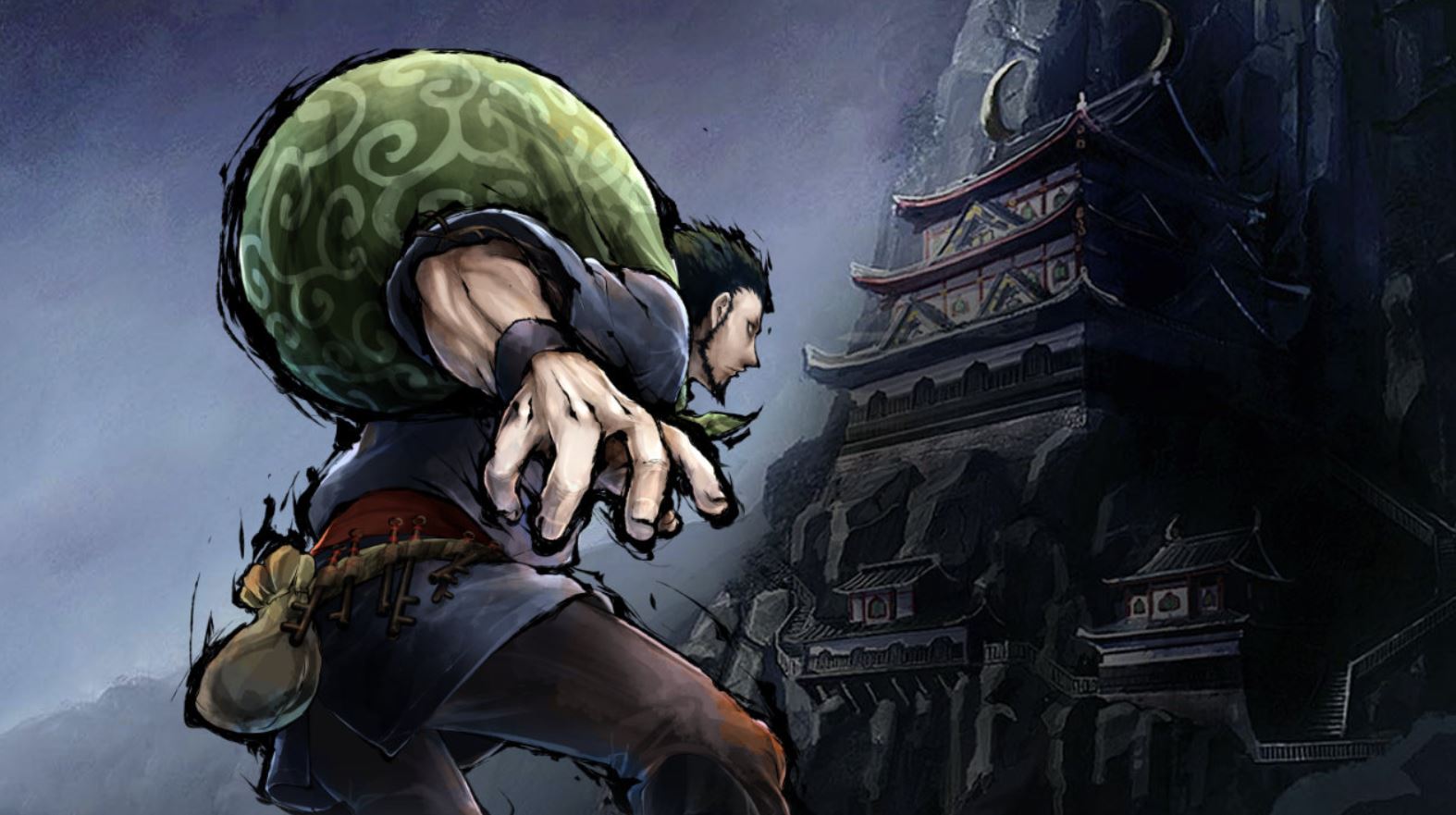 Kamizawa: Way of the Thief PS4 review. From now until the end of time I'll always have a Tenchu shaped hole in my heart and so when I heard that Kamizawa: Way of the Thief would be making its way to PS4 from the same developers, I was obviously somewhat elated despite having no prior knowledge of the game. As it turns out, though Kamizawa: Way of the Thief embraces a similar love of stealth as the Tenchu games also developed by Acquire, it's also something of a very different prospect indeed.
Kamizawa: Way Of The Thief PS4 Review
---
A Highly Unusual Stealth Effort With A Pronounced Eccentric Streak
In Kamizawa: Way of the Thief, players find themselves thrust into the shoes of honourable robber Ebizo who after leaving an organisation of thieves that provided him with his skills and training then absconds with a child whose parents were murdered. Many years later, Ebizo now finds himself older, flat broke and attempting to take care of his now surrogate teenage daughter who has been struck down with illness. Left with no other recourse, Ebizo decides to put his thieving skills to good use in order to steal as much as possible to fund his daughter's recovery because he's an obviously cool dude.
Kamizawa: Way of the Thief originally released on the PS2 all the way back in 2006 and it shows. With its jerky Tenchu-era animations, blocky character models, low detail textures and geometrically simple environments, it's certainly not unreasonable to say that nobody would ever confuse Kamizawa: Way of the Thief with a contemporarily developed PS4 title. Indeed, despite being 'remastered' in its PS4 form, it's clear that only the bare minimum has been done to bring Kamizawa up to date, since seemingly the only thing that has improved is the resolution, while the same jerky framerate and all the other visual tell-tale signs of its PS2 origins steadfastly remain.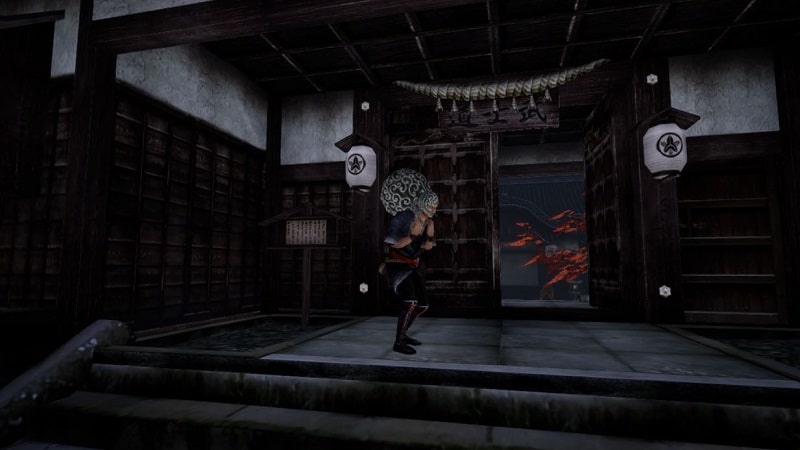 Once you peel back Kamizawa's antiquated visual presentation however, there is something of a charming, warm-hearted curio lurking under its surface. Though Kamizawa clearly borrows heavily from the Tenchu games in terms of its broad gameplay beats (stealth) and even the game engine that it uses, Kamizawa instead presents a much more pacifistic and tonally less serious experience.
There is no combat in Kamizawa: Way of the Thief, instead the gameplay loop is quite simply that our protagonist must sneak around various locations stealing as much as he can before he leaves, all the while avoiding detection along the way. Where things become a bit tricky though, is in how all of this robbery is performed in practice. Though smaller items such as masks, candles and so on can be snatched with a single press of a button, other larger items have to worn down before you can steal them, which essentially results in Ebizo hitting these items over and over until he steals them, with those items becoming easier to steal the further you get through the game. To say that this feels odd, is something of an understatement but it does coalesce well with the general feeling of ridiculousness that pervades over the entire game.
Likewise, Ebizo can also pickpocket folks while a handy status tells you how much money a particular individual has on them before you essentially rob them of everything, and it's really here that Kamizawa begins to shine somewhat. Rather than just creeping up to someone and stealing all of their goods from behind, Kamizawa instead places a premium on stealth footwork and evasion as you essentially stick and rotate next to your chosen mark as you relieve them of your belongings.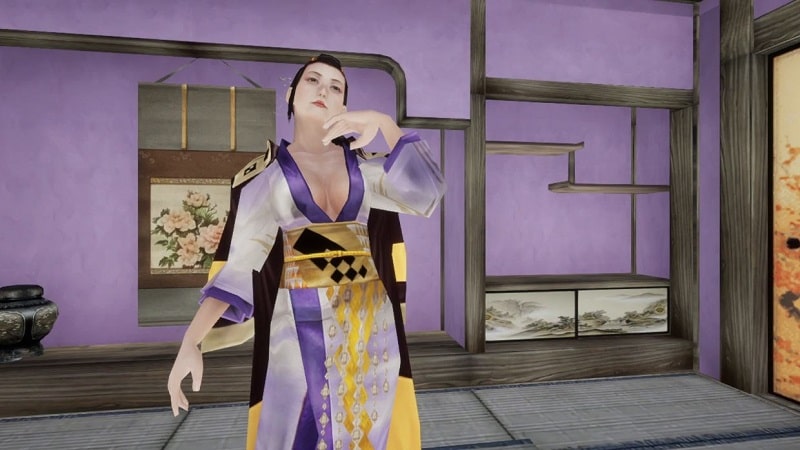 Nowhere is this concession to nuttiness better realised than in Kamizawa's 'Just Stealth' mechanic, which allows Ebizo to be spotted brazenly but then skip out of view with a quick somersault, leaving just a Splinter Cell style silhouette where his physical form used to be. Much more than just a stylish conceit, the Just Stealth system actually represents one of Kamizawa's neatest and most innovative tricks, as players can essentially chain multiple instances of it by somersaulting through a crowd of folks and picking their pockets, quite literally, on the fly.
There are other tools at your disposal to get the job done too. One such is the very loot sack that Ebizo hauls around him, as he can drop said sack and kick it into the skulls of patrolling enemies to stun them and allow a brief reprieve. The kicker here however, is that while the sack isn't equipped or plucky thief won't be able to rob anything, so some level of preparedness must be excised to ensure you have your loot sack when you most need it.
Kamizawa: Way of the Thief can certainly be a lot of fun – thanks in no small part to the Just Stealth system that almost threatens to inverse everything we know about the stealth genre. It's a genuinely innovative mechanic that makes Kamizawa: Way of the Thief both a lot of fun to play while also providing an ample ceiling of mastery for those who want to get really good at it. There are also multiple endings to nab in Kamizawa too, depending on how much of your hard robbed loot you have managed to scoop up and donated to your daughter's cause.
Where Kamizawa comes predictably somewhat unstuck unfortunately is in how it can't quite escape the gravity of its PS2 design bedrock. Though the dated visuals can be forgiven to an extent, there are other elements of Kamizawa's design that cannot be quite so easily reconciled. The levels tend to be extremely small and geometrically simplistic, with little in the way of complex features or varied design. This means that not only do they look distinctly unimpressive, but the reduced amount of virtual real-estate means there is ostensibly less creative latitude to do all the sorts of flashy thievery one might be inclined to do.
This brings me neatly to the next thing that Kamizawa doesn't do so well. Simply put, Ebizo doesn't *feel* much like a thief but more of an oddly limited acrobatic clown that just manages to get through the skin of his teeth in most situations (which presumably is how he is supposed to be portrayed, but still). The upshot of these limitations is that Ebizo can't really jump over obstacles or pull him up onto ledges as one might expect. Indeed, even the most basic of leaps and acrobatic feats seem to be beyond him; attempting to jump off a small bridge with a knee high barrier appears impossible as he hits an invisible wall when attempting to do so. It's a bit disappointing considering that Ebizo is supposed to be a master thief after all.
Another part of Kamizawa's design that hasn't aged especially well is the placement of enemies. Quite simply, Kamizawa: Way of the Thief follows that old school 2000s era design doctrine of having enemies that either patrol fixed routes with basically zero dynamic AI, or conveniently have their backs to you. Again, if you're taking this in the context of Kamizawa's silliness and light tone that it kinda works, but for anyone looking for an evolved, stealthy challenge, it's arguably lacking somewhat, not to mention the absence of basic quality of life features too such as enemy lock-on.
Though that Tenchu shaped hole in my heart remains unfulfilled, I do appreciate how NIS America have reached back some sixteen years in time to bring Kamizawa: Way of the Thief to an all-new audience. Sure, it's very much a relic of its time that struggles to escape the gravity of its PS2 era origins, but for those willing to invest the time and patience, Kamizawa: Way of the Thief is a steadfastly warm-hearted stealth yarn that satisfies so long as you can forgive its largely archaic/nostalgic design.
Kamizawa: Way of the Thief is out now on PS4.
Review code kindly provided by PR.