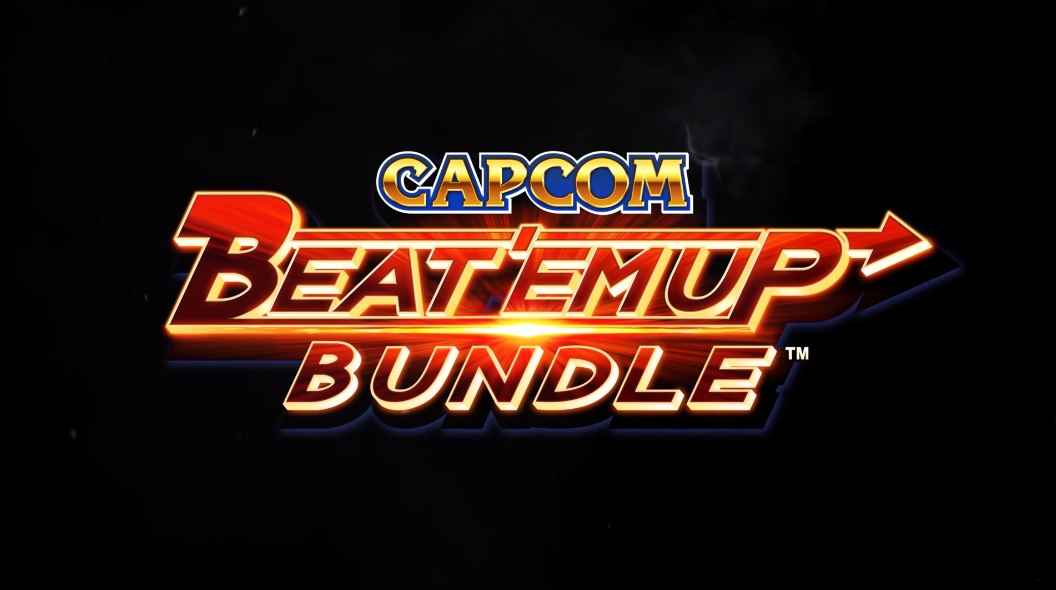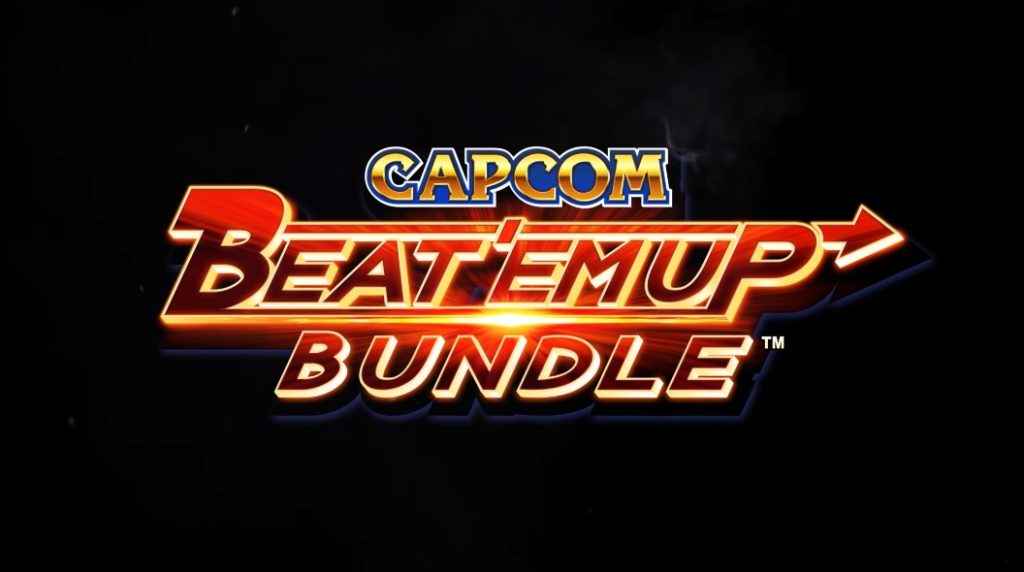 In my younger years there were three absolutes in my life – I was an asshole, Nintendo was better than Sega (sorry, but also not sorry) and any nearby, side-scrolling arcade machine that had the Capcom logo emblazoned upon it would swallow my meager paper-round wages with ravenous hunger. Enter then, the Capcom Beat Em Up Bundle.
Thanks to Capcom, I now get to relive my younger years except with (slightly) less assholery, Sega is now better than Nintendo (you best believe that) and my wallet full of coins now stays that way because all I need to do is start up my PS4, load up Capcom Beat Em Up Bundle and away I go. In short, if you're looking for a tidy collection of Capcom's side-scrolling heyday, you really can't go wrong with the Capcom Beat Em Up Bundle.
For Fans Of Old School Brawlers The Capcom Beat Em Up Bundle More Than Fits The Bill
A select compilation of seven Capcom side-scrolling efforts from the late 80s through to the last 90s, the Capcom Beat Em Up Bundle certainly serves up a great amount of brawling action for newbies and veterans alike. Though there are some omissions from this collection on the basis of licensing shenanigans, the absence of the Dungeon & Dragons and X-Men games being the most notable and sorely missed, the seven titles that you get in this bundle are still resoundingly good and represent great value considering the game's budget $19.99 price point.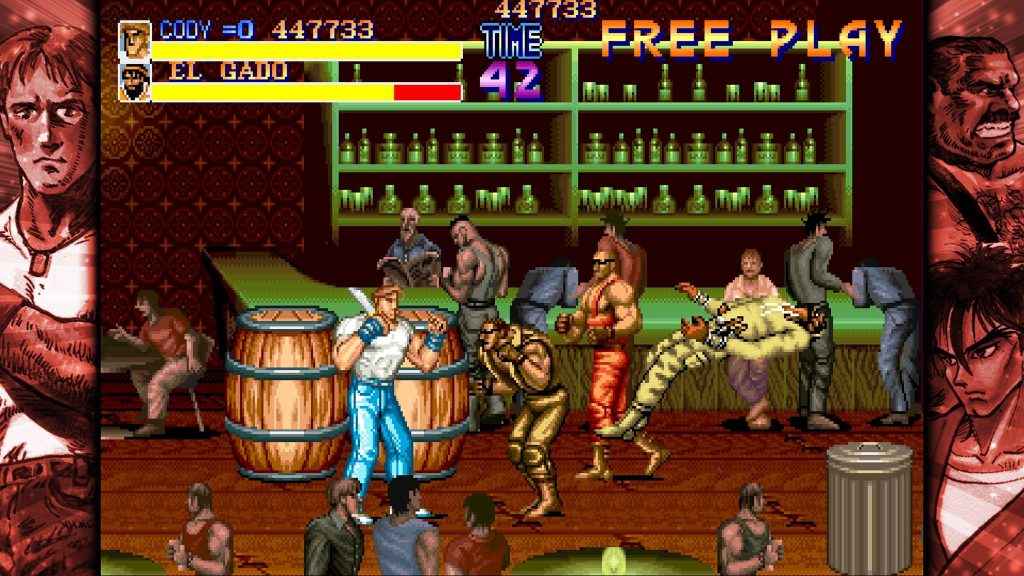 Including Final Fight, Captain Commando, The King of Dragons, Knights of the Round, Warriors of Fate and for the first time outside the arcade, Armored Warriors and Battle Circuit, the Capcom Beat Em Up Bundle is quite the muscular collection of face smashers. Just in case you've been living under a rock, nay, a landslide of rocks since birth and don't know what these kinds of games are, side-scrolling brawlers are wonderfully simple and satisfying affairs.
After choosing a character you, and perhaps a friend or two, go through one stage after another, proceeding left to right as you roam about the place putting fist to face, collecting treasure to improve your score, and occasionally picking up the odd weapon to make your violent pursuits a little easier before you tangle with the boss for that stage. Essentially, though it's the same, glorious ten seconds of gameplay over and over, games that excel at this genre manage to make such repetition seem almost invisible and as mentioned previously, these are affairs whose compelling nature is magnified by having other players around to jump into the fight with you.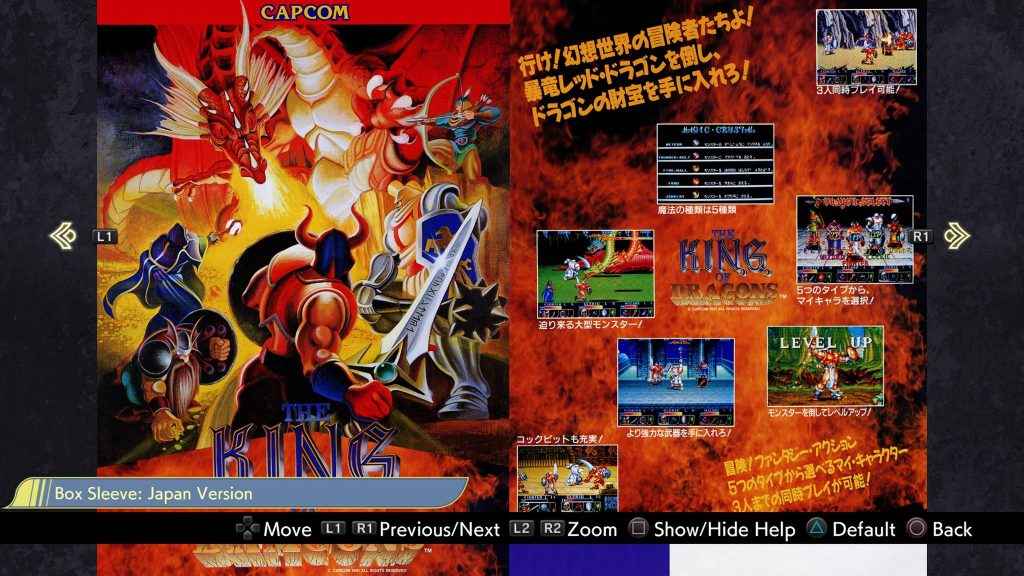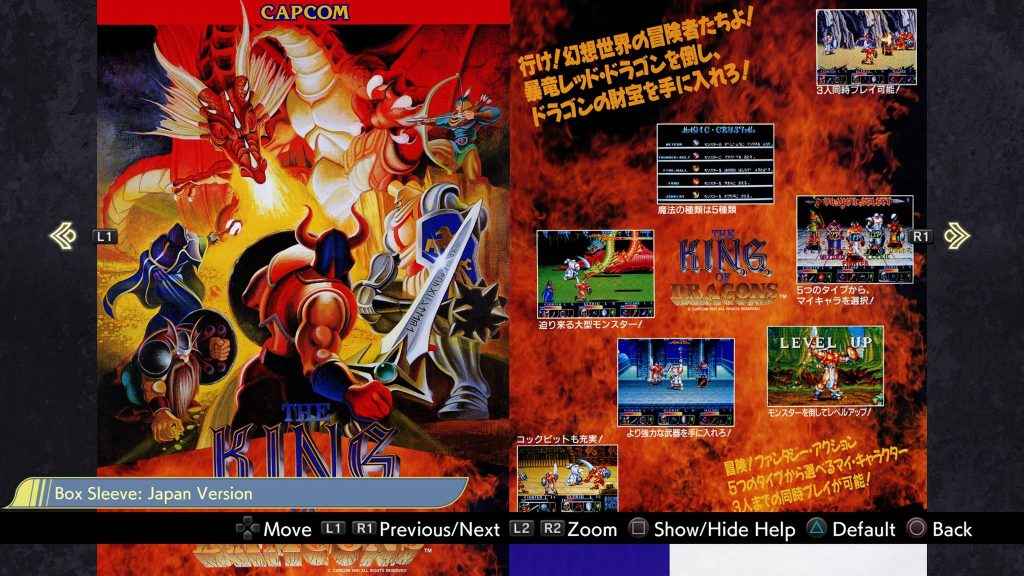 Of course, when we put the seven different offerings in this collection on identity parade just about everybody recognises Final Fight – that staple of the early 90s arcade scene, though the others, while arguably less well-known, are still greatly entertaining efforts all the same. Captain Commando is like a sci-fi, Final Fight but with multi directional scrolling stages, a range of firearms and mechs that you can ride, while The King of Dragons and Knights of the Round bring ARPG style XP upgrades and a fantasy bent to the side-scrolling genre.
Warriors of Fate meanwhile takes the side-scrolling brawlers and thrusts it into ancient China, with a much wider variety of foes to attack and horse-mounted combat to separate it from its peers. Of the entire collection however, it's the two previously unreleased titles, Armored Warriors and Battle Circuit that really stand out. The former basically transplants the genre into a post-apocalyptic setting with massive great big mechs that have incredible firepower, while the latter is a decidedly offbeat sci-fi affair which embraces a manga style vibe and goofy comedy to fashion a side-scrolling odyssey that is quite unlike anything else in the bundle.
In addition to supporting local and online co-op play, the Capcom Beat Em Up Bundle also includes bonus content in the form of never before released artwork and other promotional materials for each of the games. Though a nice inclusion, the various artworks included in this package fall far short of the in-depth historical insight that Capcom provided for their previously released Street Fighter 30th Anniversary Collection.
With compelling, fun-stuffed local co-op proving to be something of a rare commodity these days, the Capcom Beat Em Up Bundle feels like it has come along at the perfect time. Though there are some notable games missing from the collection and the supplemental bonus material isn't as strong as it should be, this still remains a finely emulated collection of some of Capcom's finest side-scrolling brawlers that players new and old alike will surely enjoy.
Developed and published by Capcom, Capcom Beat Em Up Bundle is out now on PS4, PC, Xbox One and Nintendo Switch.