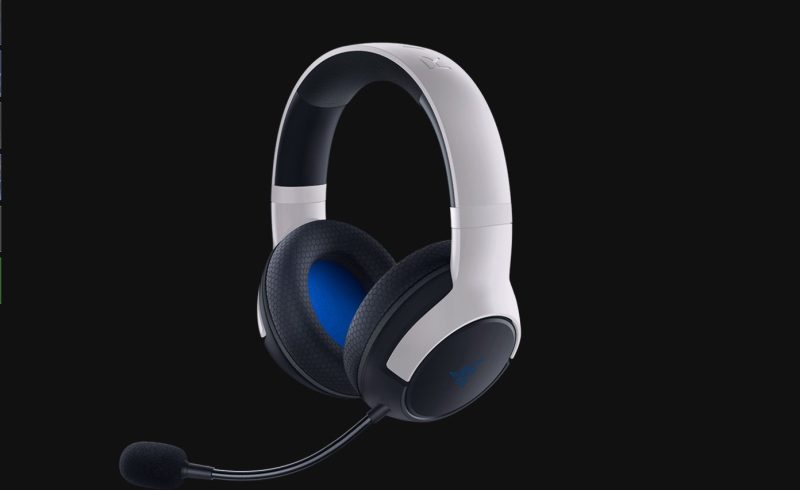 Razer Kaira PS5 Wireless Headphones And DualSesne Charging Stand Review – Just like how developers become more familiar with a console, and learn to push it further as time goes on, the same applies for accessories.
That's seemingly the case with the Razer Kaira PS5 Wireless Headphones, which are without a doubt one of the best headphones any PS5 owner could pick up.
The Quick Charging Stand to match for your DualSense controllers is a great plus, and while both products are worth their price, it's the headphones that are unsurprisingly the star.
Related News – EPOS H6Pro Open Acoustic Wired Headphones Review
Razer Kaira PS5 Wireless Headphones And DualSense Charging Stand Review – Rock Solid Sound
---
Wireless Freedom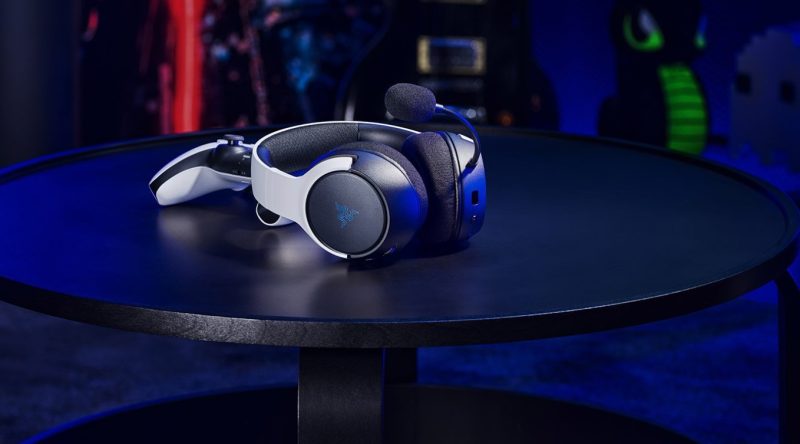 There was never a need for anyone to sell me on wireless headphones. Since the day I started taking a CD walk-man around with me at a young age, I struggled to deal with the hassle of the wires.
As soon as I could grab wireless headphones, I did, and have mostly never looked back. I understand the appeal to a wired connection for, well anything tech related – but that doesn't stop me from choosing convenience over sound quality, especially since wireless headphones are improving all the time.
In the case of the Razer Kaira headphones, thankfully you don't have to choose. A single, small, USB-C adapter sits cleanly in the front slot of my console and that's all I need to hear what's happening on my console from anywhere in my home.
That's not an exaggeration. I test the reach every pair of wireless headphones, be they for gaming or just music, that I've ever owned. This is by far the most impressive, as I can seemingly go anywhere I need to without losing the connection one bit.
It's absolutely freeing to be able to get a glass of water, a snack, or do whatever I may need to do in between games without having to take my headphones on and off. I recognize this might not be the case for everyone, since I might have a different experience if I was going up or down three flights of stairs instead of one.
That said, what my home lacks in height is made up for in width, and even then not a tick. It's absolutely rock solid the entire time.
Related News – Guide: How To Use Bluetooth Headphones On PS5
Hearing A Win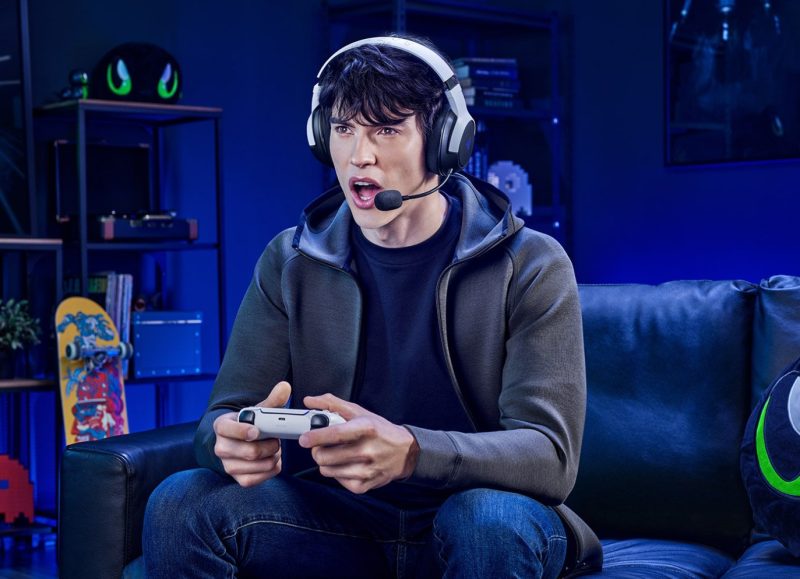 It is well known that using headphones while playing games creates a much more immersive experience, and with competitive games they can quickly become necessary. Hearing an enemies footsteps can be the warning that makes the difference between winning a fight and losing one.
My Apex Legends win count personally thanks the Razer Kaira's for having this kind of accuracy, but that's not all these headphones are good for. The Razer Kaira headphones have multiple profiles for you to chose from, so you can have the proper profile for the type of game you'll be playing, whether that be a narrative title or competitive shooter.
You can even customize a profile via the mobile app if you want something exactly to your specifications. My personal favourite was to activate the "gaming mode", which is an incredibly accurate low-latency mode.
All this, and these headphones still find a way to last for weeks without a charge. Since I received my pair last month, I've only had to charge them twice, which is pretty astounding considering the amount I've been playing recently.
DualSense Quick Charging Stand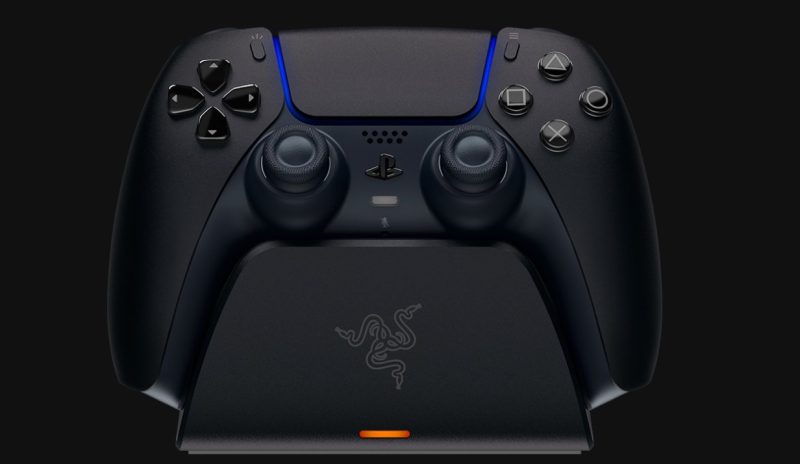 Razer was also kind enough to send along their new Quick Charging Stand for the DualSense controller. I've owned similar charging stands, though not from Razer before. This is the first to really be what it says it is on the box.
I notice that the controllers charge in no time, and I'm never concerned for the battery as the stand shuts down once the controller has reached a full charge. Moreover, if you have a black DualSense controller, it looks incredibly sleek while charging.
I'll admit that I don't have much to say about the stand, but I'd in fact take that as a good thing. I like the simple black design, and it does what I need it to do perfectly. I'm never without a charged controller as I swap between my all black and original.
Related News – Guide: How To Connect Bluetooth Headphones To PS4
A Nice Bundle Indeed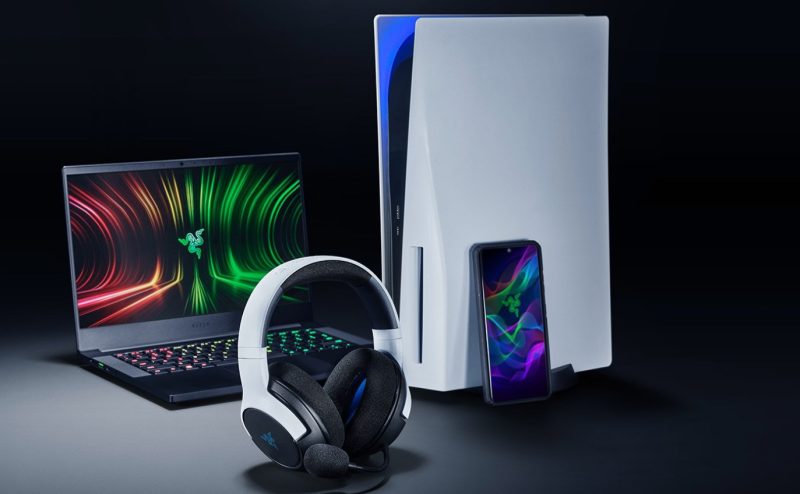 What is perhaps the best part about both these products though, you might be interested to find out is: price. For the quality of both the stand and especially the headphones, both are well worth the price of admission.
The Razer Kaira PS5 Wireless Headphones retail at just $99.99 USD, while the Quick Charging Stand retails at $39.99 USD. Both products are far cheaper than I ever would have expected them to be considering their quality.
I understand that it sounds like I don't have anything bad to say about either product, but that's really the truth. Both products immediately made my gaming life more fun and convenient, and do everything I'd want them to do.
All while still looking good, being comfortable, and easy to use. In all honesty, I don't know what more I can ask from them.
If you've not yet grabbed a pair of headphones for your PS5 or are in need of a DualSense charging dock, I highly recommend you check these products out. They're really not to be missed.
Thank you to Razer for generously providing review units.