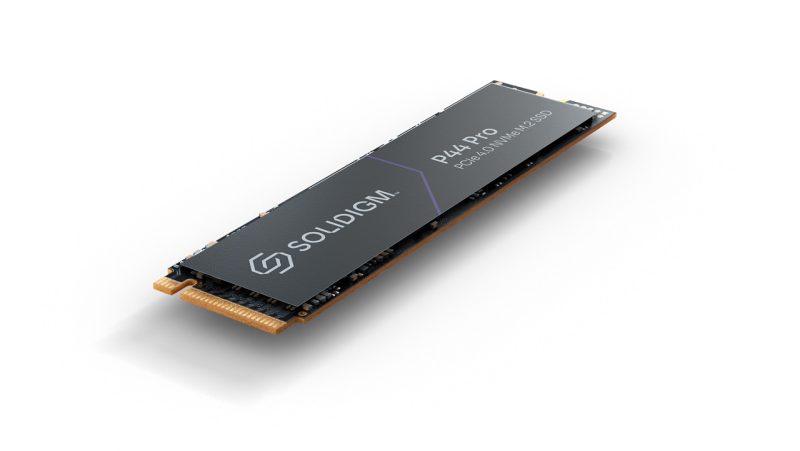 Solidigm P44 Pro M.2 SSD For PS5 Review – Way back in 2020, when were finally beginning to learn about the PS5 and just how much internal memory we'd get for our games out of the box, plenty of fans were disappointed by the number on the side of the box.
The number shown on the box is a whopping 825GB of wicked-fast SSD storage, but only about 667GB of that is usable for your games, while the rest is taken up by the console's operating system.
It was a relief to players however, that an easy-to-access slot existed for players to plug in their own M.2 NVMe SSD and expand that 667GB further, even if that feature wasn't even available at launch, and that only a few drives actually ran at the high-speeds the console needed them to run at.
We're nearing three years into the console's lifecycle however, and thankfully the expandable slot does work, and there are more than just a few drives for players to pick from, which is where the Solidigm P44 Pro M.2 SSD enters.
I've had the pleasure of enjoying a much more expanded storage with the 2TB variant of Solidigm's P44 Pro drive, and after putting it through its paces, I'm happy to say its exactly what anyone wants out of their drives.
It's fast, reliable, and there's no real difference to be felt from playing games either on the PS5's internal SSD, or my newly added P44 Pro.
Solidigm P44 Pro M.2 SSD For PS5 Review – Fast And Reliable
---
Shaky Beginnings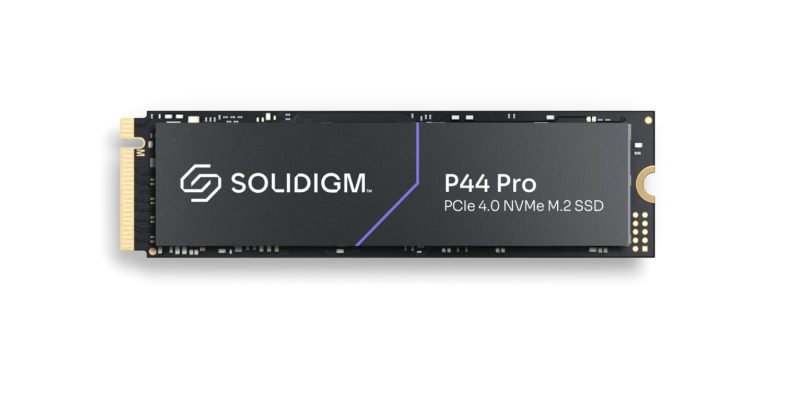 Not everything about going the way of Solidigm's P44 Pro is great. I was only sent the SSD, without a heatsink pre-installed onto it, though there will be a version of the P44 Pro that'll come with a heatsink through Newegg, I was told by PR, though that doesn't seem to yet be available as the 2TB variant remains on Newegg at $159.99USD regular price without a heatsink bundle, though it has gone on sale for $129.99.
Installing your own heatsink isn't really a huge hassle, but when it comes to making this process as easy as possible, there are already more popular options which commonly come with a heatsink at multiple retailers.
It also opens up opportunity for error on your part, which is the last thing console players likely want. Speaking in very general terms, console players prefer things to be quick and easy, with a very plug-and-play approach to anything around their gaming experiences.
Having to install your own heatsink is already a barrier to entry, and even though it is a small one, if you're already in the market for an SSD to extend your PS5's memory, it's not that much of a leap to consider the average consumer going with one that has a heatsink pre-installed, rather than doing it themselves, especially if the cost between the two is minimal.
Heatsink aside, I was able to secure one from Amazon for fairly cheap, and installed it on the P44 Pro without issue. The first real issue I did run into however was when my PS5 simply wouldn't turn on, but could only flash the LED indicator light on and off.
After popping in the drive, I expected my PS5 to immediately be aware of the new drive, and begin the onboarding process for it. Instead, I got the LED flashing white, and an absolutely black tv screen.
Panic grew within me, though after a quick Google to confirm what I thought my first action should be, I restarted my console and thankfully, everything went smoothly after that.
My PS5 went through what I knew to be the onboarding process for a new SSD, tested the read speed, which my PS5 marked as 6464MB/s. Not exactly the marketed 7000MB/s, but still fast enough that it shouldn't cause any issues for playing PS5 games, and so far at least, it hasn't.
P44 Pro Vs. PS5 Internal SSD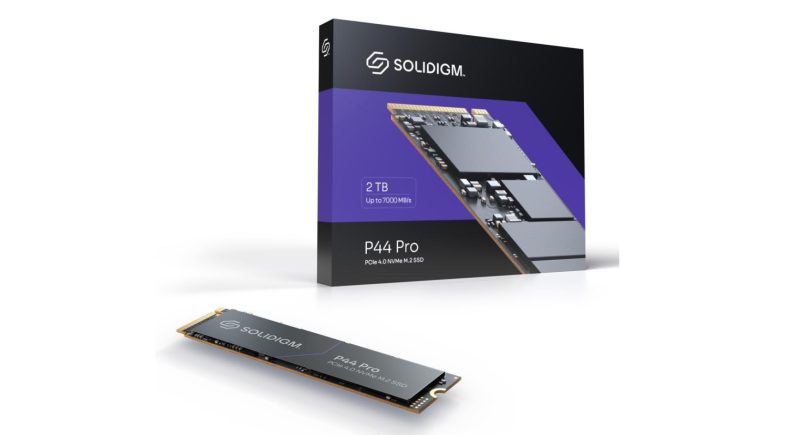 My biggest concern for the P44 Pro wasn't whether or not it would be able to load games faster than the internal drive, but rather how quickly I'd be able to transfer games onto it.
Games loading quickly is simply the new standard with SSD's these days. Frankly, I'd think Solidigm would have bigger problems if I had found that loading a game on the P44 Pro was slower than the internal drive.
My own testing found instead that the P44 Pro loaded games faster, though only by an average of four seconds with each title. Basically, nothing you'd really notice if you didn't have your stopwatch at the ready.
Transferring games to and from the internal SSD however, was my bigger concern, because that's the kind of time spent on your console that no one wants to do. You can't have things transfer in sleep mode, and you pretty much need to be by your PS5 to make sure it all goes through smoothly the whole time.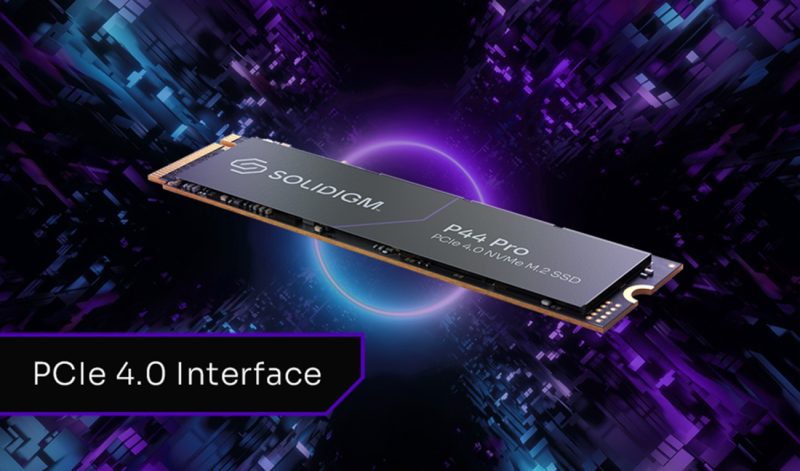 I've sat through transferring games from my PS4's internal memory to an external HDD for far longer than I care to admit. That always felt like time lost, especially on the days when sitting through a transfer meant my gaming time for the day was eaten up by it.
Which is why I'm happy to report that the P44 Pro is able to fly through everything I threw at it when it comes to transferring games from the internal SSD to the P44 Pro.
I transferred 66.74GB of Apex Legends in just 60.76 seconds, 93.469GB of Destiny 2 in 1min 19.24 seconds, then 11 games across 65GB, including Marvel's Spider-Man Remastered in just 1min 10.44 seconds.
Suffice to say, I'm not at all concerned about needing to transfer things from the internal SSD to the P44 Pro M.2.
A Whole New PS5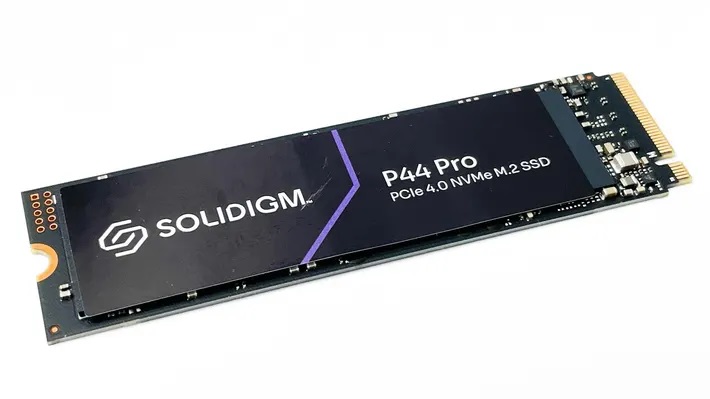 After that initial install scare, I was happy to see that the P44 Pro was exactly what my PS5 needed, because the console I've had since it launched close to three years ago feels almost brand-new.
To be clear, I've never been all that upset with the fact that the PS5's internal SSD could only hold so much, and that I'd be deleting and re-downloading games to make space for what I want to play regularly. I'd just wait until I could do the downloads overnight, and face the reality of deleting a game that I might have every intention to play, but realistically won't have the chance to for a while.
That's just to say when the update went live that activated the SSD expansion slot, I wasn't running to my local Best Buy or preferred online retailer, price tracking the few SSD's that would be viable options.
Now that I have a second SSD in my console however, giving me the storage the internal drive never could, it really does feel incredible to have. I just really like being able to have everything ready to go, without any concern for needing to make sure I download what I'd want to play hours before I'd have the time to.
It also helps that compared to my experience with the PS5's internal SSD, there hasn't been any kind of loss in load times, everything loads just as quickly as I'd expect it to on the internal drive.
Fast And Reliable – For The Right Price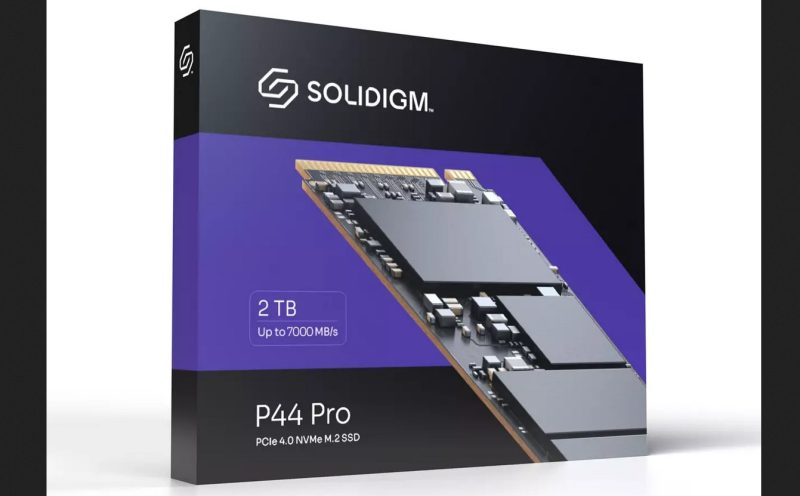 What really helps make the Solidigm P44 Pro SSD a drive I'd recommend is the price. If you can find it at that sale price, then you're getting far more storage than you would going elsewhere.
At the time of writing, Western Digital's officially licensed PS5 SSD with a heatsink installed at 1TB is listed at $96.99USD, with the 2TB model listed at $169.99USD.
In either case, Solidigm's P44 Pro, along with needing to get a separate heatsink, is comparable, or potentially even the better purchase depending on how much you spend on the heatsink.
I spent $18.07CAD on the heatsink I used for the P44 Pro, which is roughly $13.55USD. Getting the P44 Pro on sale, plus another $13 is a much better valuation for the storage you're getting.
Without that sale price however, that's where I'd say your own budgeting will need to come in.Thankfully, things aren't how they were when the additional SSD feature was activated, and these drives regularly go on sale.
Solidigm's P44 Pro M.2 SSD is definitely an excellent choice, one that'll compete with other officially licensed drives any day of the week, and one you'll feel extra happy about picking up, if you can grab it on sale.
The Solidigm P44 Pro M.2 SSD is available now in 512GB, 1TB and 2TB variants.
Review unit generously provided by Solidigm.