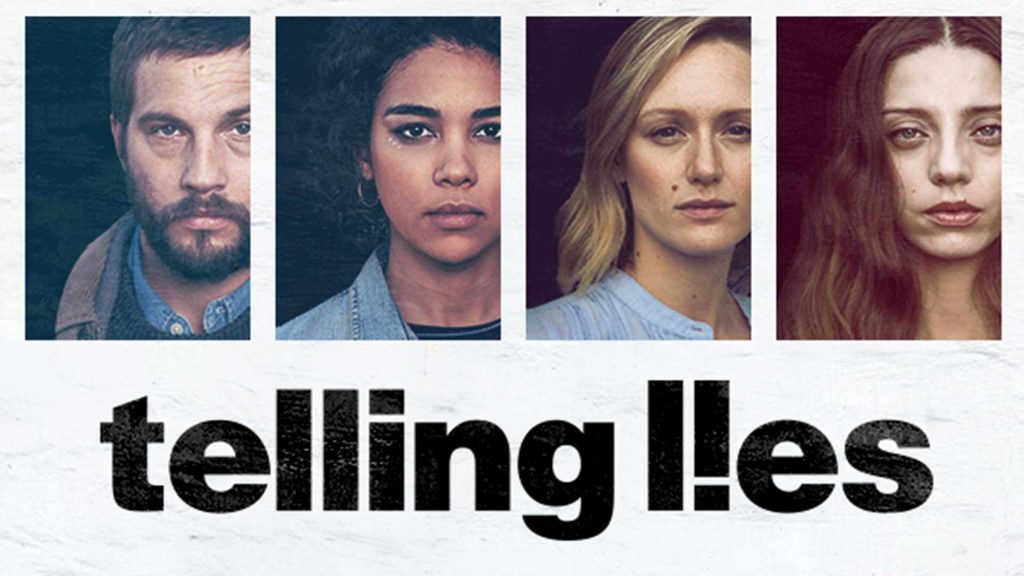 Back in 2015, Sam Barlow's Her Story was another step forward when it came to what a video game can be. Combining FMV footage with the goal of sleuthing through archived footage to discover a mystery was an ingenious one, and the experience quickly became beloved by many including me.
Well, Sam Barlow is back with Telling Lies, which for the most part is the same game as Her Story. However, his latest outing is infinitely more impressive, memorable, and unmissible due to the more complex plot and dozens of twists and turns there are to uncover.
Telling Lies PS4 Review
Time To Do Some Digging
With Telling Lies you can instantly see how Sam Barlow and Furious Bee Limited's budget was much heftier this time around. Instead of you playing as an avatar and the screen being a simplistic computer display, Telling Lies begins with a fully shot video of a woman entering her home, plugging a device into her laptop and turning it on.
As this is happening, sharp strings in the orchestral soundtrack strain your hearing as you anticipate what will happen once the computer turns on and the camera has finished cutting to the rhythm of the prologue to a detective TV show.
Once on, a database server called Retina appears on your desktop, allowing you to search a vault full of footage.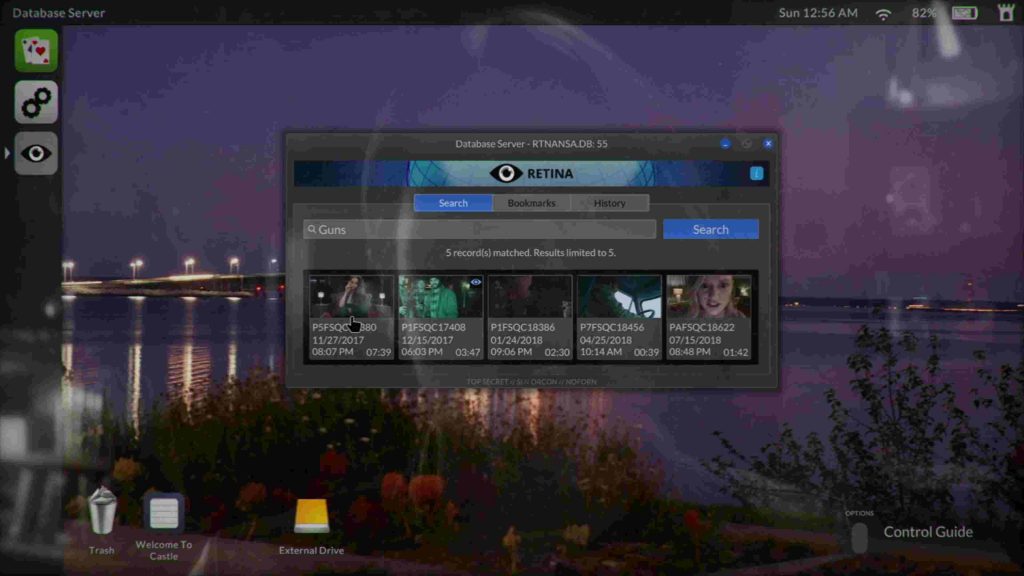 And that's it: you are set off to control the pointer of the laptop, with not much direction other than a small document from the person who gave you access to the database.
Much like Her Story you are able to type keywords into the database, which will list all the videos with that word in it. For example, 'Love' pulls 34 videos from the database. But, there is a catch; you are only able to view the first five videos that appear.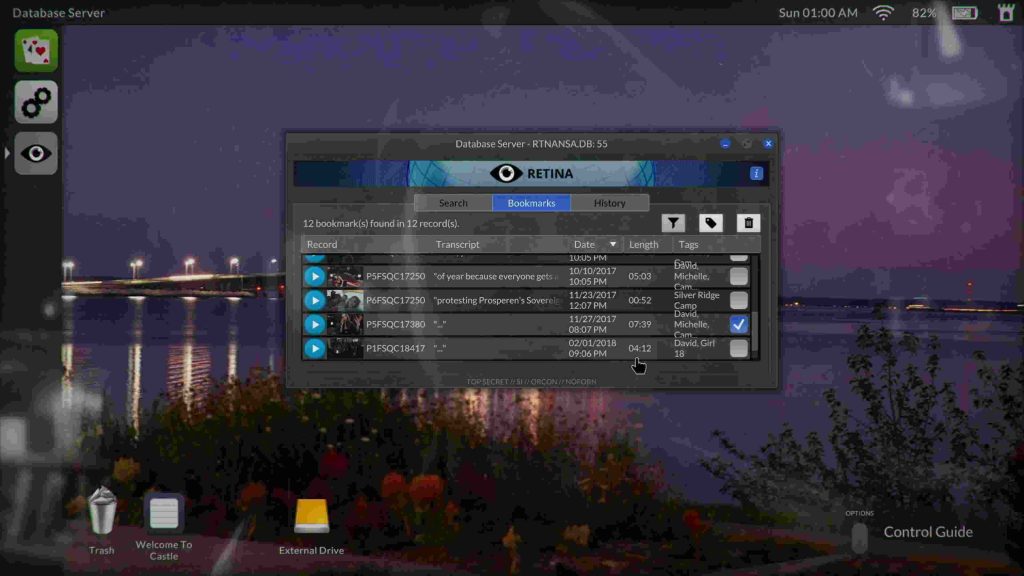 Other than that brief, there is nothing else you need to know about Telling Lies' plot. You should be going into this game as blind as a bat. Your goal is to search through these videos, discover the lives of four individuals, who they are, their relation to one another, who is lying and what is hiding behind those lies.
Setting A New Bar
Where Telling Lies exceeds Her Story is that you feel like you are getting a window into the lives of these individuals. The footage is shot from their bedrooms, their cars, whilst they are out on the street, and as they are chatting to other people. It isn't just a woman and a desk.
The footage here truly feels found, which gives it a deliciously gripping overtone, as you try to watch everyone's body language and see how they react to certain events or people, replaying clips to see if you missed something just out of focus.
As the game doesn't give you any kind of hint as to what you are searching for, clues and revelations come far more naturally than in Her Story. For example, I collected pages and pages of notes and keywords that individuals brought up in conversations to use later to find new connections and secrets.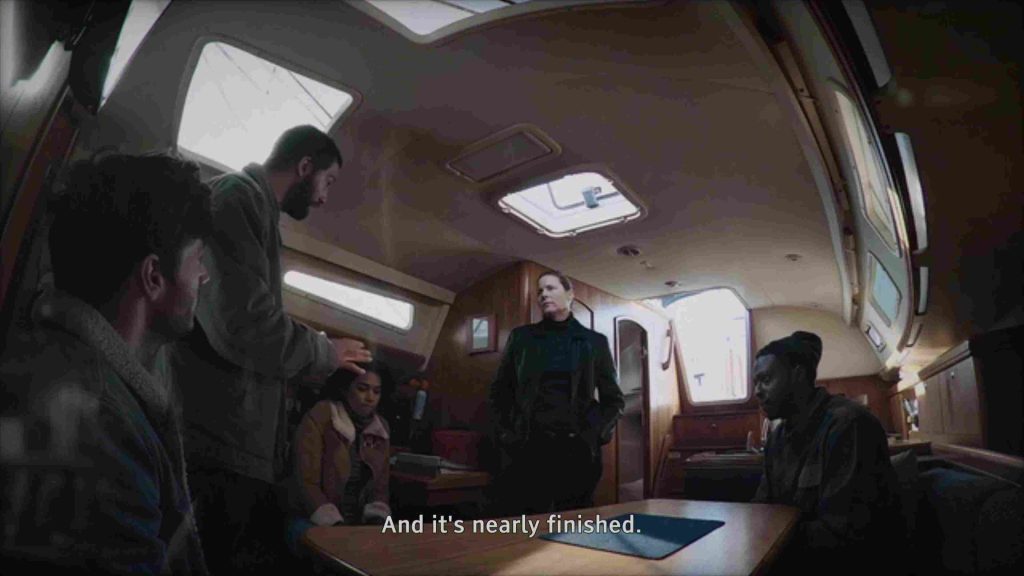 Arrows connecting words like Government and protest, with lists of characters and their connections to one another, where they appeared, and what they were doing. No other game has given me that sensation of unravelling a mystery and stumbling upon revelations like Telling Lies did.
And, as a student studying Journalism, it felt like I was getting a taste of my future life and what it is like to stumble upon some secretive information, unravelling it in realtime.
Telling Lies had me freaking out in my room at 11 in the evening (shouting "Oh my god!") when one short clip led to numerous revelations in the story, reframing everything I had seen up until then and connecting disparate pieces of the puzzle together in a way I hadn't even thought about.
Award-Worthy Acting
Still, none of this would work without some stellar performances from everyone in the cast, especially the four individuals central to the story.
I'm not going to name who they're playing because that takes away from the mystery and enjoyment in discovery here, but Logan Marshall-Green, Alexandra Shipp, and Kerry Bishé all do a fantastic job throughout. Angela Sarafyan also puts in a solid performance, but after the initial discoveries, she takes more of a backseat role within the larger narrative.
All four of them are able to masterfully play into the non-linear nature of the game, pulling off the subtleties needed for a game with so much mystery at its heart. As new discoveries were uncovered with each character I felt for the situations they were in, heartbreak, jealously, happiness, and even tragedy.
A special shoutout goes to Logan Marshall-Green, who knocks his role out of the park. I can't say too much more without spoiling some of his plot points, but when you play the game you will see how he embodies his character.
And as mentioned above, some of the side characters also manage to stand alongside the titanic performances of the four main players, with Reed Diamond and Mandy Levin being two of my favourite performances.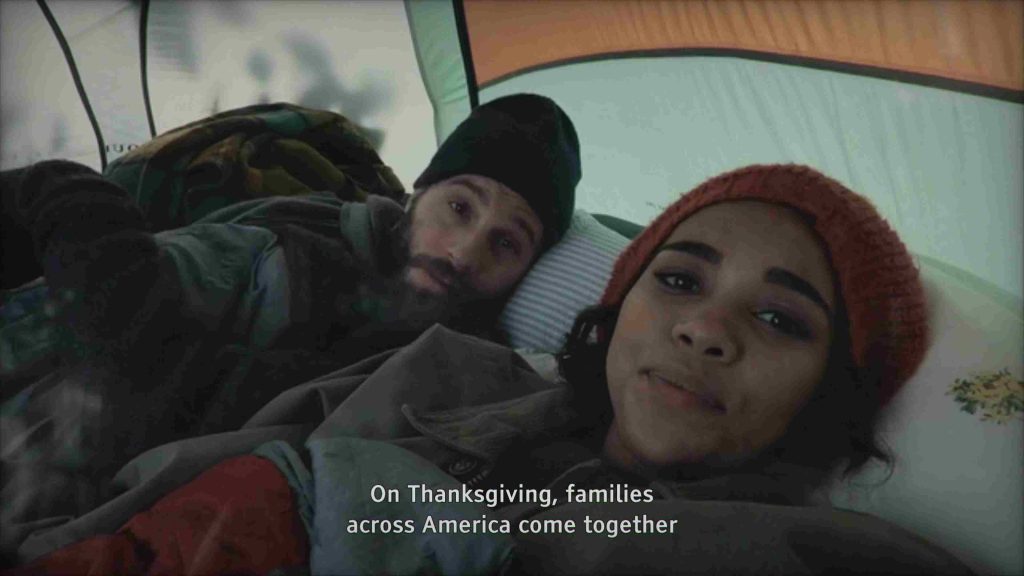 Unmissable
Telling Lies is a masterpiece. It is a game that only comes along a few times every generation; a game where everything is flawlessly tuned and the craft is perfected to a point where you couldn't imagine it to be any better than it is.
My five-hour playthrough of Telling Lies was the most satisfying and engrossing I can remember having with a game in years.
Offering a gripping story, fantastic performances, and mystery galore, Telling Lies is an absolute must-play and a game that should go down in the history books as one of the best.
Telling Lies is available now on PS4.
Review copy provided by publisher.