The Crew Motorfest PS5 Review – Standing as the third entry into their dedicated racing franchise, The Crew Motorfest cuts back some of the fat from the previous entries to deliver their most focused version of this formula to date from Ubisoft.
This results in a game that feels far more streamlined to just experience minute-to-minute, with some fantastic racing gameplay to boot. Some unfortunate dressings around the core gameplay take away from what could be a fantastic multiplayer experience, but the core is still exceptionally solid here.
The Crew Motorfest PS5 Review – Hawaiian Highways And Motorist Mayhem
---
Get Up and Go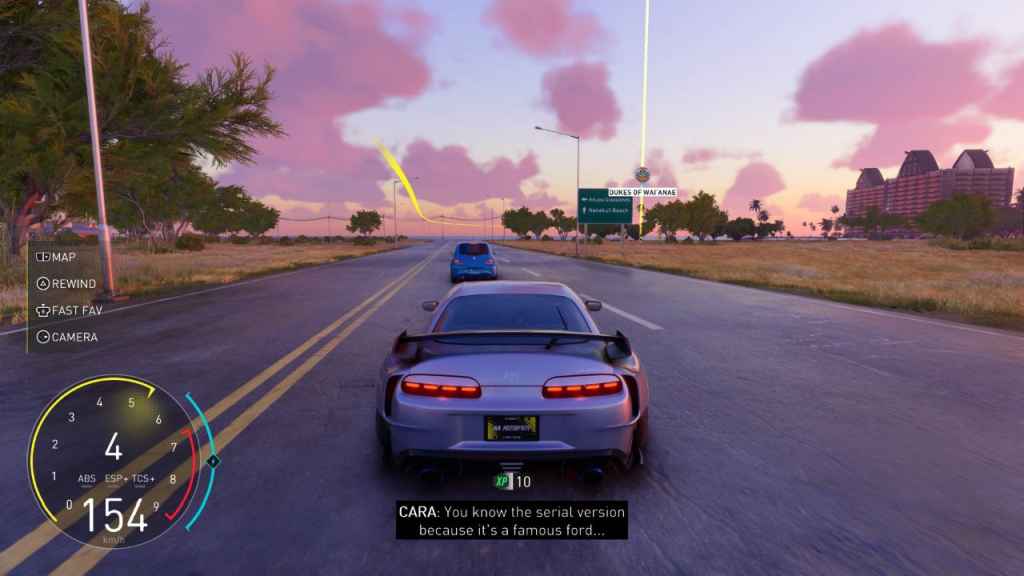 The Crew Motorfest wastes absolutely no time in getting you into the driver's seat; the game introduces you to all the major forms of car racing before you even get into designing your own character. This spirit runs through the whole of the game, with hardly anything getting in the way of your racing.
Aside from needing to slowly up to unlocking air and sea travel, the world is your oyster within the first hour of picking the game up, and you'll be free to tackle various different styles of race, from intense city roads to more casual scenic routes.
Compared to the condensed version of the entire United States that featured in The Crew 2, this title takes a step back from that ambitious scale and limits the action to Hawaii's main island of O'ahu. Initially, this might sound like a downgrade, but the smaller scale leads to a map that feels far more focused.
The island of O'ahu makes a wonderful backdrop for the hours of driving that you'll be doing as you go from event to event. The environments in this game are sometimes absolutely breathtaking and really do a good job of breaking up the more intense events.
A trendy licenced soundtrack also lends itself to a feeling of high energy and intensity as you race around each course, with the music even cutting out during long jumps before coming back in with a thud, alongside the crunchy and roaring sound of your engine. Aided by the use of DualSense haptics, this game has great sound design.
Land, Sea and Sky

Each of these events that you'll take part in is part of certain themed "playlists". Each playlist has its own defined theme that helps to set it apart. A particular playlist might task you with using exclusively antique cars without any GPS.
Another might put you in neon-inspired tracks that take after Japanese street racing and even ask you to try out traditional drag racing. By the time you think you know everything there is to know about a particular theme, you'll be racing somewhere completely different. The Crew Motorfest certainly won't be leaving you bored in that regard.
With the amount of options the game offers, it's a relief that the cars generally handle as you would expect them to; while not being anywhere near as grounded in realism as other simulator-type games.
The game walks the fine line between realistic and arcade to create a driving style that works well for the most part. I found the boat and plane controls to be a slight bit more cumbersome than the cars, especially the plane where turning felt slightly off to me.
By no means was this enough to have me crashing to the ground or running out of the water but it was noticeable. Thankfully, the focus on cars means that these issues rarely rear their head and instead serve as nice changes of pace.
Don't Distract the Driver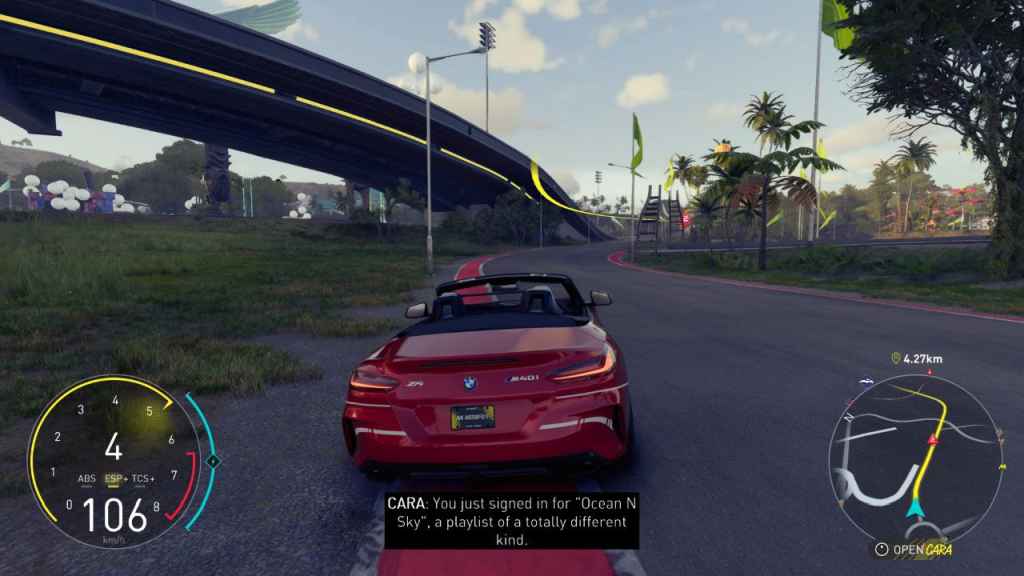 The framing device of the titular "motorfest" is a good enough excuse to drive around the lush environments of Hawaii, but I feel that the game goes a bit too far at times with it. I appreciated the amount of flavour text that was included to help me learn about Hawaii as a setting.
Despite that, I feel like most of the dialogue is white noise in the grand scheme of the game trying to have character. Most of the dialogue was more distracting when I was trying to soak in the scenery. This is especially problematic with your AI companion throughout the game.
Charmingly named Cara (Get it? She's part of your car!), it felt like she was constantly in my ear over explaining the next activity that I was going to be doing next. And while I appreciate the flavour, it felt a bit overbearing at points. I'd quite like to enjoy the sights of Hawaii without a tour guide breathing down my neck.
Motorfest Mayhem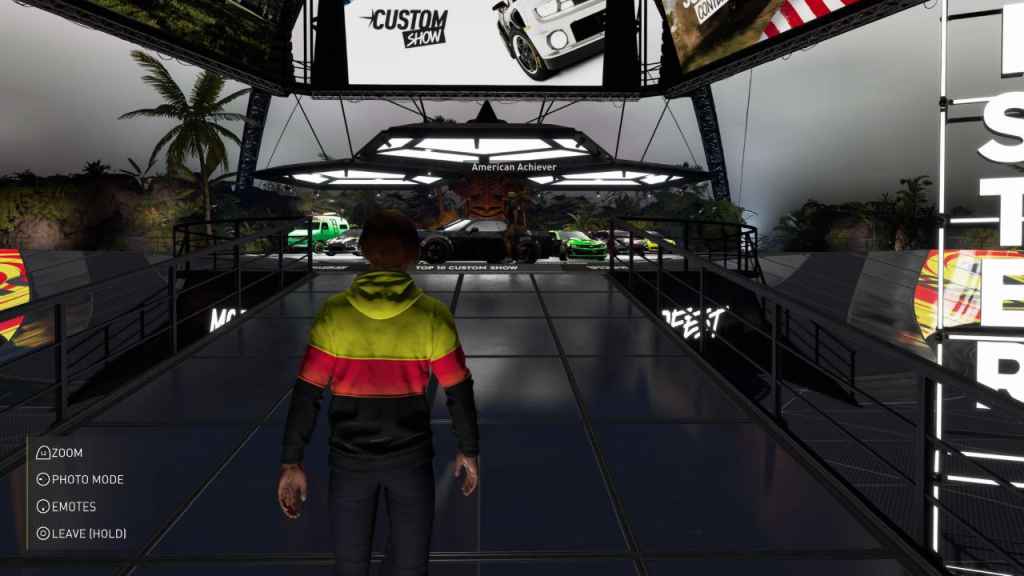 The other big element of this game manifests in the always-online nature of Motorfest. As you drive around the island, you'll see other crews driving around together and all around the roads.
This lends a sense of community to the game that might not have existed otherwise. While having NPCs driving cars around does a lot, nothing beats seeing another player absolutely book it down a straight road alongside you.
In the same stroke, this can also be hugely distracting; seeing a car hurtle towards me at over 120 km/h is going to throw you off when you think it'll cause you to crash. While these player cars can't actually physically interact with you, I struggled to get used to this over the course of my time with the game.
Actual online races performed generally very well during the review period, with no moments that raised any particular concerns or any car accidents that weren't my fault. That was my fault for getting a bit too trigger-happy with boosting.
Keeping Your Eyes On The Road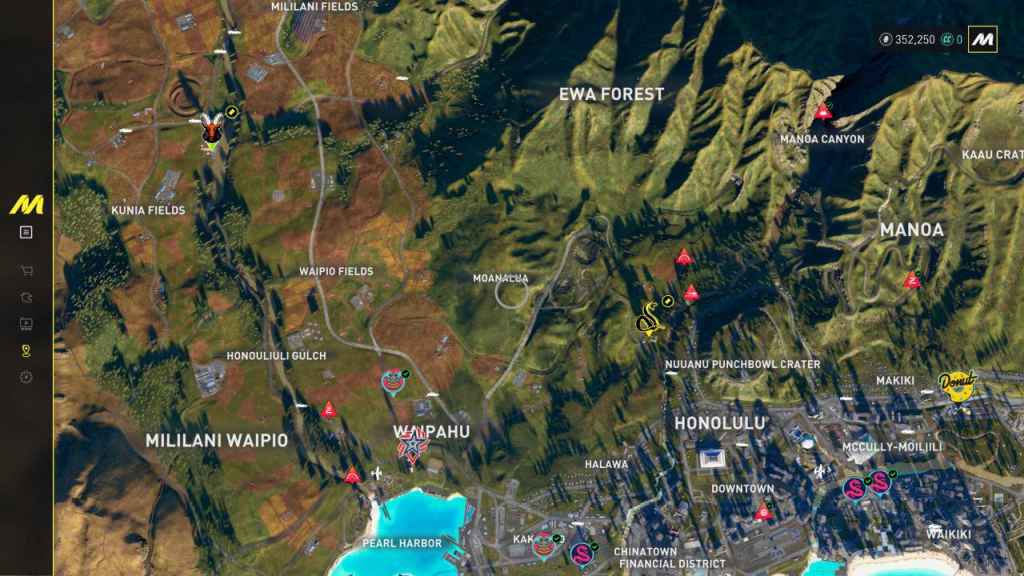 On top of this, the open world has been populated with various challenges and activities to take part in. Unfortunately, most of these challenges are more of an obstacle than genuinely inviting. More than a few times, my GPS was completely hijacked to take me on the course of a challenge.
These challenges generally took me in completely the opposite direction to my next event and ended up causing me far more frustration. And given that these challenges are largely the only reason to not make a direct beeline from event to event, that says enough. That and "treasure" caches that are obtuse to find on a good day and provide additional car parts and currency – the open world is pretty but not much else.
While it's very cool to see a map that shows where other players are in real-time, the novelty wears off very quickly when it takes so long to actually find a use for it.
Fast travel isn't unlocked until you beat a whopping 10 out of 15 themed playlists, so you'd best get used to driving all over this island. I can appreciate the sights of Hawaii but after so long, this virtual vacation started to feel like a virtual errand trip.
Drive, Drive Again
And as the live-service models would suggest, there's more content to come. In the form of new limited-time events for multiplayer, and undoubtedly new vehicles and accessories. The side effect of this is a very clear effort to monetise the game beyond just a flat fee and instead of earning in-game rewards.
While there is a currency that is earned through naturally playing the game, Motorfest is far from shy in showing that some of its flashiest and nicest-looking cars are locked behind a premium currency. And in a game all about showing off your cars with your "crew", these incentives feel somewhat manipulative.
There is an exceptionally solid foundation here for some great racing, especially in multiplayer with friends. And if you take the game on that value alone, The Crew Motorfest is a fantastic game that has some great tracks and scenery to soak in as you race around this truncated version of Hawaii. Unfortunately, the single-player experience and general annoyances throughout the game took away from this focus and left me feeling small doses of frustration throughout.
An over-enthusiastic AI companion and intrusive side-objectives lead to me rolling my eyes more than once as I just wanted to enjoy the racing. The racing here is fantastic; I just wish the game would let me keep doing that. Typical live-service gunk can only do so much to take away from this solid core; how much players want to invest in these systems is up to them.