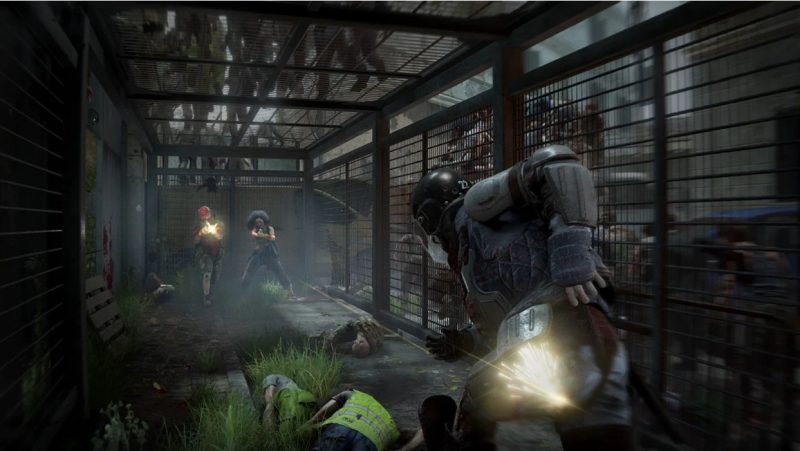 World War Z: Aftermath Review (PS5) – Saber Interactive's riotous co-op shooter comes to PS5 with more undead than ever. Find out if we're bored of the horde or enjoying catching more Zs in PlayStation Universe's World War Z: Aftermath review for PS5.
World War Z: Aftermath Review (PS5) – The Horde Grows On PS5
---
The Best Just Got Better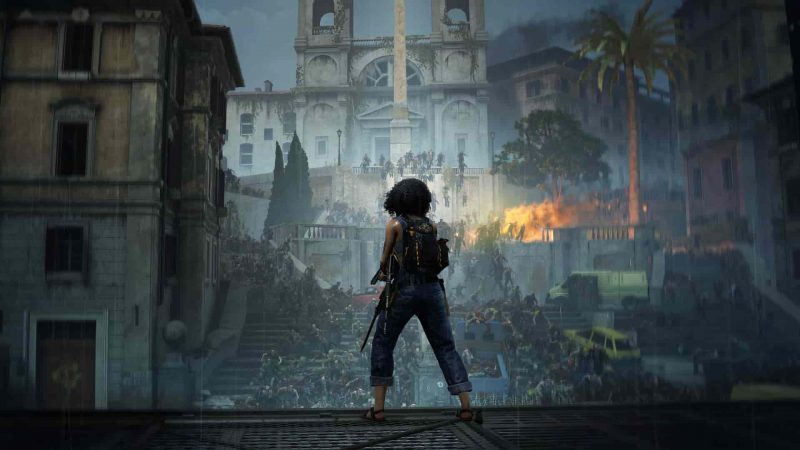 It's gone under the radar somewhat, but World War Z has quietly become the best modern alternative to Left 4 Dead.
It's not exactly the same kind of game beyond featuring four players teaming up to survive hordes of the undead, but it's certainly closest in terms of spirit and intensity. With the PS5 release of the game, that intensity has only grown larger.
In World War Z, a globe-spanning adventure sees up to four players lead their selection of characters out of a series of zombie-infested locations by completing objectives and engineering their escape.
This undead is fast and frantic, but fairly weak in isolation. Unfortunately, they don't do isolation.
The key selling point of World War Z is that its zombies literally swarm in huge numbers.
The much-maligned film the game is based on (not the book which would make for a wildly different kind of game) had these zombie swarms as a set piece bonanza, with those sizzling trailer shots showing a pillar of undead rising up and breaching an incredibly high city wall.
Let's be honest, if you were going to make anything good out of that film, it'd use that, and Saber Interactive sure does use it well.
Leftover PS5 Potential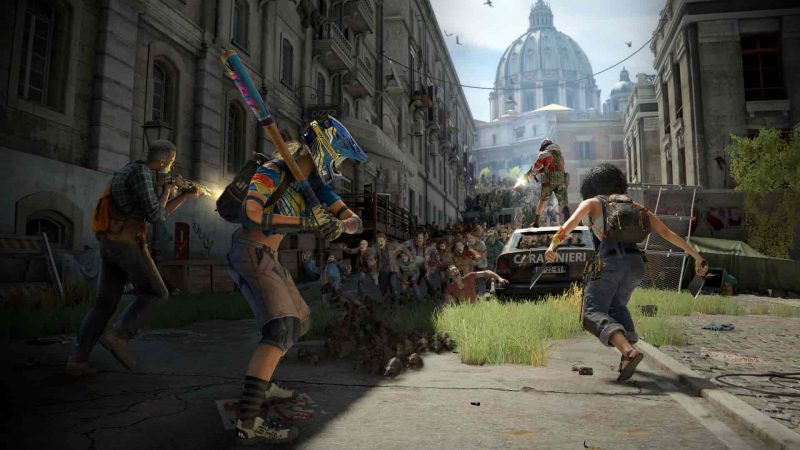 The PS5 version of the game is essentially the same as the Aftermath updated PS4 edition. So all the DLC levels and characters, Horde Mode, and that option to switch between third and first-person are all present and correct.
But what about the potential of the PS5? Has it been utilized for this port? Well, unfortunately not.
This isn't really a bells-and-whistles kind of PS5 port in the traditional sense. Sure, the game runs better, looks a little sharper, and loads in more swiftly, but these feel like the bare minimum that could be done.
It's comparable to the slight, but noticeable changes between the PS4 and PS5 versions of Saber's follow-up Evil Dead: The Game.
The limited use of haptics and adaptive triggers disappoints most because it could really add some kick to the already intense skirmishes. The game is still unquestionably a great time with friends and having a better-optimized version of it is most welcome.
It's just that in this respect, it could have been elevated further.
All Power To The Horde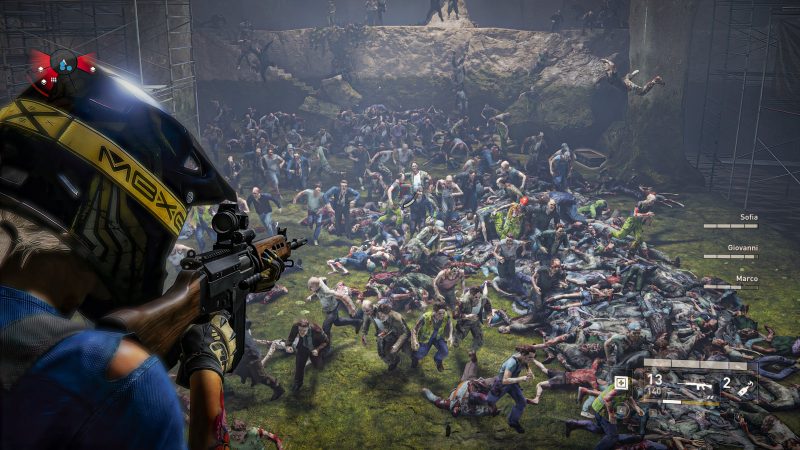 So praise must be given for the one thing that really takes advantage of the leap in generational power. The Horde XL Mode. It was already pretty impressive to see cascades of zombies in action, but the Horde XL mode takes it to a whole new level.
Now even bigger hordes will crash like a wave of rotting meat as players nervously stand their ground.
I'm genuinely surprised here because I didn't think some extra numbers to the horde would make all that much difference given how enormous they could be before, but slap me with a big wet fish because there is something utterly dread-inducing about witnessing the number of Z's onscreen now.
World War Z found the balance between dread spectacle and player capability, and by introducing an even more staggering level of dread spectacle with the Horde XL mode, the concern is naturally found in how that balance is maintained, and the answer is it kind of isn't, but that's ultimately the point of Horde XL.
In the base Horde mode, the idea is that you feel a bit overwhelmed, and probably feel absolutely screwed if the wrong team of players is with you.
With this upgraded version, the game is basically demanding you work together efficiently or end up as food so fast that you'd put McDonald's to shame. There's a gleeful hopeless feeling to it that isn't exactly unwarranted as the intensity ramps up from round to round.
Aftermath On PS5 Is The Way To Play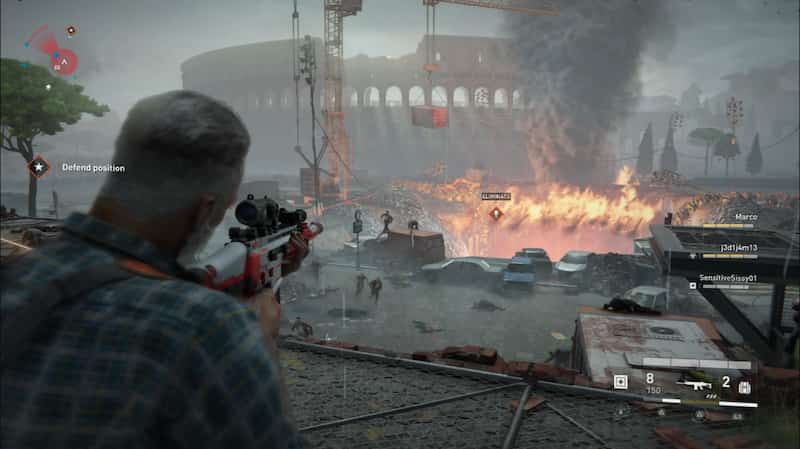 For newcomers, this is absolutely the best version of World War Z you can buy, and for those who already put in the hard hours, it's pretty much what you had before, but it's also a free upgrade, so there's nobody really losing out on this deal.
World War Z remains one of the most enjoyable co-op shooters out there, and now it's just a little bit better.
World War Z: Aftermath is now available on PS5, and PS4.
Review code kindly provided by the publisher.