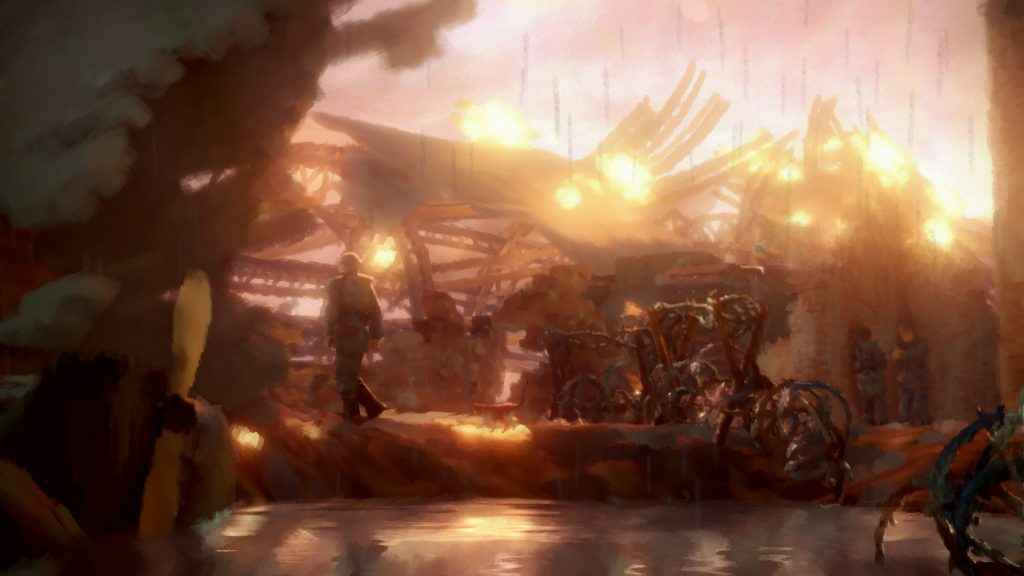 As part of War Child UK's Armistice 2018 campaign, the charity has announced it will be collaborating with publisher Bandai Namco to release a special 11-11: Memories Retold War Child UK DLC expansion.
Launching alongside the game on the 9th November and costing £2.99, 100% of the proceeds from the newly announced expansion will be donated to the charity to help support its activities working with children and young people affected by war around the world.
Directly Inspired by Real-Life Stories – 11-11: Memories Retold War Child UK DLC
"Through a series of moving letters, drawings and photographs found throughout the narrative adventure set during World War I, the content of the War Child Charity DLC tells the gripping story of Jack and Eva" reads the official synopsis.
"Two naive and innocent children drawn into the dramatic events of World War I" whose tale is directly inspired by real life stories from those children supported by War Child.
All rendered in the gorgeous watercolour art style that sets the game apart from everything else releasing this year.
Supporting Armistice 2018
Bandai Namco isn't the only publisher supporting War Child UK's fund-raising initiative.
Abzu, RiME, and World of Tanks, to name but three, have also offered their support.
While the upcoming Bethesda Game Studios in Concert (showcasing live performances of music featured in both the Fallout and Elder Scrolls series) on the 3rd November at London's famous Hammersmith Apollo, will be donating its profits to the charity too.
Tickets to the event can be purchased through the Eventim website. But you'll want to act fast; they're going like hot cakes.