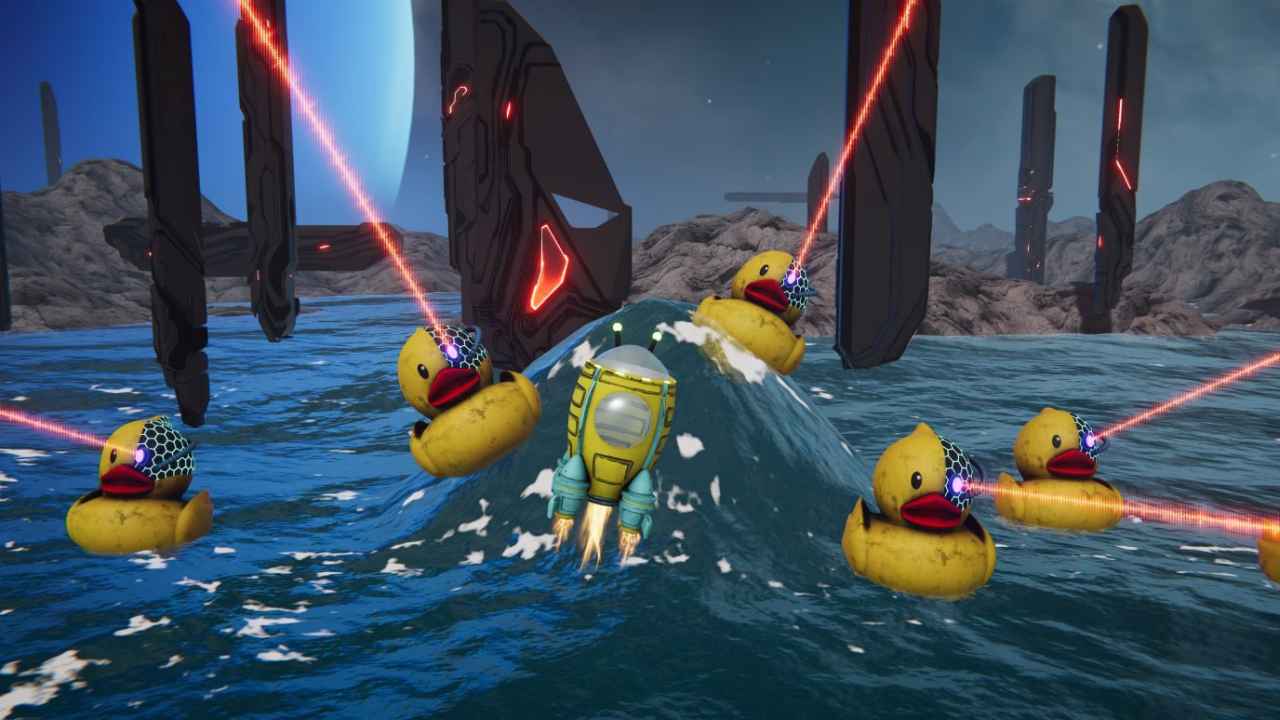 Lost Cartridge Creations announced its new game Astrolander is coming exclusively to PS5 on Twitter and in quite the surprising twist, it's being developed by 13-year-old Max Trest. Astrolander is a local co-op game where two players work together to avoid all hostile traps, utilizing the DualSense controller to its full potential. Check out the tweet below which includes a trailer for the game.
As we see more co-op titles added to the PS4/PS5 library, it is fantastic to see DualSense support being heavily utilized in new titles. Here is a brief description of the game from the PlayStation Store;
Astrolander is an action-packed PS5™ exclusive local co-op game featuring dramatic cinematics, intense action, and lush levels. Two players work together to control Haptic and their sidekick Feedback, adventure-seeking cute robots on a mission to save the MVPs (Most Valuable Programs)! Manipulate and sense the world around you with innovative immersive uses of the DualSense™ Wireless Controller. Create tidal waves and tornadoes using the touchpad to avoid the wrath of the Cyberquax and Cybermoos, topple dangerous enemies by blowing into the integrated microphone, feel lifelike sensations as Cybertrains rumble towards you, hide in the seaweed to evade lurking Cybertrackers, and whiz around mischievous creatures while exploring action-packed worlds.

Play solo or grab a friend for a unique co-op experience where two players join in this thrilling adventure together.
Astrolander will release on PlayStation 5 sometime in 2024. Will you be supporting 13-year-old Max Trest? Let us know in the comments below.
Source: Push Square