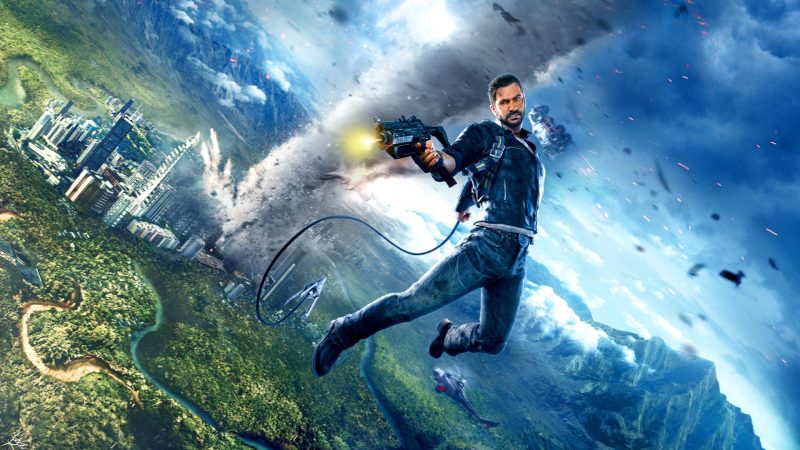 Square Enix, who've recently sold off a slew of IP and its three big western studios, revealed in its most recent financial report that a new Just Cause game is in the works.
Square Enix also clarified that regarding the transaction with Embracer Group, that the Just Cause IP will remain the property of Square, and has not been sold to Embracer.
"Our materials provide an overview and details of the Transaction, but I note that its primary purpose was a reorientation of our portfolio." writes Square Enix president Yosuke Matsuda.
"We especially revisited our studio and title portfolios from the perspective of stepping up our offering of online titles that we develop for the North American and European market. We want to focus on creating new titles that align with our strategy, including ones that leverage new IP."
"The Just Cause franchise will remain our IP, and we are at work developing a new title in the franchise."
That's about all president Matsuda had to say on the matter, and though we can't say for certain, it is very likely that Avalanche Studios is developing what'll likely be called Just Cause 5.
It is the season of announcements and reveals however, so it could be possible that we get a trailer sometime soon. At the very least, fans know that a new one is on the way.
Source – [PCGamesN]